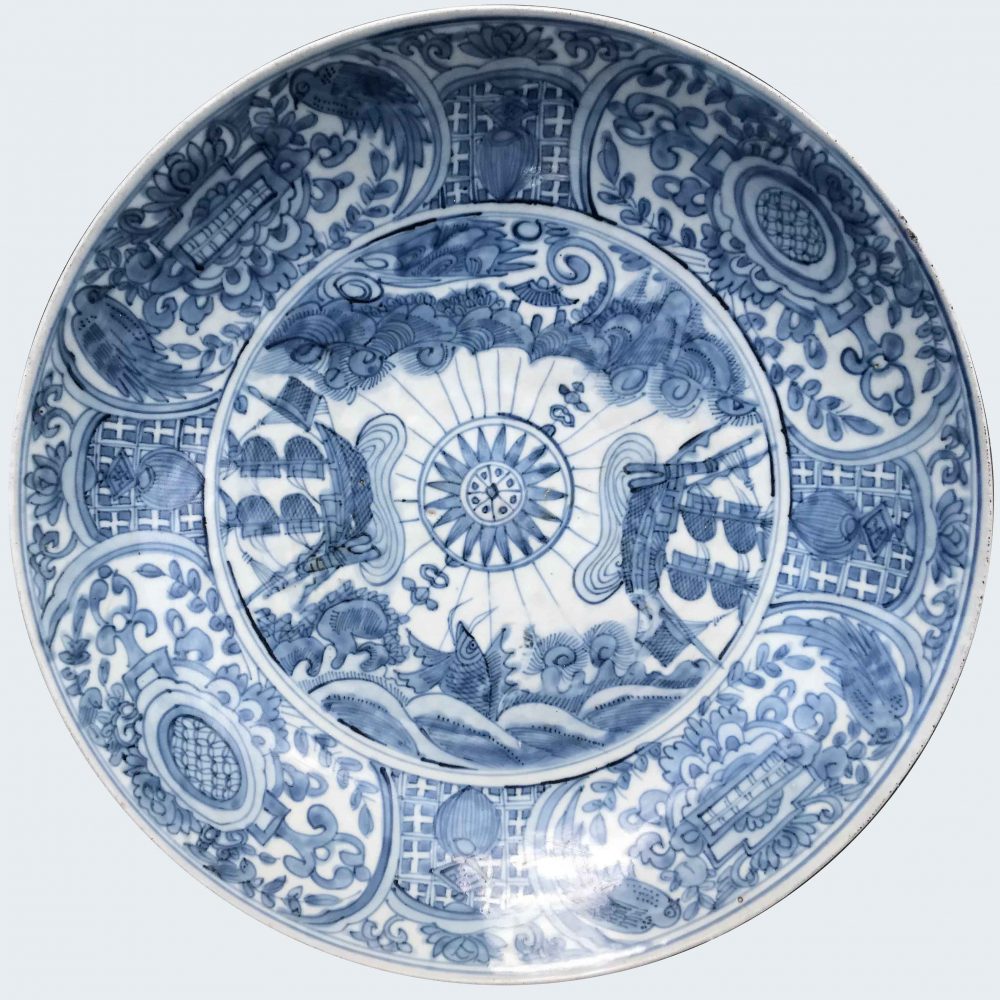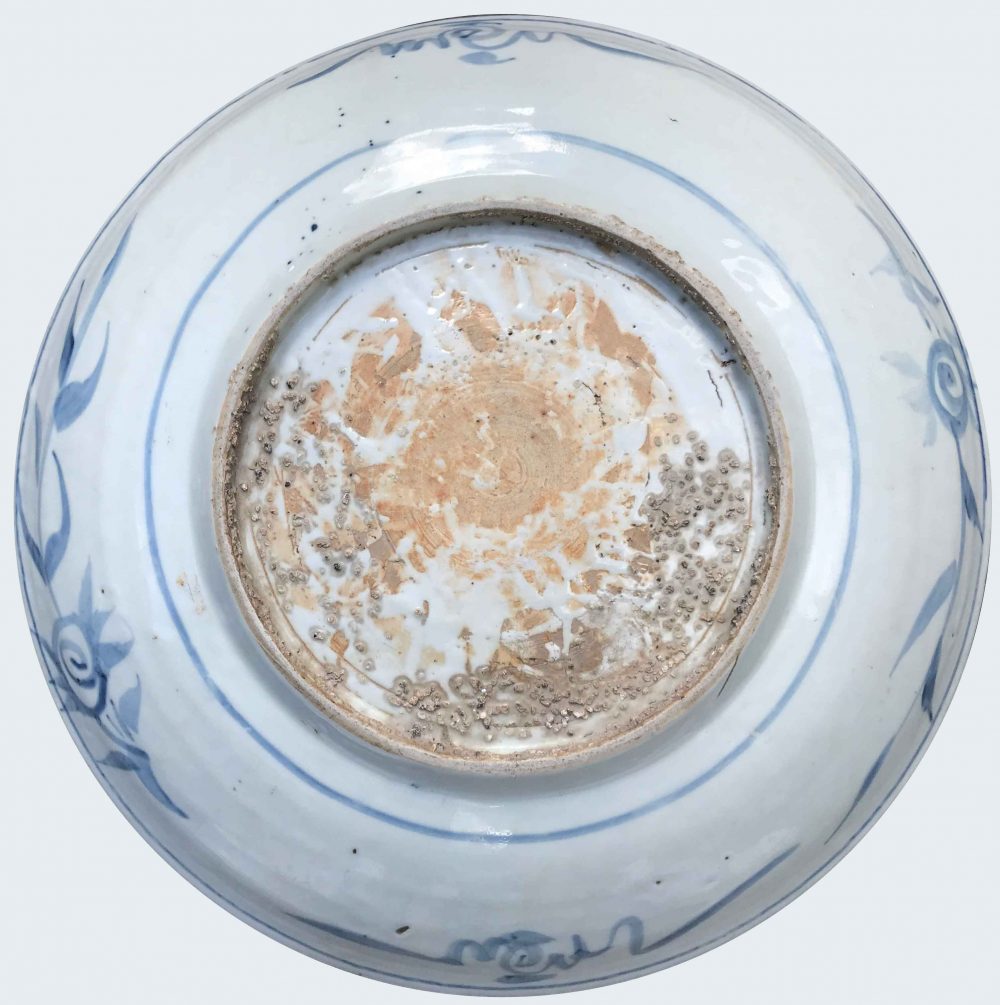 A very large Chinese Export Porcelain blue and white dish for the Asian market (Swatow). Ming Dynasty – circa 1600/1619
Painted to the centre with a marine rose radiating lines, two large cargo ships under sail on either side, and a giant fish-like sea monster emerging from waves opposite a mountainous landscape with ornamental gates to the foreground, the cavetto with cartouches framing emblematic patterns in opposite pairs, one pair flanked by long tailed birds, divided by tassled hangings on grounds reserved with white cross motifs.
Country:

China, Zhangzou prefecture, Fujian Province

Period :

Ming Dynasty, Wanli period (1573-1619), circa 1600-1619

Material:

Porcelain

Dimension:

18.11 in. (46 cm)

Reference :

B713

Status:

sold
Related works
A very similar dish, of same dimension, quality, colors and size is in the collection of the British Museum (London, museum number 1964,0414.1, acquired in 1964, Brooke Sewell Fund). This dish is published by J. Harrisson-Hall in Ming Ceramics in the British Museum', 2001, p. 322.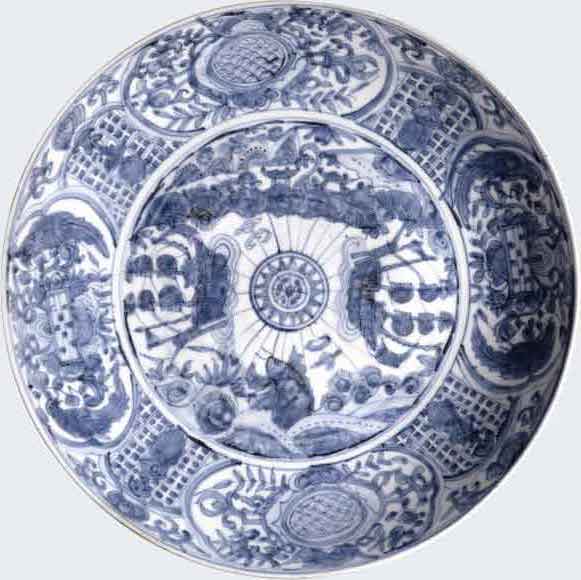 Another dish in blue/pale grey, is in the RA Collection and published by Jorge Welsh and Maria Antonia Pinto de Matos in The RA Collection of Chinese Ceramics, A collector's vision, 2011, T. I, p. 208, no. 80.
Severals others similar dishes are repertoried.
Two dishes and a large fragment from Indonesia are in the Princessehof National Museum of Ceramics (Leeuwarden), the dishes published by Eva Ströber in Ming Porcelain for a Globalized Trade, no. 45 .
Another was in the former private Mottahedeh Collection and published by Howard and Ayers in China For the West (1978, vol. I, p. 52, no. 7).
Another is in the Museum da Quinta das Cruzes (Funchal, Madeira).
A similar dish, of a law quality of drawing, was sold at Christie's London, Chinese Ceramics and Works of Art, 19 june 2003, lot 601.
Notice
The compass card, the ships and the fish suggesting a sea monster, denote a foreign model, probably Portuguese and Dutch navigation charts that sometimes included these elements. Some authors as Harrison-Hall & Ströber associate the ships and birds on these dishes to the caravels and crows in the coat of arms of the city of Lisbon but Maria Pinto de Matos noted that this is not entirely impossible to give the frequent presence of Portuguese  merchants in southern China. The designs in the cavetto is sometimes also associate to European coats of arms and may be interpreted as pseudo-armorial devices.