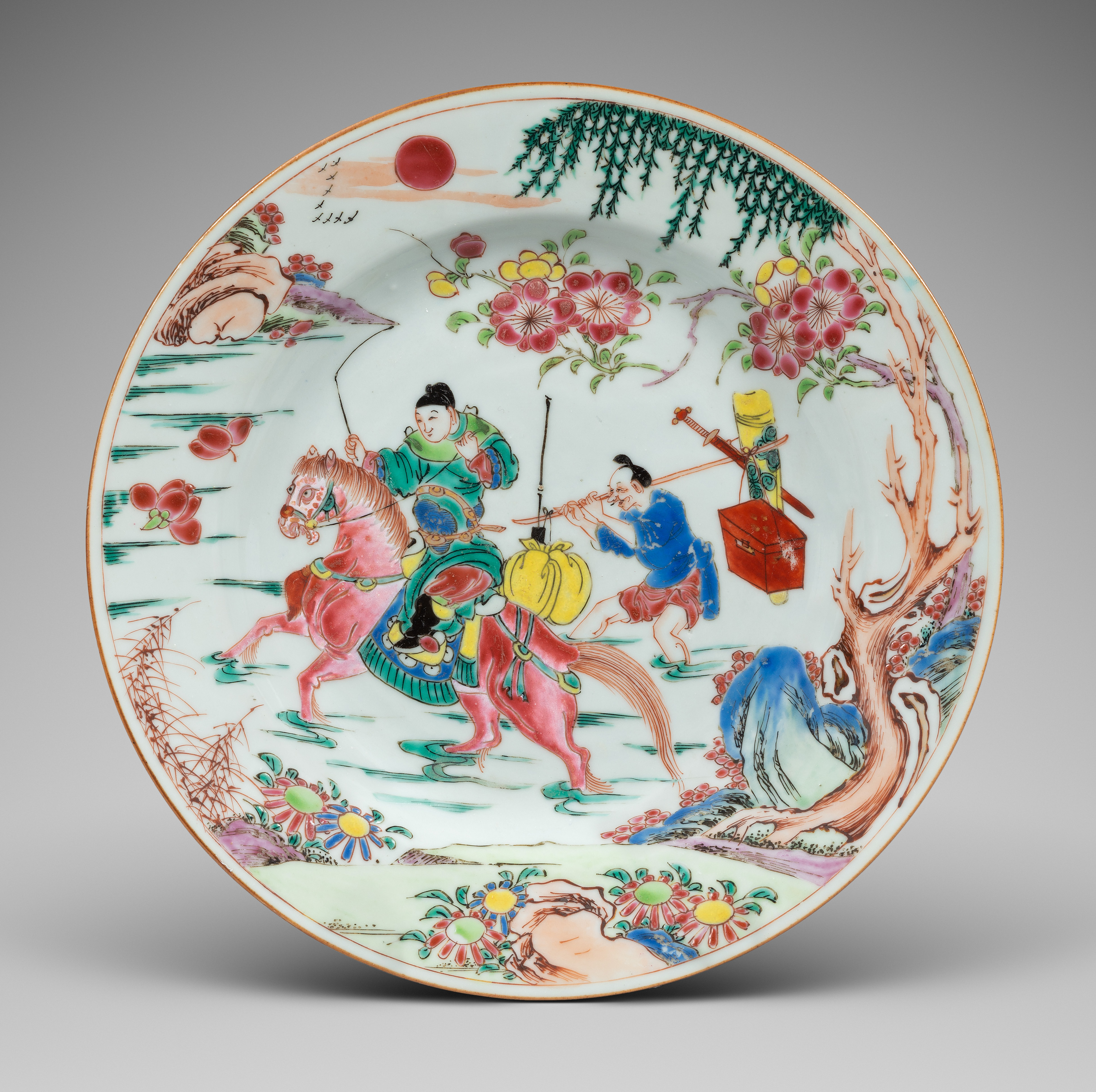 A Chinese famille rose "Romance of the Western Chamber" plate. Yongzheng
Richly decorated in the famille rose palette, the scene, running to the border of each plate, depicted a Chinese man on his horse fording a river while his heavily laden servant wades behind him.
Country:

China

Period :

Yongzheng (1723-1735), ca. 1735

Material:

Porcelain

Dimension:

8.66 in. (23 cm)

Price:

upon request

Status:

available
Related works
A pair of plates was also reproduced by William R. Sargent in Chinese Porcelain in the Conde Collection, Madrid, 2014, p. 21.
Notice
A plate decorated with this scene, from the Leo and Doris Hodroff Collection, is reproduced by David S. Howard in The Choice of the Private Trader, The Private Market in Chinese Export Porcelain illustrated from the Hodroff Collection (1994, p. 64, no. 40). Howard interpreted this scene of depicted Chinese life as an official on his horse traveling for business purposes.
But in fact this scene seems to be an episode of the Romance of the Western Chamber (Xixiang ji) which shows the scholar Zhang Junrui (also called Zhang Sheng) embarking on his journey to take the examination to become a civil servant.
His father was a cabinet minister. After the death of both his parents, all he has left are his swords and his books as companions. He then decides to work for the administration. In the second chapter of the play he leaves on horseback for the capital with his valet to take the civil servant examination.
Photography : Jérémie Beylard / Agence PHAR