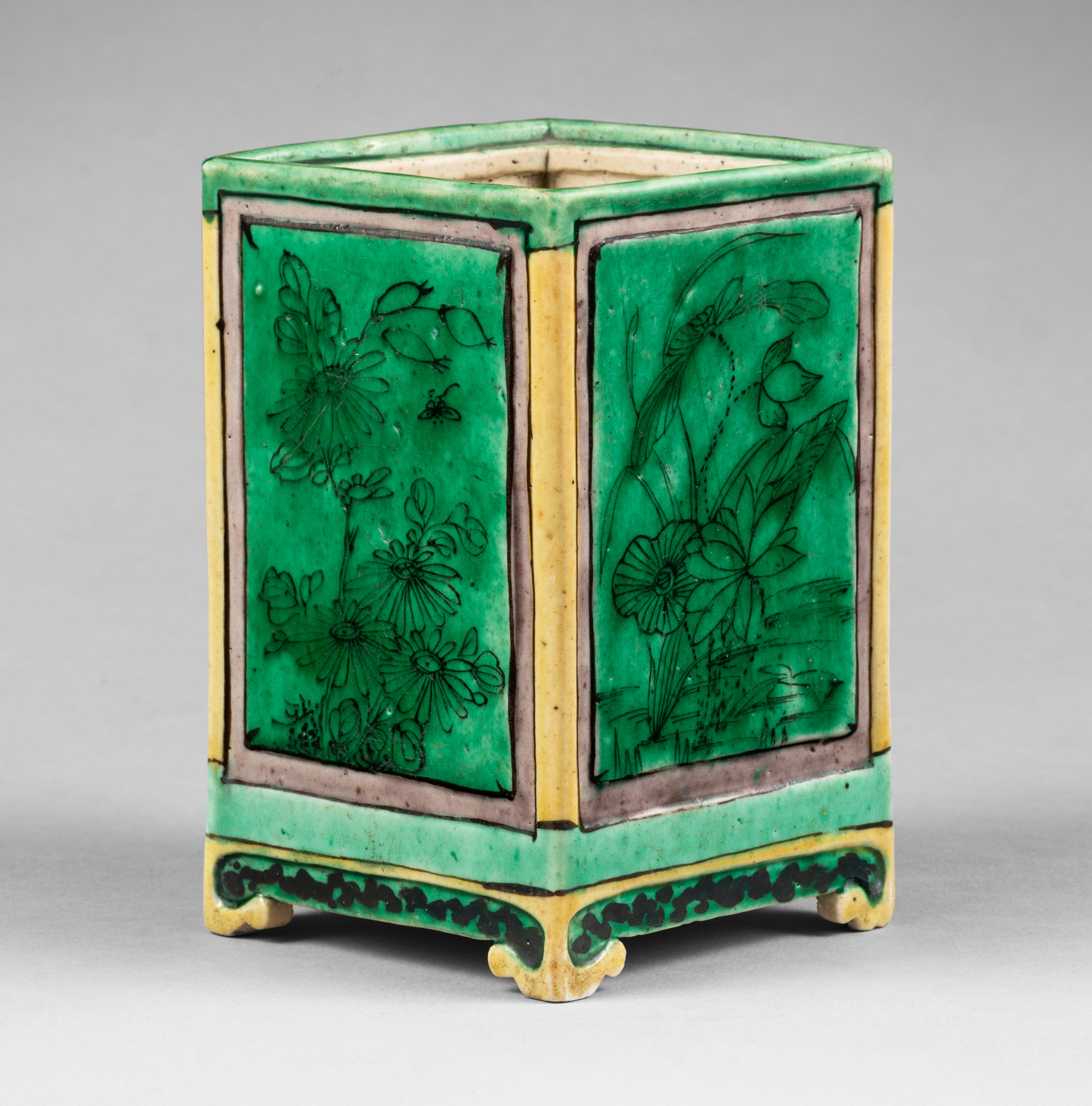 A rare square "flowers of the four seasons" brush pot. Kangxi
Of square form, decorated in famille verte enamels on the biscuit, the sides penciled in black with flowers of the four seasons including chrysanthemum, prunus, lotus and peony in green ground panels within recessed aubergine borders outlined in black, the corners picked out in yellow between green bands around the rim and base and the yellow glazed corner bracket feet enclosing green ground panels splashed in black.
Country:

China

Period :

Kangxi (1662-1722)

Material:

Porcelain (biscuit)

Dimension:

5.31 in. x 3.34 in. (13,5 cm x 8,5 cm)

Reference :

D795

Price:

upon request

Status:

available
Provenance
W. L. Schmeidter, Esq.
Sotheby's London, Fine Chinese Export Porcelain Works of Art and Jade and Hardstone Carvings, 3rd July, 1973, lot 131.
An important collector, London.
Notice
The flowers illustrate the four seasons: peony for spring, lotus for summer, chrysanthemum for autumn, and prunus (or plum blossoms) for winter.
Flowers, animals, and other scenes from nature are among the most "universal symbols" in Chinese porcelain decoration, including pieces of Jingdezhen ware, such as this one. The flowers chosen to represent each season convey the passage of time.
Photography : Jérémie Beylard / Agence PHAR