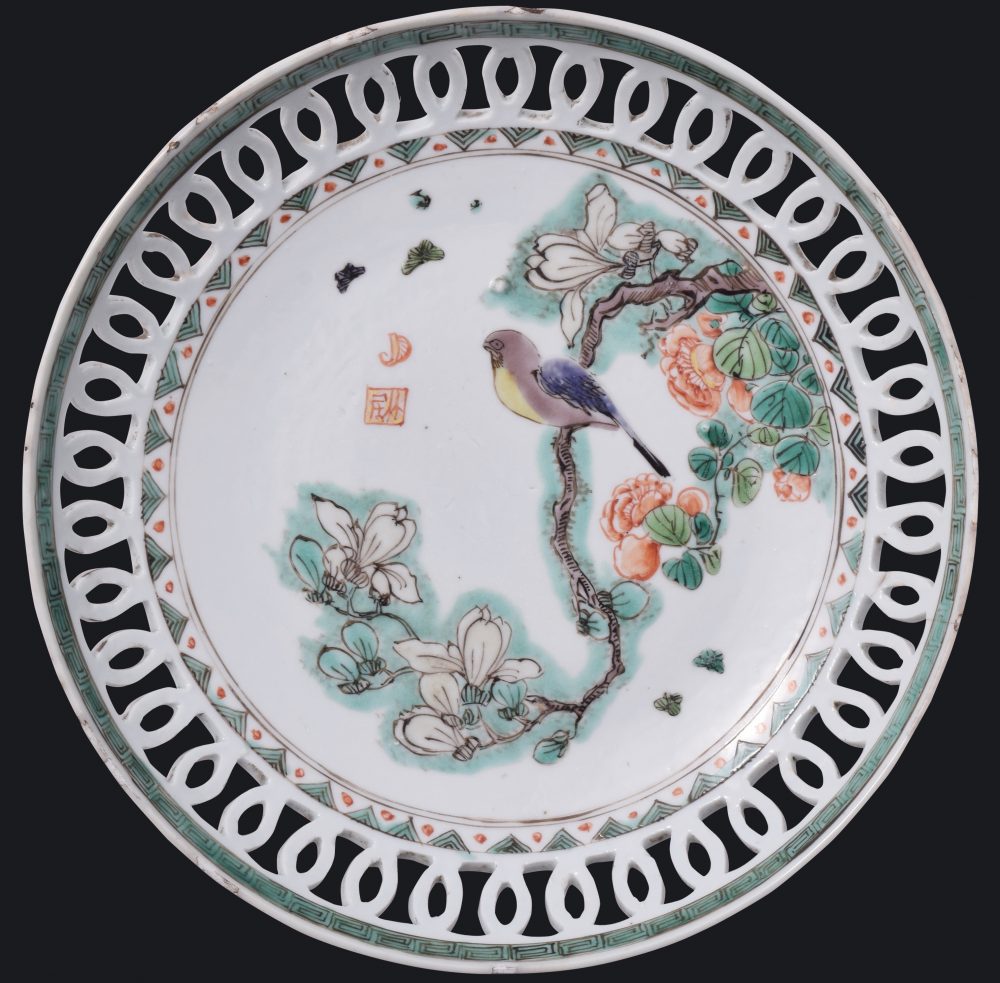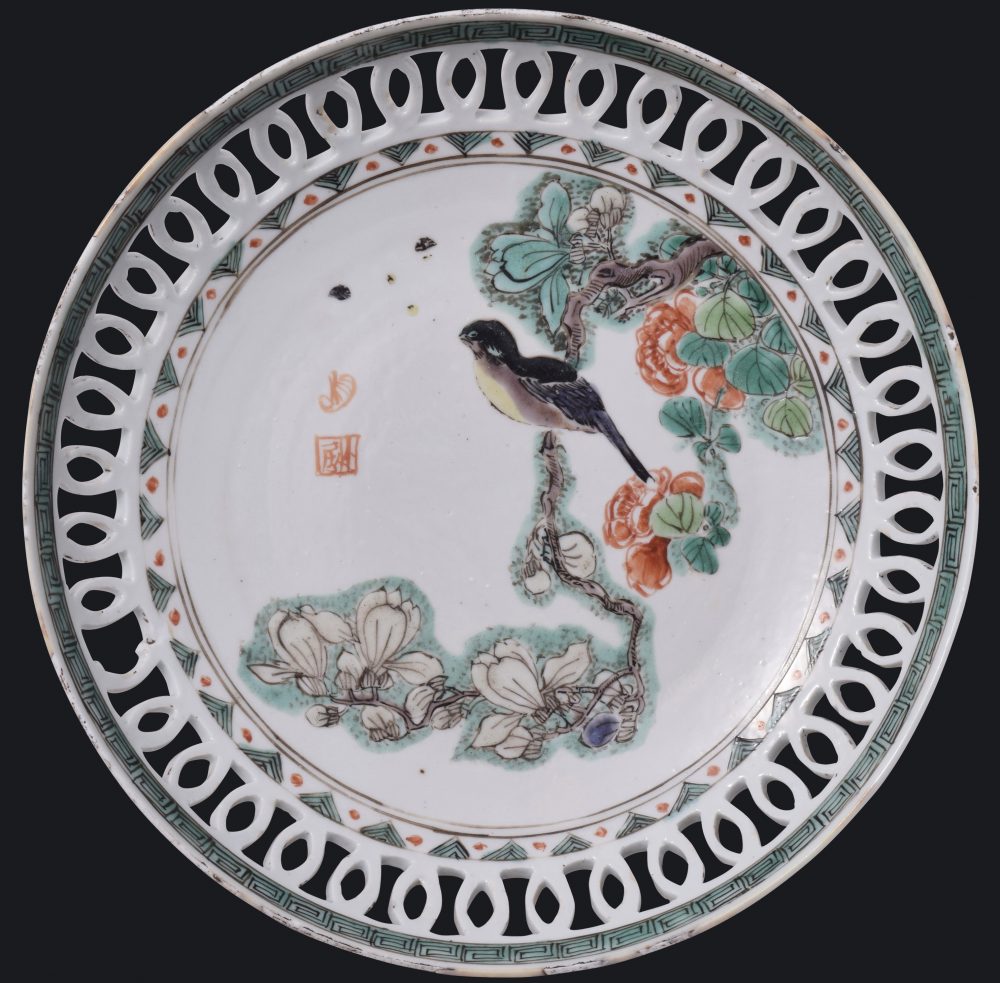 A pair of unusual Chinese famille verte reticulated dishes decorated with a magpie. Kangxi period
Of circular form with a flat rim pierced with interlocking circles forming a foliate rim, decorated in the famille verte palette with a magpie on a branch of prunus and peonies.
Country:

China

Period :

Kangxi (1662-1722)

Material:

Porcelain

Dimension:

8.26 in. (21 cm)

Reference :

C248

Status:

sold
Provenance
Pierre Saqué (Paris)
Related works
The pattern of this pair of reticulated dishes doesn't look very common. A bowl with a pierced border with a different composition, from the W. J. Holt Collection, is illustrated by R.L. Hobson, Bernard Rackham and William King in Chinese Ceramics in Private Collections, London, 1931, p. 137, fig. 243.
Jorge Welsh had also published another model with two "Long Elizas" in Linglong, Jorge Welsh Oriental Porcelain and Works of Art, London and Lisbon, 2004, no. 11, p. 60.
Notice
The decorative device of borders of interlocking rings appeared for the first time in early eighteenth century famille verte plates and dishes, and was probably developed especially for the European market. Imari pattern and blood & milk model are also recorded. It seems that the production of these reticulated rims was abandoned towards 1750, probably as a result of hight manufacturing costs. The use of this type of reticulated rim was common in Japanese Imari ware of the same period and was also employed in European manufactories, as Worcester, Bow, and du Pasquier factory in Vienna.