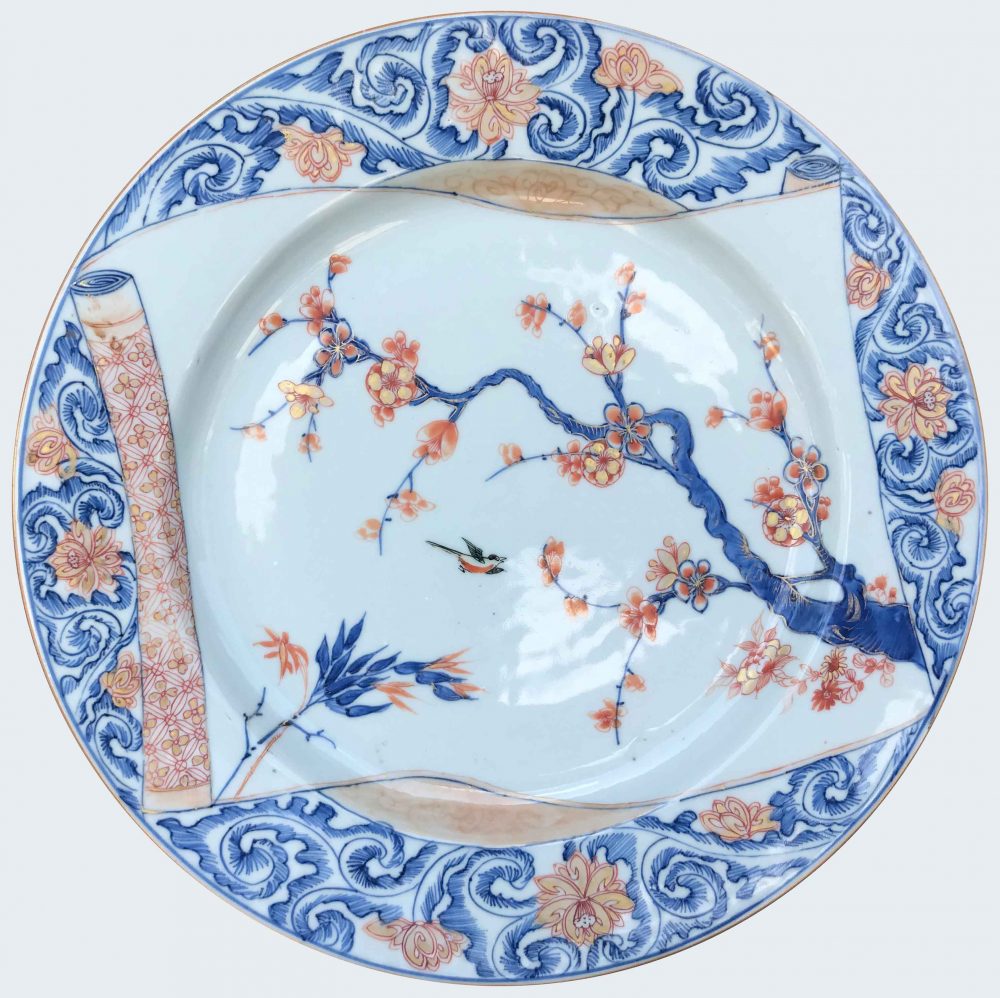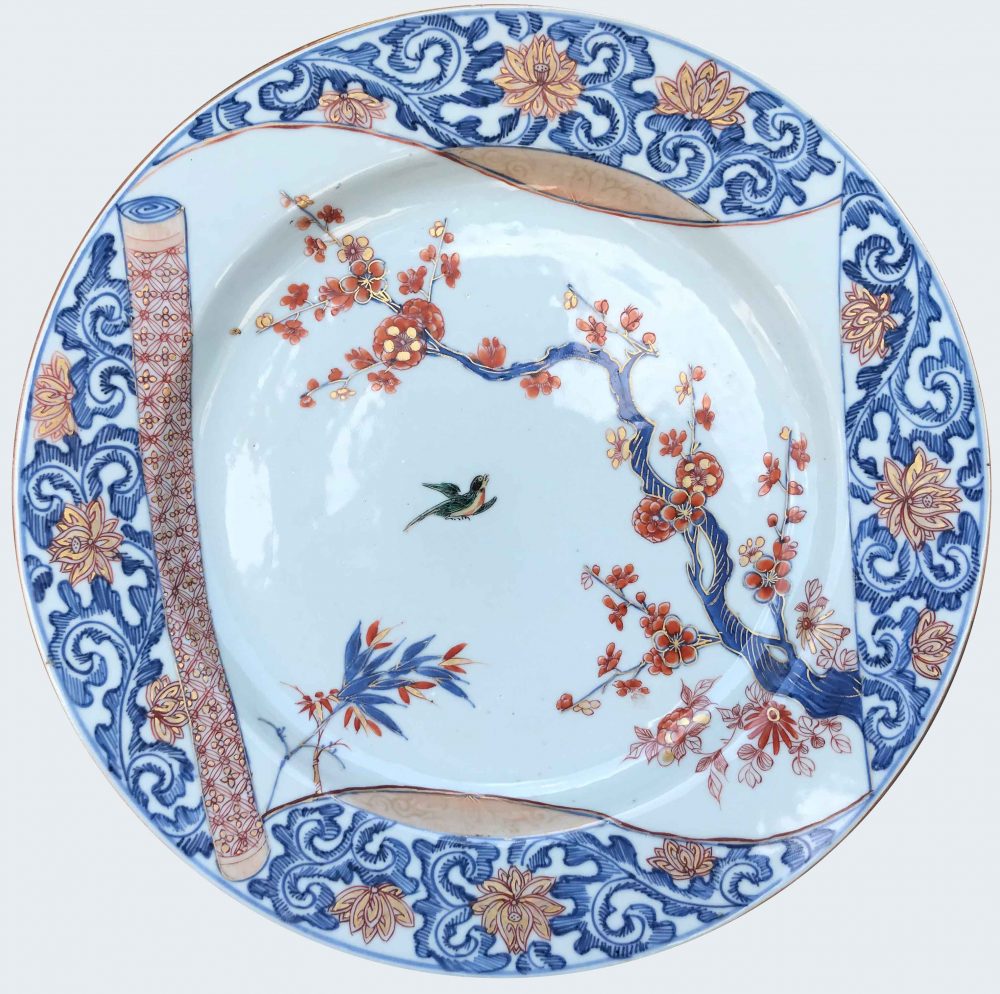 A pair of large famille verte-imari dishes decorated with a scroll. Kangxi/Yongzheng period
Decorated in underglaze blue, iron-red, green, black, and gold with a border of chrysanthemum blossoms amongst stylized branches framing a half-open scroll, central scene of a bird flying near a prunus branch opposite a cluster of bamboo.
Country:

China

Period :

Kangxi (1662-1722) / Yongzheng (1723-1735), circa 1710-1725

Material:

Porcelain

Dimension:

12.33 in. (31.5 cm)

Reference :

B782

Status:

sold
Related works
A dish of the same size is in the collection of the Peabody Essex Museum and illustrated by Sargent in Treasures of Chinese Export Ceramics: From the Peabody Essex Museum (2012, p. 188, no. 87)
A plate with this decoration, from the formerly Mottadeheded Collection, is illustrated by Howard & Ayers in China for the West (vol I, 1978, no. 118).
Another plate is in the Reeves Center Collection and published by Thomas V. Litzenburg, Jr in Chinese Export Porcelain in the Reeves Center Collection at Washington and Lee University (2003, p. 78, no. 62).
Pieces with this decoration are also in the Porzellansammlung and in the Dresden Collection.
Notice
The depiction of the plum, bamboo, and bird, as thought painted on a scroll rolled out onto the plate, is a popular conceit in Japanese art that was adopted by the Chinese near beginning of the eighteenth century to appeal to their newly re-established European market. Similar pieces were collected by Augustus the Strong, elector of Saxony and King of Poland, and were closely copied by the Meissen porcelain factory around 1760.
The bird, while not colored like a magpie, has the same body type and may have been intended to represent the traditional pairing of the magpie with a blossoming plum tree (mei) and bamboo (zhu). The Chinese name of the bird (xique) is a pun for joy or hapiness (xi), so together the names form the wish "may your joy reach up to the top of your eyebrows" (xisbang meisbao). Plum and bamboo also stand for a bride and groom, respectively, and inclusion of the magpie implies happiness for them.