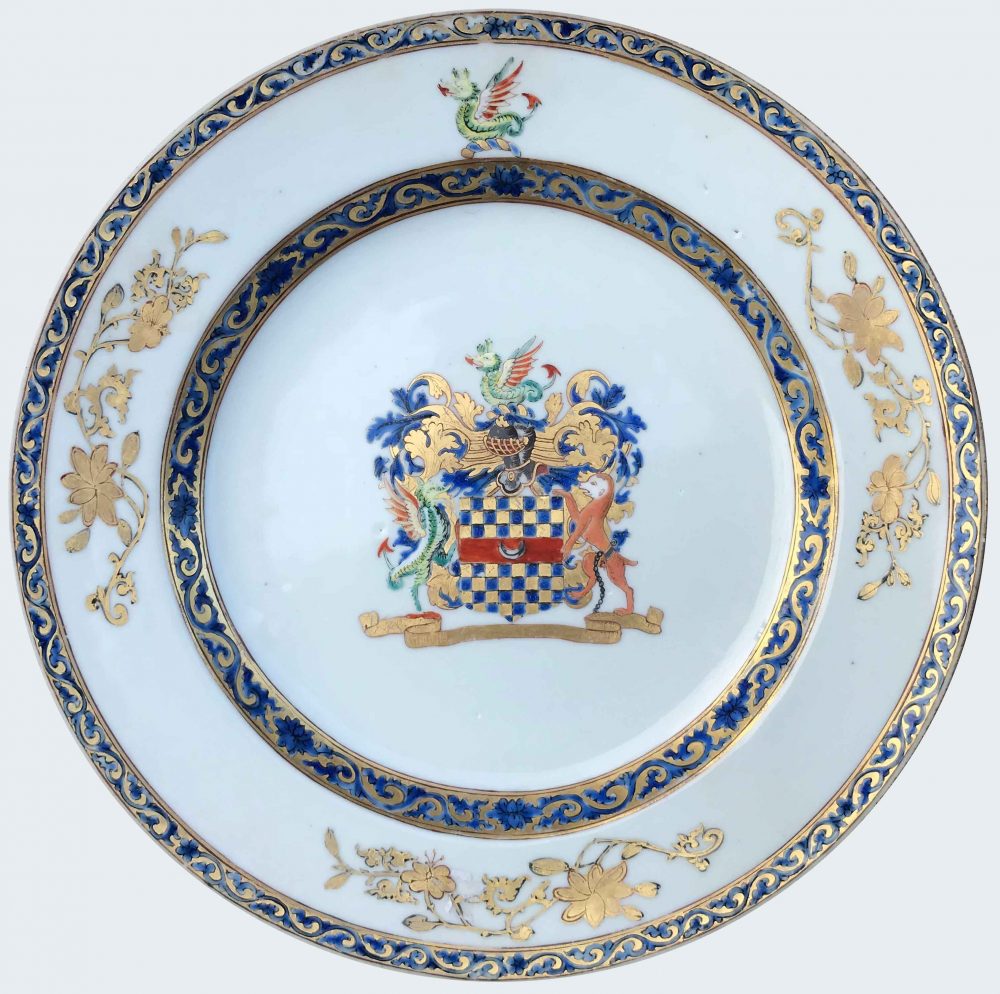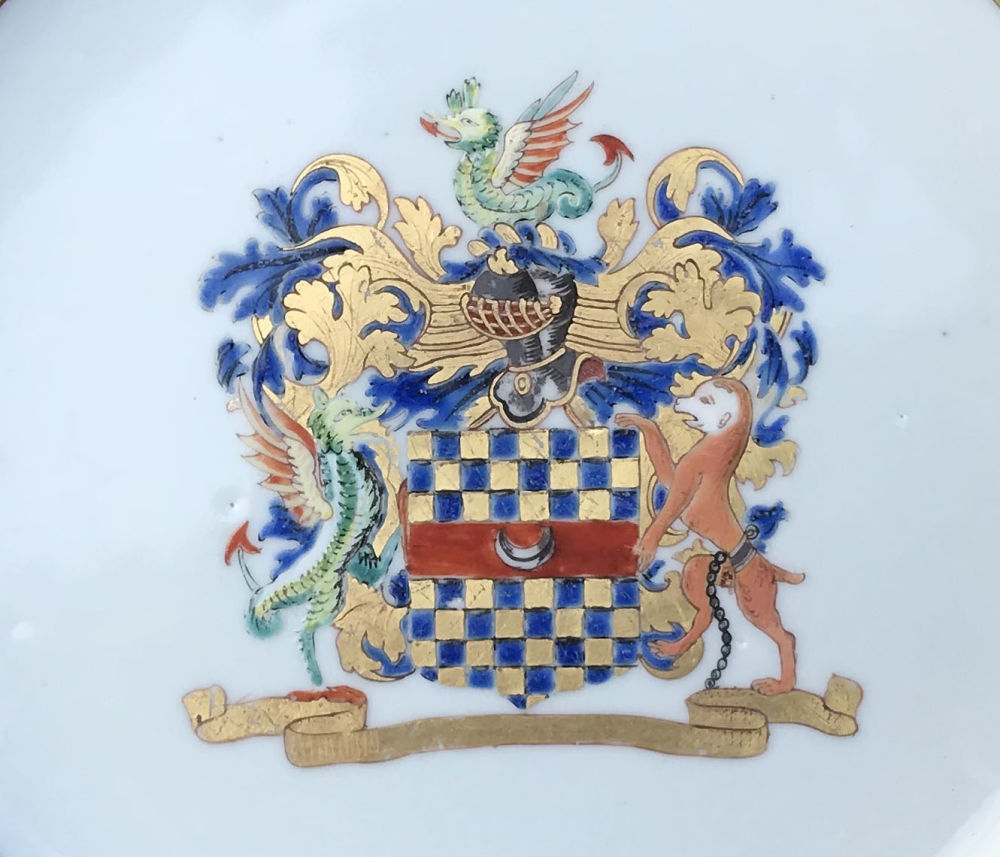 A pair of large Chinese armorial dishes for the English/Dutch market (Hugh, 4th Baron Clifford). Late Yongzheng/early Qianlong period
Painted in the center with the arms of Clifford of Chudleigh and on the rim with the wyvern crest and three iron-red- and grisaille-delineated flowering branches between gold-ground blue enamel foliate-scroll borders around the cavetto and rim.
Country:

China

Period :

Qianlong (1735-1795), ca. 1735/40

Material:

Porcelain

Dimension:

9.84 in. (25,5 cm)

Reference :

C046

Price:

upon request

Status:

sold
Related works
A pair of plates of this service was sold at Sotheby's NYC, The Collection of Khalil Rizk, 
Notice
A plate from this service, "one of three services made within a decade for Hugh, 4th Baron Clifford," is illustrated by Howard in Chinese Armorial Porcelain, p. 306, no. H1, and was in the Cecil H. Bullivant Collection (sold at Phillips in London on March 22, 1988, lot 204).
A soup plate from the service is illustrated by Dr. Kroes in Chinese Armorial Porcelain for the Dutch Market, 2007, p. 214, cat. no. 126, who, on pp. 119-122 discusses at length the services with these arms, made for the Dutch and English branches of the Clifford family.
The present service was made for an English  Clifford, as verified by David Howard, but Kroes, p. 120, cat. no. 22a, and p. 214, cat nos. 125a and b, illustrates three plates from services made for Dutch Clifford along with a Loosdrecht  porcelain bowl with these arms, p. 121, cat no. 22b.