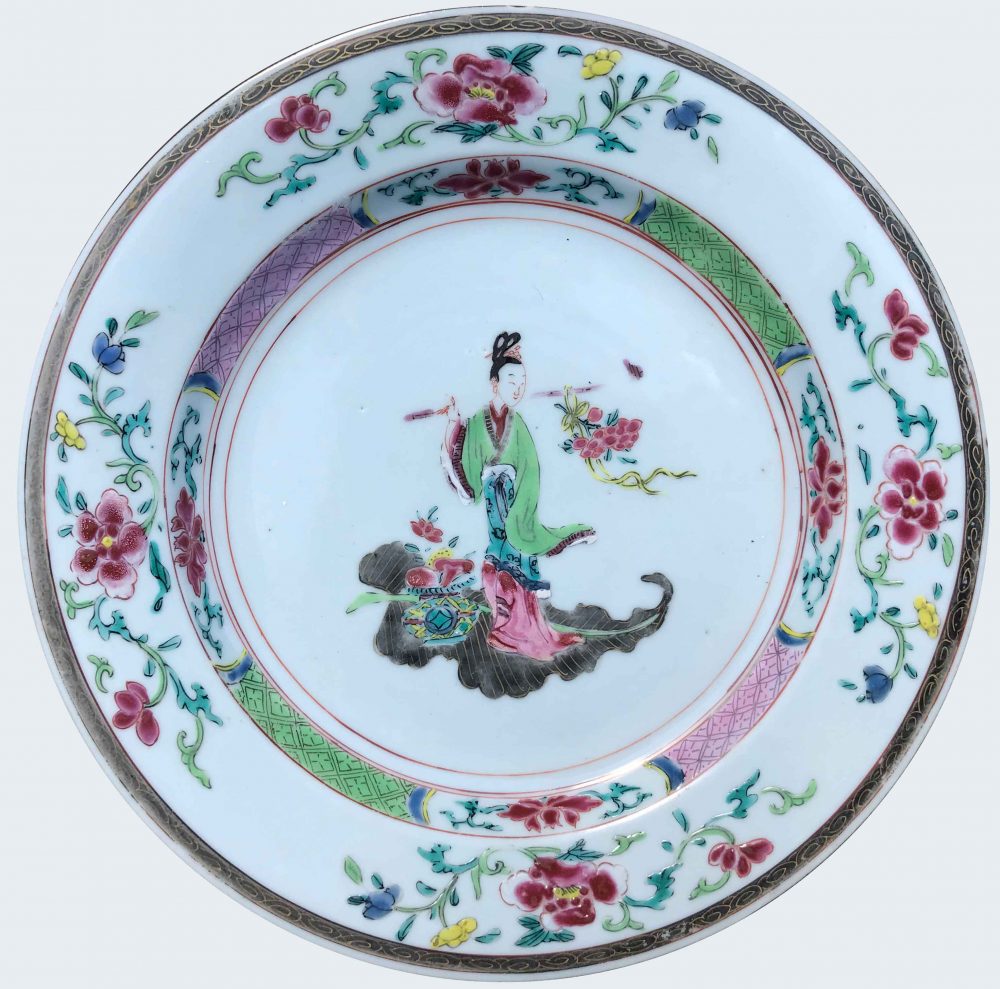 A famille rose plate decorated with Lan Tsai-Ho. Yongzheng period.
Decorated in the the famille rose palette with the figure of the Immortal Lan Tsai-Ho.
Country:

Chine

Period :

Yongzheng (1723-1735)

Material:

Porcelain

Dimension:

8.66 in. (23 cm)

Reference :

B875

Status:

sold
Notice
Lan Tsai-Ho is the mountebank of the Chinese Eight Immortals. She poses as a wandering singer, denouncing this fleeting life and its delusive pleasures. The basket of flowers she carries is full of plants associated with longevity (chrysanthemums, plum blossoms, pine, bamboo). Lan Tsai-Ho is sometimes represented as a woman and sometimes as a young male child ; she may also be presented as a hermaphrodite. In the summer she wears thick clothing and a coat, and in the winter she makes her bed in the snow. Lan Tsai-Ho dates from the Tang Dynasty (1766–1122 BC). She is said to have obtained immortality by bathing the boils and sores of a beggar, who is believed to have been Li-Tieguai (another of the Eight Immortals) in disguise. It is believed that one can communicate with the gods by using Lan Tsai-Ho's basket of flowers.