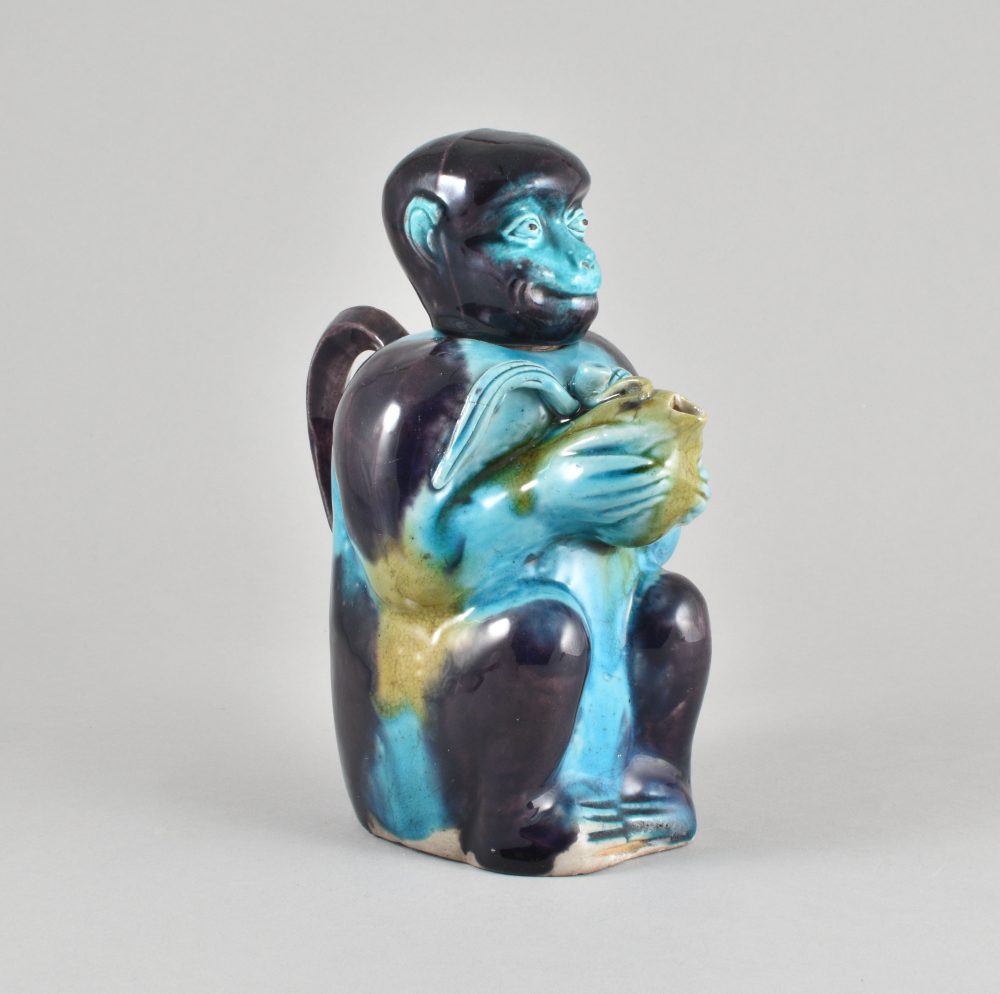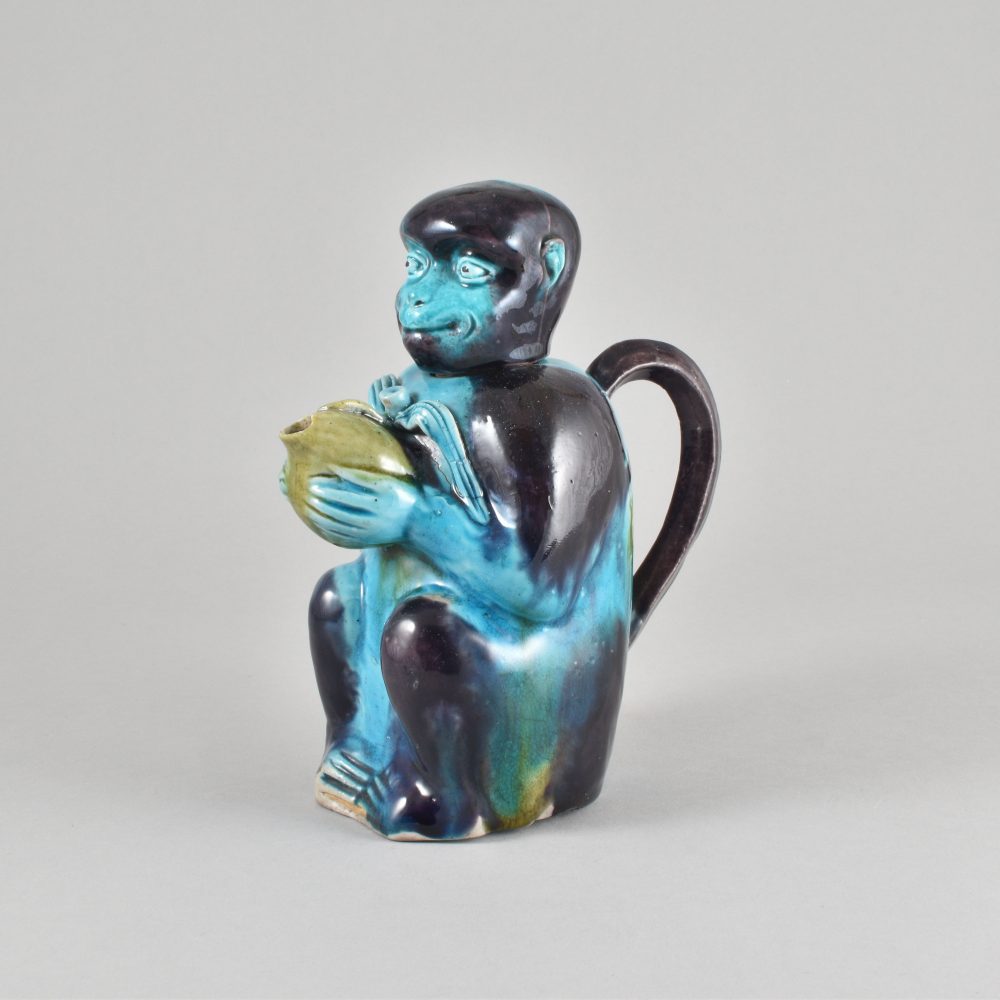 A Chinese turquoise-glazed "monkey" wine pot. Kangxi Period
The ewer is modeled as a monkey seated with its legs crossed and holding a peach which forms the spout. A four-sided, faceted handle is attached to its back. The head is removable and serves as the cover, with an extended unglazed neck keeping it in place. The whole is glazed in turquoise and aubergine with yellow splashes on the body and for the peach. The body of the vessel was formed from a two-piece mold, as was the head. The peach and hands were formed separately and attached. The interior is unglazed.
Country:

China

Period :

Kangxi (1662-1722)

Material:

Porcelain (biscuit)

Dimension:

6.29 in. (16 cm)

Reference :

C584

Status:

sold
Related works
For a very similar wine pot, see W. Sargent, The Copeland Collection: Chinese and Japanese Ceramic Figures, Peabody Essex Museum; 1991, no. 31, p. 80.
A Kangxi wine pot in the form of a crouching monkey nibbling on fruit is described in the collection of Auguste the Strong and may have been similar to this example. 
Another similar to this example as in the Gaignat sale in 1769 (where was noted the rotating head in the catalog of the sale on a copy of which contains an illustration of the figure by Gabriel de Saint-Aubin).
Notice
The motif of the monkey holding peaches is quite common in Chinese art and is found is ceramics figures both for the export and the domestic market. Occasionally, a monkey holding a peach represents the Monkey God Sun Wukong, who once destroyed the banquet of Xiwangmu, the Queen Mother of the West. Xiwangmu's peach orchard bloomed every 3.000 years, the fruit taking an equal amount of time to ripen. Sun Wukong's exploits accompanying the priest Xuanzang are included in The Journey to the West, or Monkey, a Ming novel by We Changent based on stories of the Song Dynasty.
This rare example belongs to a genre of zoomorphic wine ewers that were collected by Westerns in the seventeenth and early eighteenth  centuries. These were often in the form of crayfish, carp, deer or Buddhist lions supporting vases.