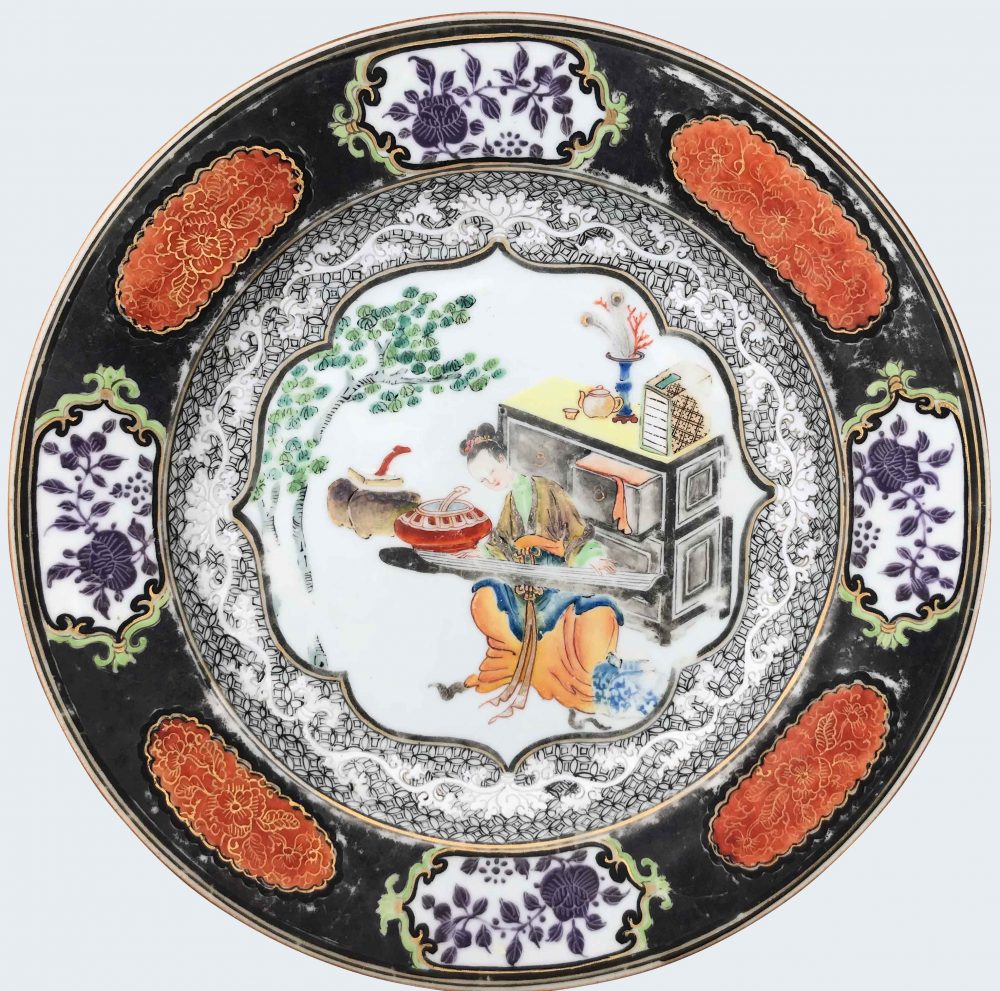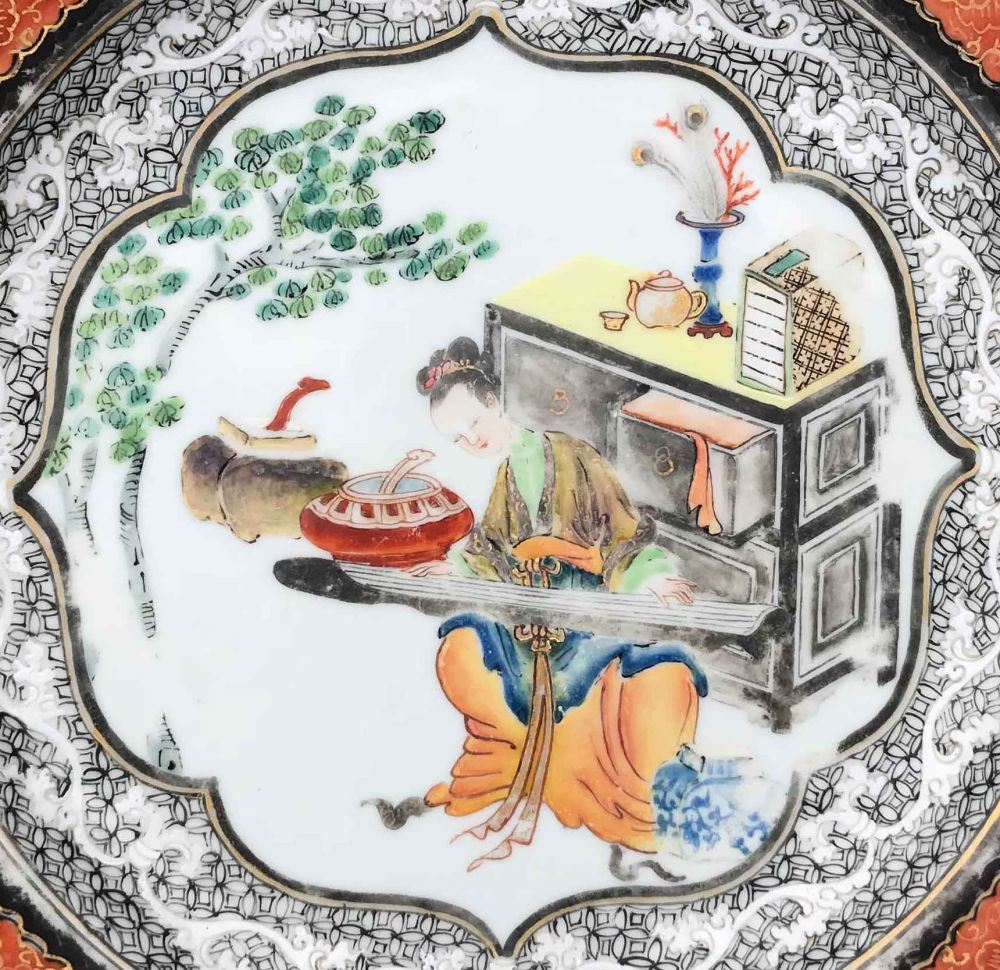 A Chinese silvered famille rose plate decorated with a lady playing a qin. Yongzheng period.
Finely enamelled to the central octafoil panel with a lady playing the qin among archaic vessels and a chest of drawers, reserved on a trellis-pattern ground encircled by a stylised lotus scroll, the rim with cartouches of flowers alternated with iron-red ground cartouches of flower scrolls, reserved on a silver-grey ground.
Country:

China

Period :

Yongzheng (1723-1735)

Material:

Porcelaine

Dimension:

8.66 in. (23 cm)

Reference :

B656

Status:

sold
Related works
A plate, from the Martin-Hurst Collection, is illustrated by G. Williamson in The Book of Famille Rose (plate XLVII).
A pair of plates, from the W. Martin-Hurst Collection, was sold at Christie's London, 29 November 1971, lot 80.
For another pair of plates recently sold, see Christie's London, Interiors, 2 July 2013, lot 341 (sold 6.250 pounds), or Christie's  London, Interiors, 19 September 2012, lot 669 (sold 5.250 pounds). 
Notice
Before the development of European designs, the presentation of elegant Chinese interiors and domestic scenes, sometimes on eggshell porcelain plates, did much to stimulate the curiosity of European buyers. The quality of such painting was very hight and this porcelain was selected by supercargoes in China shops in Canton.