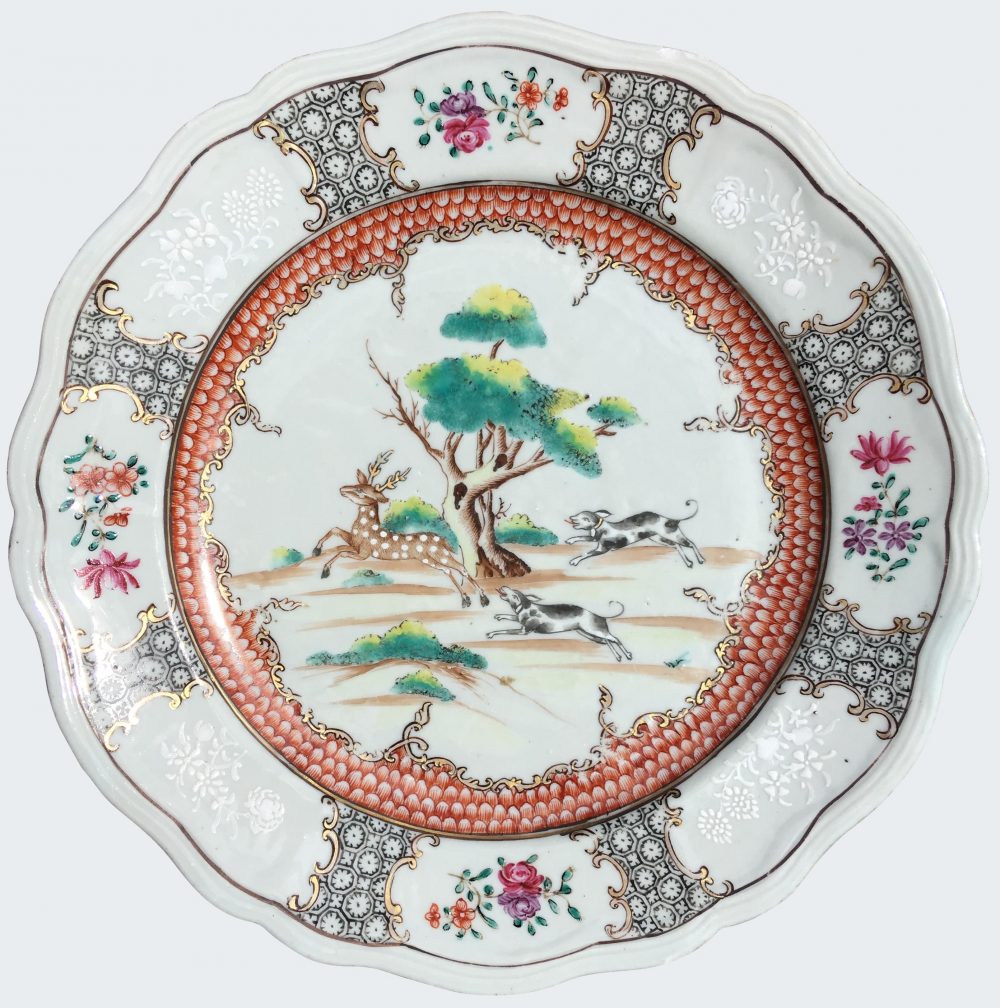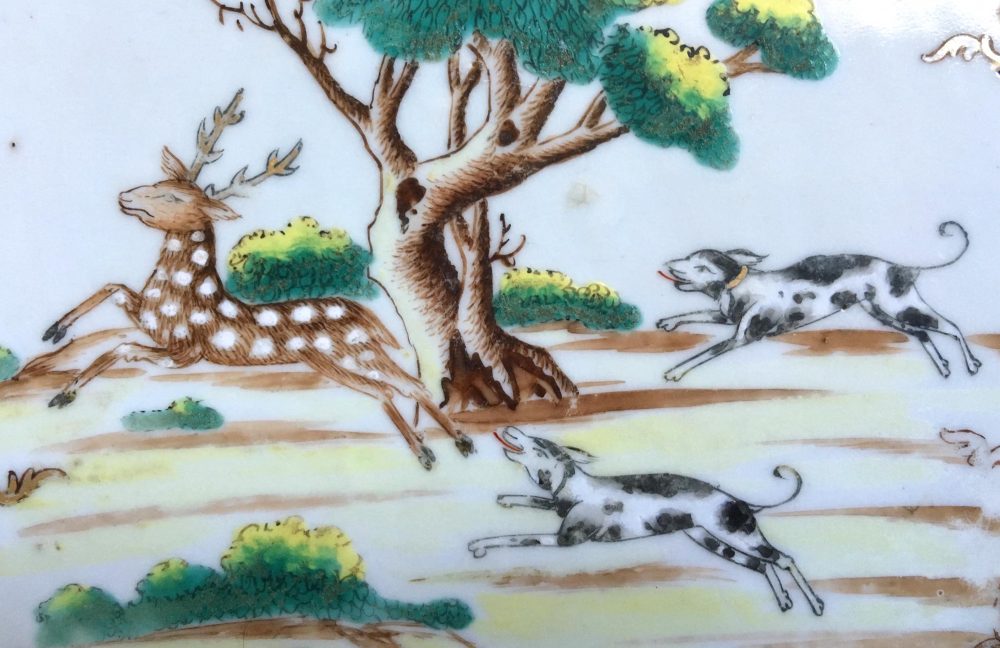 A Chinese famille rose-verte plate decorated with a hunting scene. Qianlong period.
Of french silver form, decorated in famille verte and famille rose enamels, bianco-sopra-bianco, and gold, with honeycomb-diaper panels and alternating floral sprays on the rim, scale-pattern border framed in the well by a narrow bands and scrollwork, central scene of two hounds in pursuit of a spotted stag near a gnarled tree.
Country:

China

Period :

Qianlong (1735-1795), circa 1740-1750

Material:

Porcelain

Dimension:

23 cm

Reference :

B288

Status:

sold
Provenance
Private collection from Bordeaux (France)
Related works
A plate with this design, but with octogonal form, is in the Reeves Center Collection at the Washington and Lee University and is published by Thomas V. Litzenburg Jr. in Chinese Export Porcelain in the Reeves Center Collection at Washington and Lee University (p. 56, no. 38).
Notice
This design, probably made for the english market, was painted also on very large punch bowls after the the scenes by James Seymour, engraved by Thomas Buford and P. Canot (for one exemple, see Cohen & Cohen, A game of bowls, 2014, no. 65).
The design of alveoli-ground was used on many pieces of porcelain during the Yongzheng period (1723-1735). The pointers are absolutely the same on the bowl and the plates. The Reeves Center Collection gives a datation circa 1740-1750 but Cohen & Cohen  suggest a datation circa 1770/1780 for the design of their punch bowl.