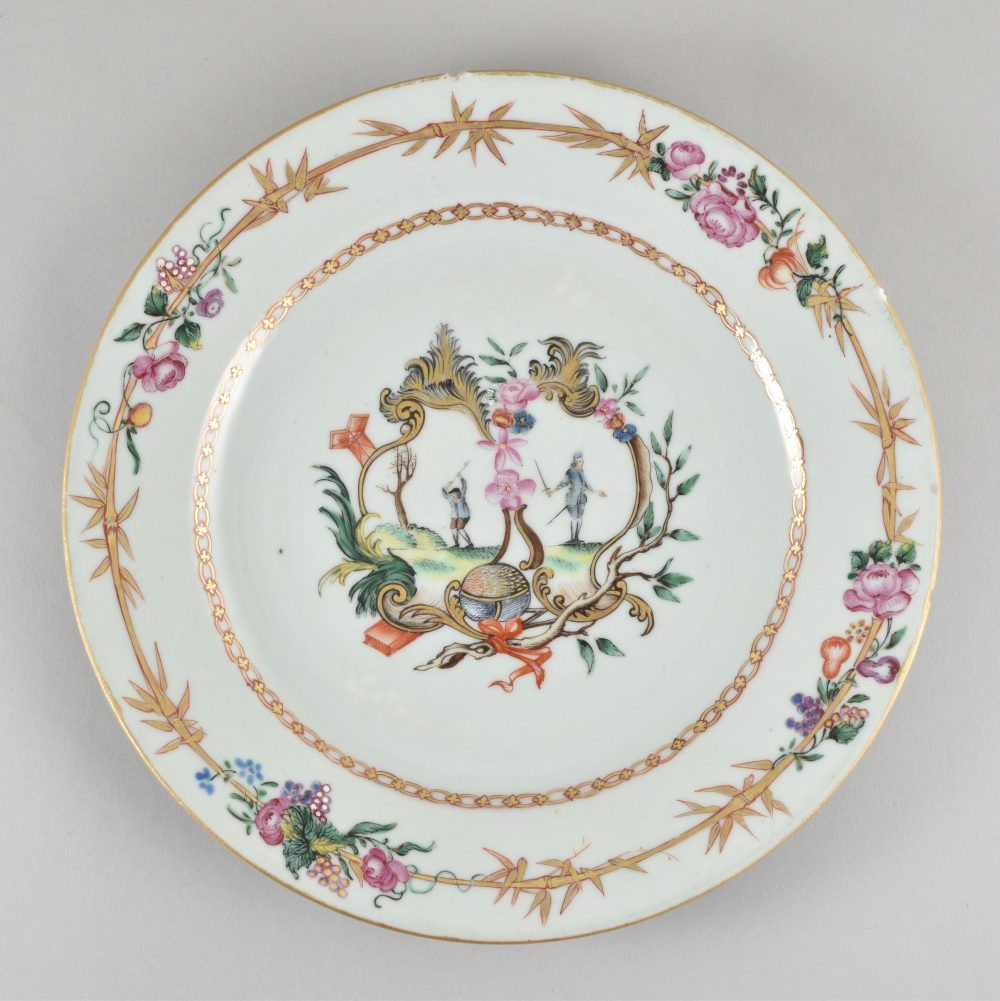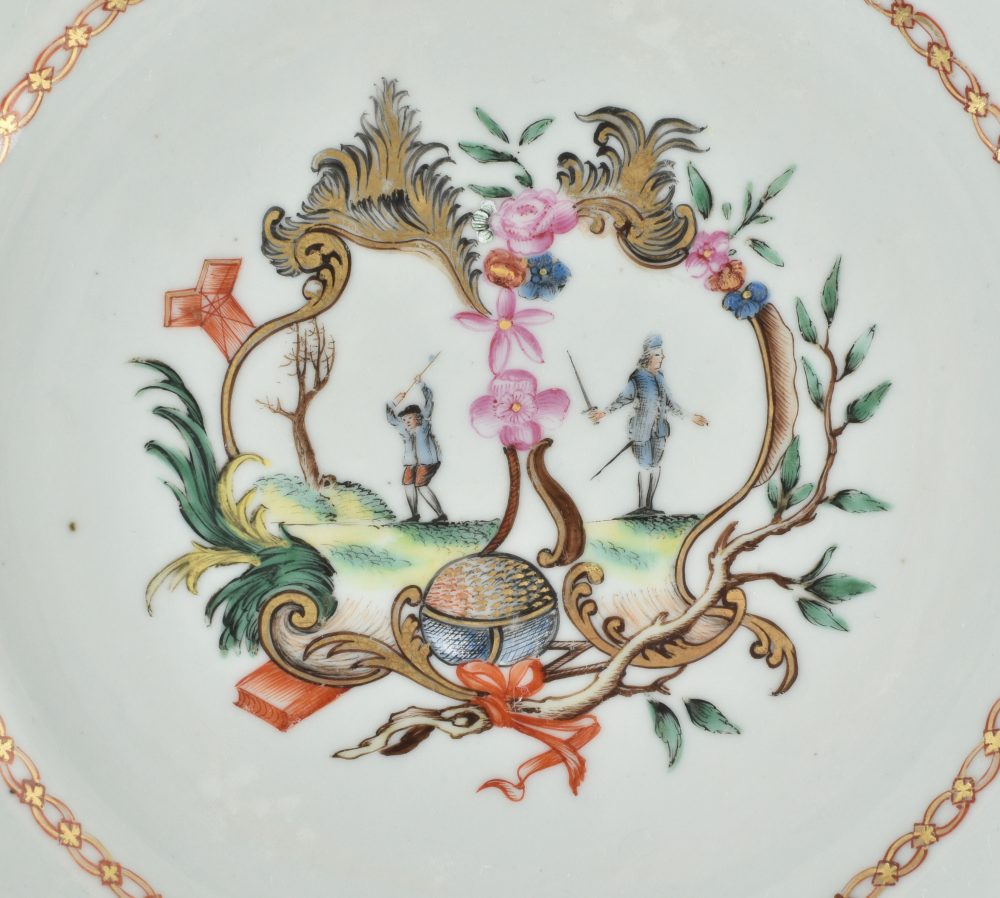 An unusual Chinese famille rose plate decorated with a European subject for the Spanish market. Qianlong period
Decorated in the famille rose palette, with two shaped cartouches, one enclosing a woodcutter with axe raised, the other with a gentleman, holding a sword, the two cartouches accolés, enclosed by a foliate scrolls, within a chain border encircling the well, the rim with a border of a single stem of bamboo, crossed by leaves and intertwined with grapevine.
Country:

China (for the Spanish market)

Period :

Qianlong (1735-1795), ca. 1775

Material:

Porcelain

Dimension:

8.66 in. (23 cm)

Reference :

C736

Status:

sold
Related works
This model is illustrated by Hervouët & Bruneau in La porcelaine des Compagnies des Inde, à décor occidental , 1986, p. 340, no. 14.49.
This plate, from the Hervouët Collection was sold at Christie's Monaco, Porcelaines de Chine à décor occidental – Collection François Hervouët (Première Partie), 22 june 1987, no. 1715.
For another plate, see Cohen & Cohen, Double Dutch on with the dance, let joy be unconfined, 2006, no. 27.
For a small oblong dish (described with an ancien attribution to the Scandinave market), see Paulo & Filomena Cunha Alves, From East to West, The Quest for Chinese Export Porcelain with Western Themes 1695-185, 2016, p. 189, no. 114; This dish is presently in the Fondation Orient (Lisbon).
Another plate was in J. L. Binder Collection sold by Christie's NYC (25 january 2011, lot 58).
Notice
The source for this image is unknown though it could refer to a Gentlemen's club of the period, perhaps one inspired by Don Quixote. It has been suggested that the two figures represent Quixote and his side-kick Sancho Panza.
Several elements converge on this attribution. The first, to the center is painted the honey cauldron intended to receive the gold coins. Then, on the left, are painted a book (books of his library drove Quixotte mad), as well as a wing of a mill.