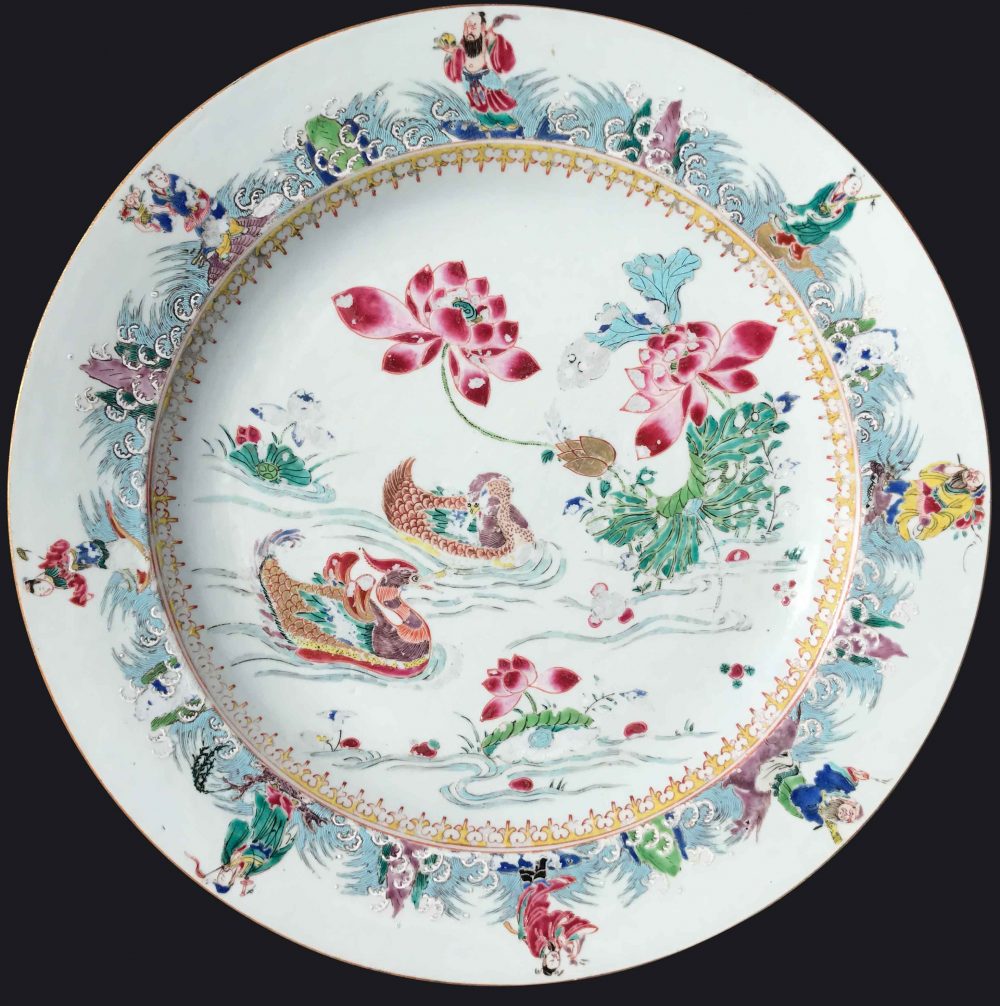 A large Chinese famille rose charger decorated with mandarin ducks and the eight Daoist Immortals. Yongzheng period.
Richly painted in rose-verte enamels, the centre with two ducks swimming among lotus enclosed by a yellow enamel spearhead line at the well. On the rim, the eight Daoist Immortals in choppy coastal seas.
Country:

China

Period :

Yongzheng (1723-1735)

Material:

Porcelain

Dimension:

15.75 cm (39.5 cm)

Reference :

B539

Status:

sold
Provenance
From Belgian collection
Related works
This pattern is difficult to find in this dimension. An identical charger (of the same size), presently in the collection of the Reeves Center Collection at the Washington and Lee University (USA), is illustrated by Thomas V. Litzenburg Jr. in Chinese Export Porcelain in the Reeves Center Collection at Washington and Lee University (2003, p. 65, no. 42).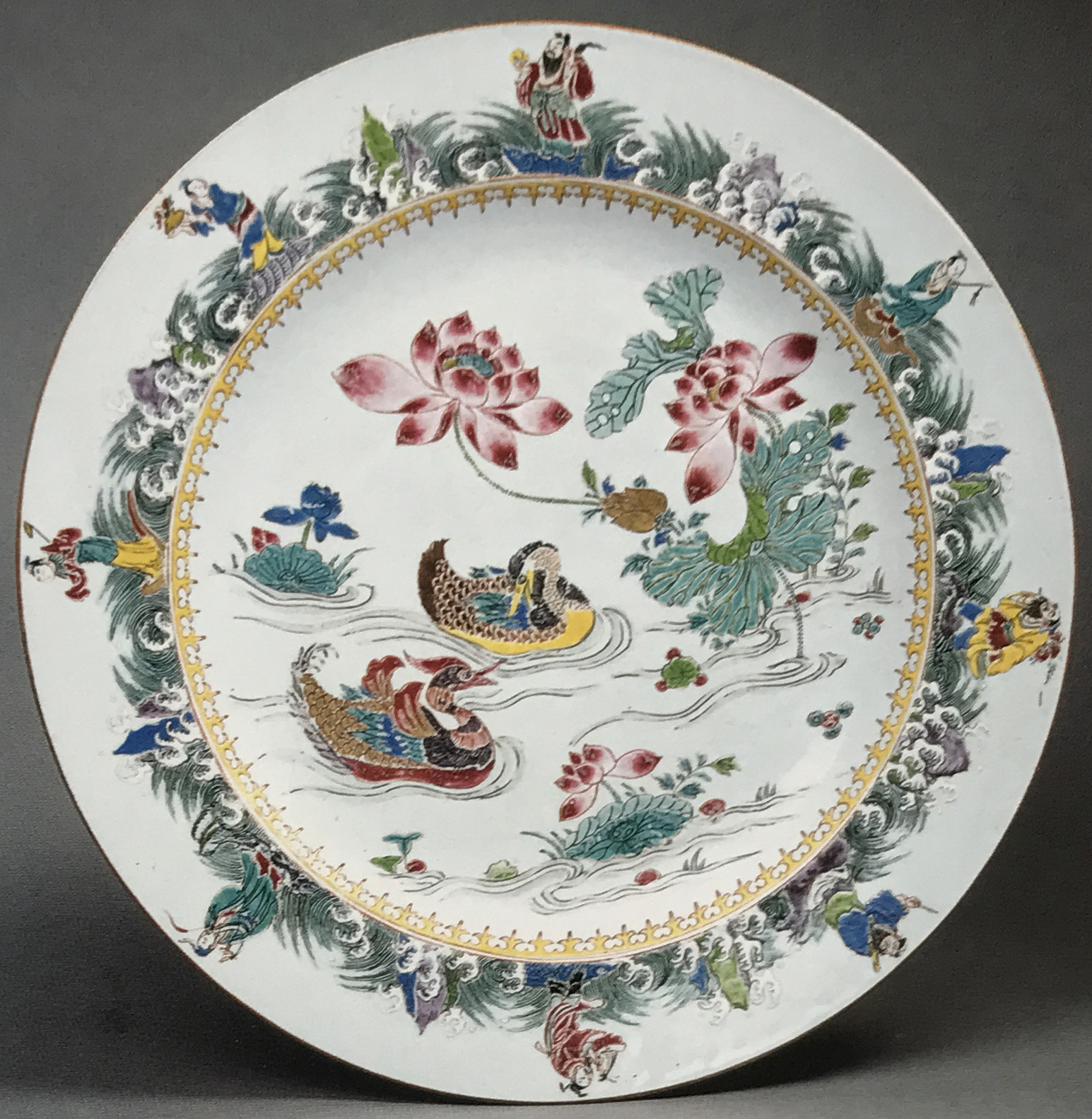 Another charger was sold at Christie's London, European Noble & Private Collections, 17 avril 2014, lot 285 (size : 13.75 in., sold 6.875 GBP).
Notice
This design is known on plates and is entirely Chinese, although made for export, and was almost certainly available for European private merchants in Canton.
Mandarin ducks are referred to by the Chinese as yuanyang, where yuan and yang respectively stand for male and female mandarin ducks. In traditional Chinese culture, mandarin ducks are believed to be lifelong couples, unlike other species of ducks. Hence they are regarded as a symbol of conjugal affection and fidelity, and are frequently featured in Chinese art.