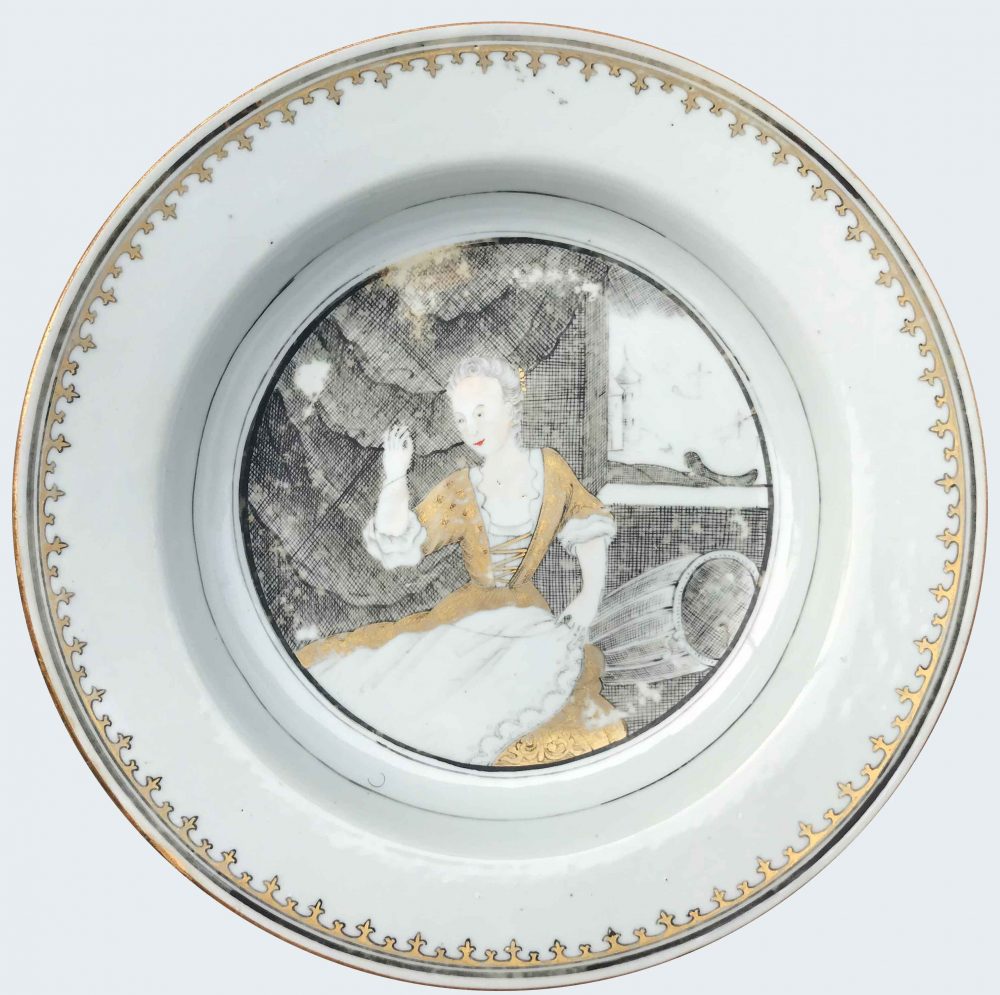 A Chinese en grisaille "The Seamstress" plate. Qianlong period
Decorated "en grisaille" and gilt, with a seamstress seated in an interior (or The Embroiderer'), with her back to a window.
Country:

China

Period :

Qianlong (1736-1795), circa 1750

Material:

Porcelain

Dimension:

8.66 in. (22.5 cm)

Reference :

C084

Status:

sold
Related works
For another plate (from the collection of Dr Hardouin, Nantes), see Marchant, Chinese Export Porcelain, 2015, p. 46, no. 29.
A similar plate is illustrated by John Goldsmith Phillips in China Trade Porcelain, An Account of Its Historical Background, Manufacture, and Decoration and a Study of the Helena Woolworth McCann Collection, pl. 9, p. 75, where the author also illustrates a tea set of this pattern, pl. 58, p. 140
Two similar plates are illustrates by François & Nicole Hervouët & Yves Bruneau in La Porcelaine des Compagnies des Indes, no. 6.47 & 6.48, p. 131.
A plate with different borders is illustrated by William R. Sargent in Treasures of Chinese Export Ceramics, from the Peabody Essex Museum, Salem, Massachusetts, no. 181, p. 339, where the author notes the design is one of several variations on the theme.
A complete garniture similarly decorated with the lady facing the window, the building and ships transposed, was sold by Christie's London in their auction of J. Louis Binder Collection of Chinese Export Art, 17th June 2003, lot 169, pp. 116/7.