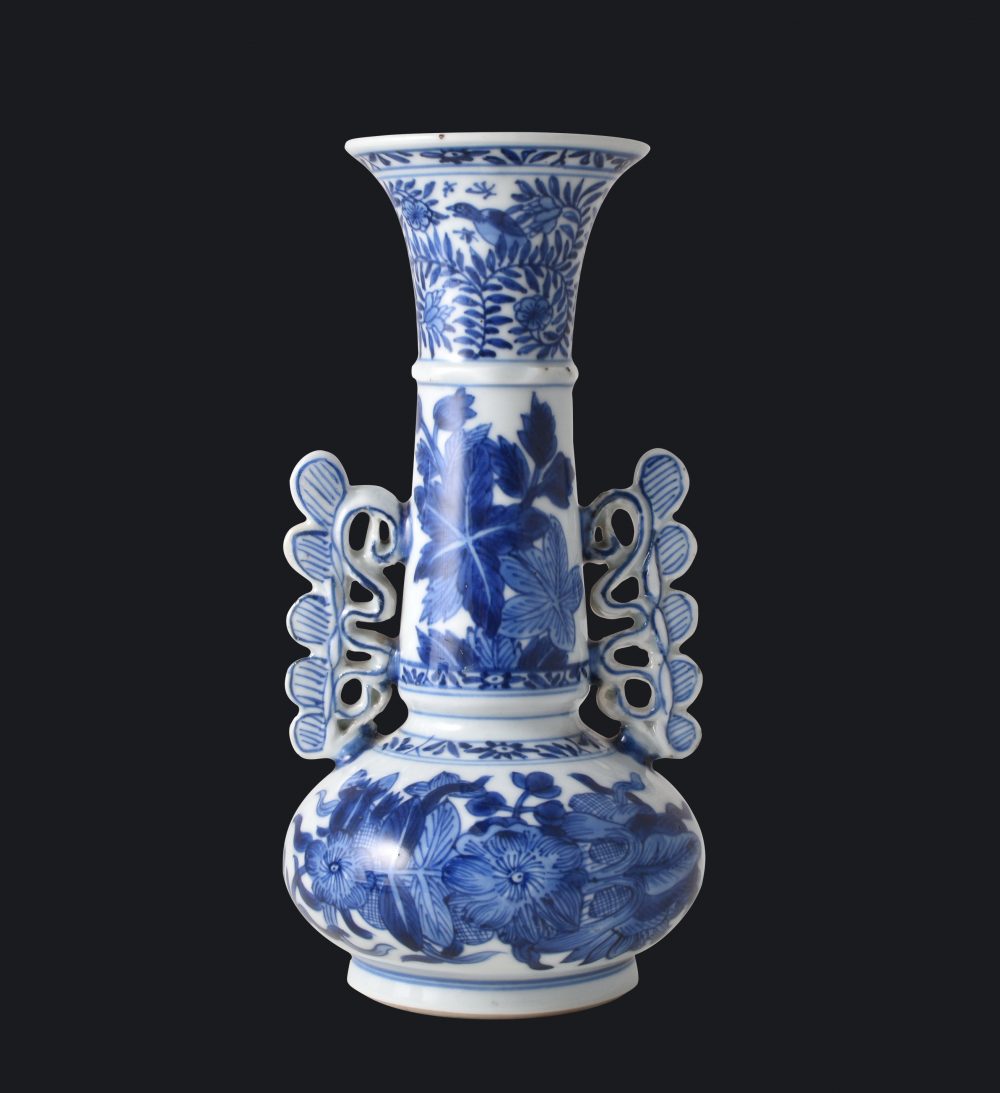 A Chinese blue and white Venetian-glass style vase. Kangxi period
The neck and body decorated with floral sprays, with highly decorative and pierced handles.
Country:

China

Period :

Kangxi (1662-1722)

Material:

Porcelain

Dimension:

7.87 in. (20 cm)

Reference :

C591

Status:

sold
Related works
For an illustrated example of a similar vase, see William R. Sargent, Treasures of Chinese Export from the Peabody Essex Museum, p. 123, pl. 35.
Another example is published by David S. Howard in The Choice of the Private Trader illustrated from the Hodrodd Collection, London, 1994, p. 234, cat. no. 277.
Another example is illustrated by Christine Shimizu in L'odyssée De La Porcelaine Chinoise – Collections Du Musée National De Céramique, Sèvres Et Du Musée National Adrien Dubouché, Limoges, 2003, p. 140, no. 77.
Similar examples can be found also in Saray Museum (Istanbul), or in the British Museum (London).
Notice
The combination of anchun (quails) and ye (leaves of plants) implied the wish for happy, peaceful and settled-down life (anju leye), a visual pun that it smelt-explanatory within the Chinese culture. The highlights of the vase are the elaborate pierced handles. These are in the shape of winding vines. Venetian glass was increasingly popular in the 17th and 18th centuries and widely copied in Holland and England. The slightly clumsy translation from the original glass could be due to the wooden prototypes which were sent to China to serve as examples.