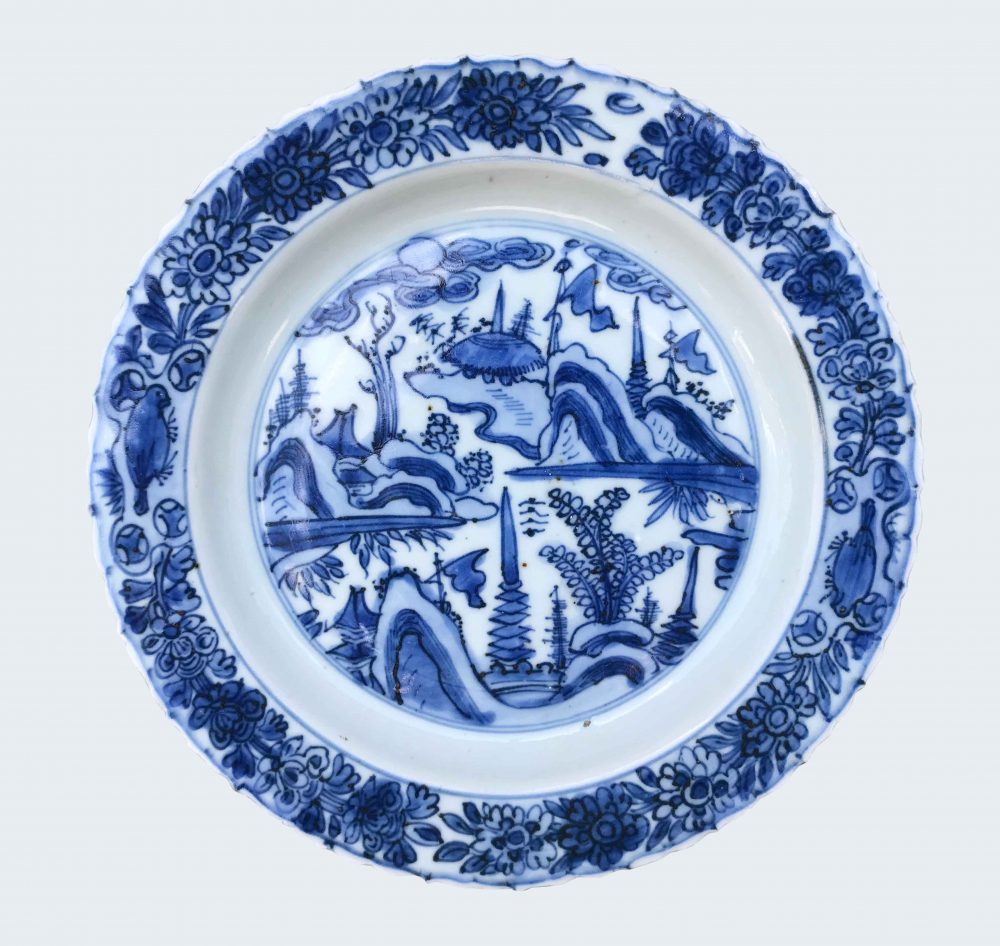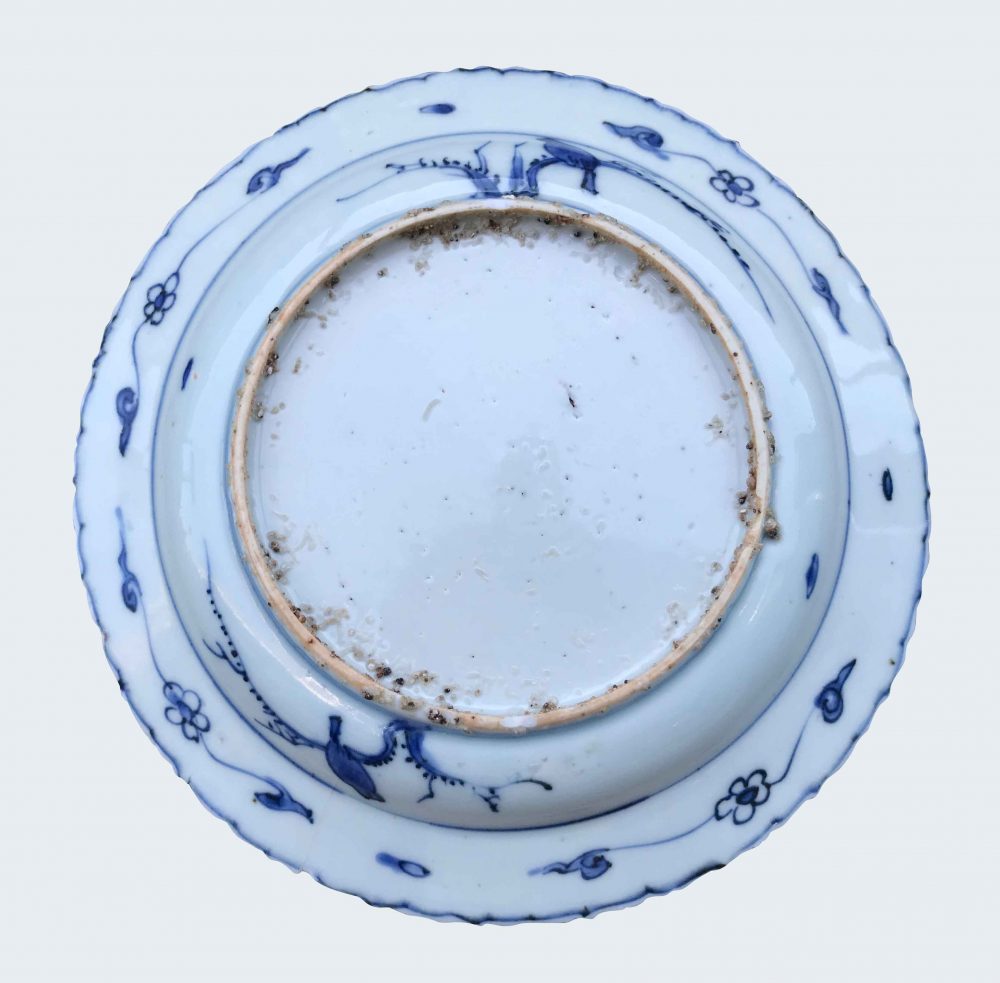 A Chinese blue and white "landscape" foliated-rimmed dish. Ming dynasty, ca. 1550-1600
Of foliated-rimmed form, decorated in underglaze blue, the centre decorated in tones of cobalt blue with mountains, steep cliffs, pavillion, pagoda, rocks and trees, the border with aquatic plants and birds.
Country:

China

Period :

Ming period - Late Jiajing (1522-1566), Longqing (1567-1572) or early Wanli (1573-1620).

Material:

Porcelain

Dimension:

7.48 in. (19.5 cm)

Reference :

B785

Status:

sold
Related works
For similar pieces, see Regina Krahl,  Chinese Ceramics in the Topkapi Saray Museum Istanbul, A Complete Catalogue II, Yuan and Ming Porcelains, Sotheby's, 1986,  pp. 671 and next, mid to late 16th century blue and white, no. 1139 for a very similar decoration, border and form ; no. 1151 for a very similar decoration to the reverse.
See also Exhibition of Ming Blue and White Porcelain, The Drs.A.M. Sengers Collection (S.Marchant & Son, London, November 2001).
For a dish of this form and with a similar later decoration (dated Wan Li), see Exhibition of Chinese Blue and white – Wan Li to K'ang Hsi (S. Marchant & Son, 1980, no. 39).
For a dish with this shape and the same tonality of blue (but a decoration of deers in a garden), see Christie's Londres, European Noble & Private Collections, 30 april 2015, lot 81.