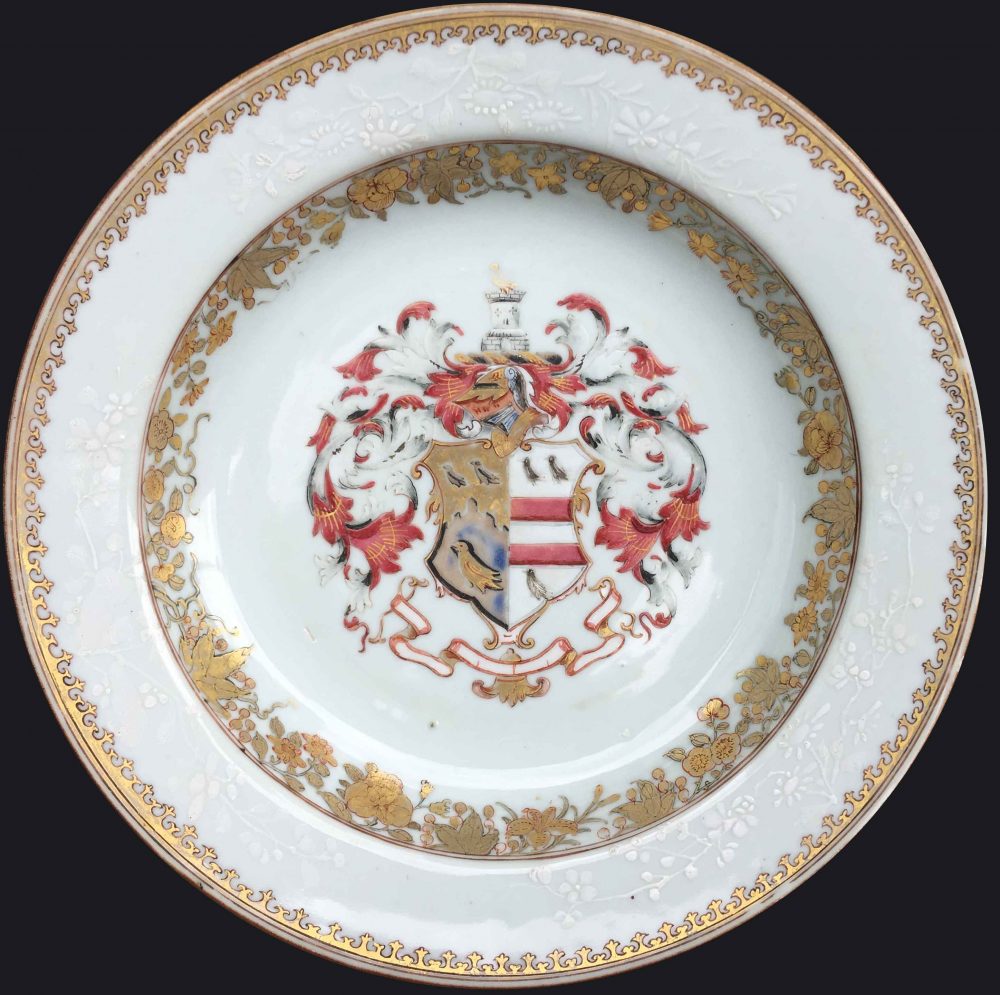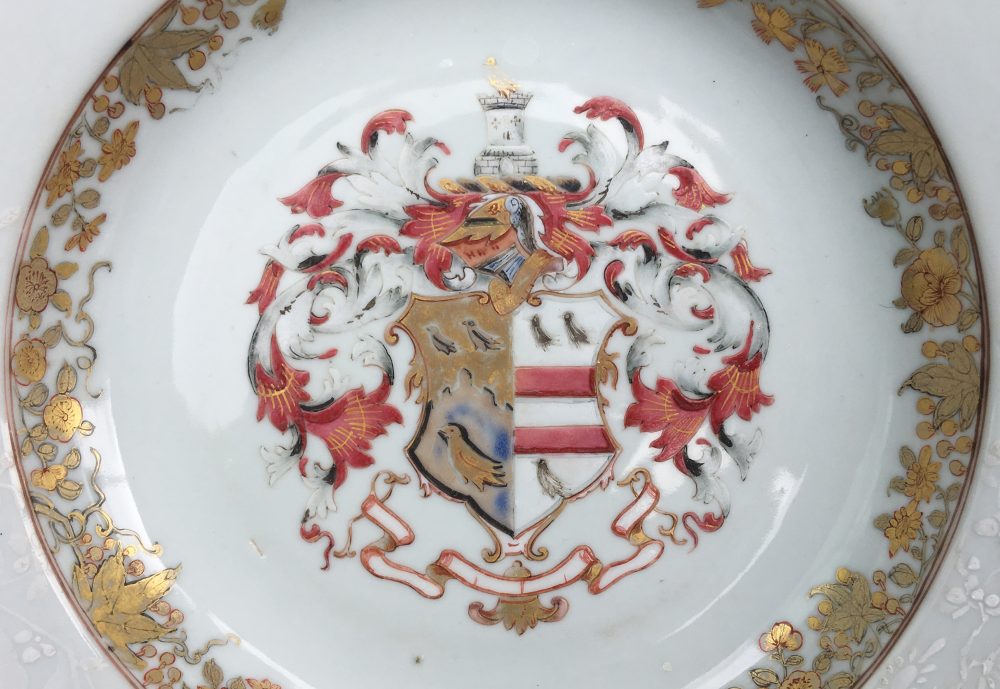 A Chinese armorial plate for the English market. Qianlong period.
Decorated to the center with the arms of Hudson (Hudson and Hodgson), Per chevron embattled or and azure three martlets counterchanged, with the crest of Hudson, on a tower argent a martlets sable. The impaled coat is Warde, Argent two bars gules between three martlets sable. On the rim are painted of vine, foliages in bianco-sopra-bianco, and fers-de-lance.
Country:

China

Period :

Qianlong (1735-1795), circa 1738

Material:

Porcelaine

Dimension:

8.66 in. (23 cm)

Reference :

B479

Status:

sold
Related works
For an identical plate, from a private collection, see David Sanctuary Howard, Chinese Armorial Porcelain, T.I, F3 Vine, p. 268
For a set of plates (circa 1737), with the arms of Colebrooke impaling Hudson, see Christie's London, 1st march 2011, lot 55.
Notice
The family Hudson and Hodgson , originally from County Durham and Northumberland, were widely dispersed in the eighteenth century. Captain Robert Hudson of the Macclesfield was on the Council at Canton in 1724 and later, when captain of the Grafton, was chief of Council at Amoy in 1734. He possibly ordered this service, but whether for himself or a relative is not known.
Charles Graves Hudson, who bore these arms, was a Tangier merchant and director of the South Sea Company, and was probably closely related. He married Catherine, daughter of Henry Palmer of Wanlip, in 1766 and inherited Wanlip in 1775, being created a baronet in 1791. Martha Hudson, whose father bore this coat, married about 1750 David Barclay of Youngsbury in Hertfordshire.