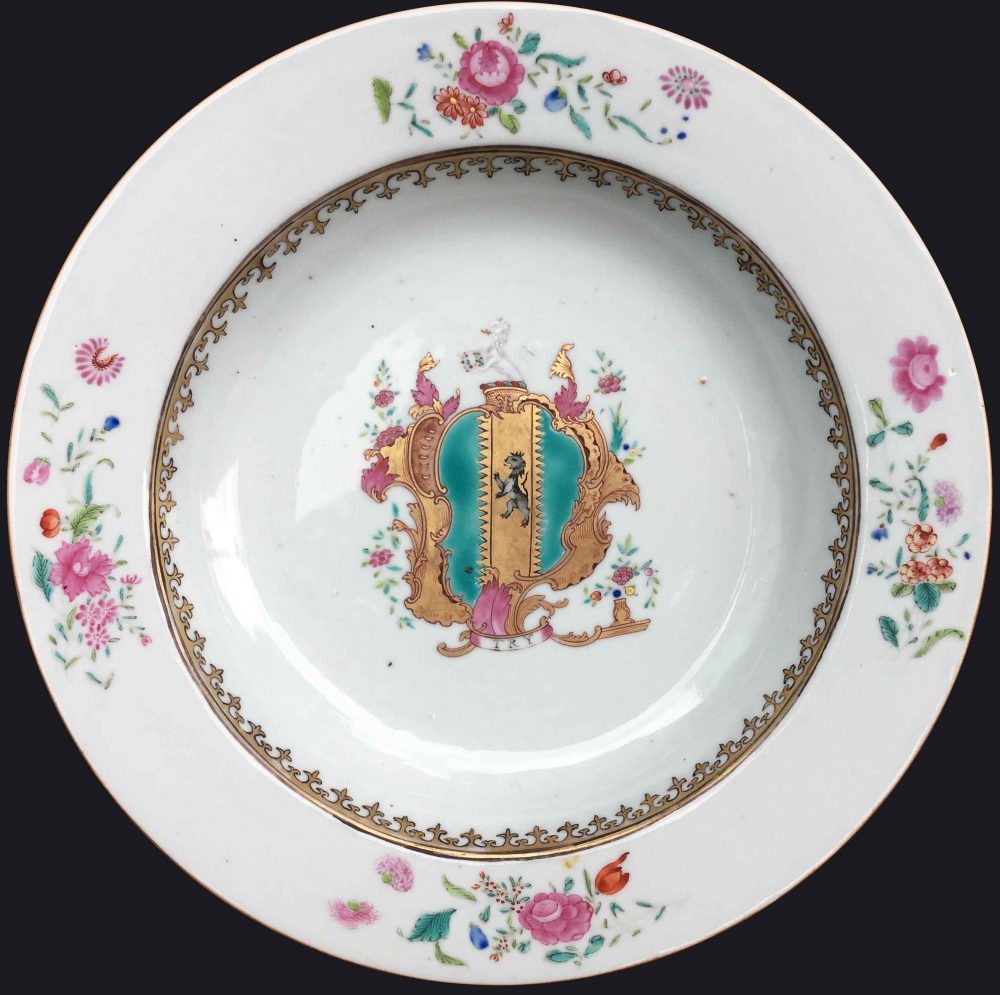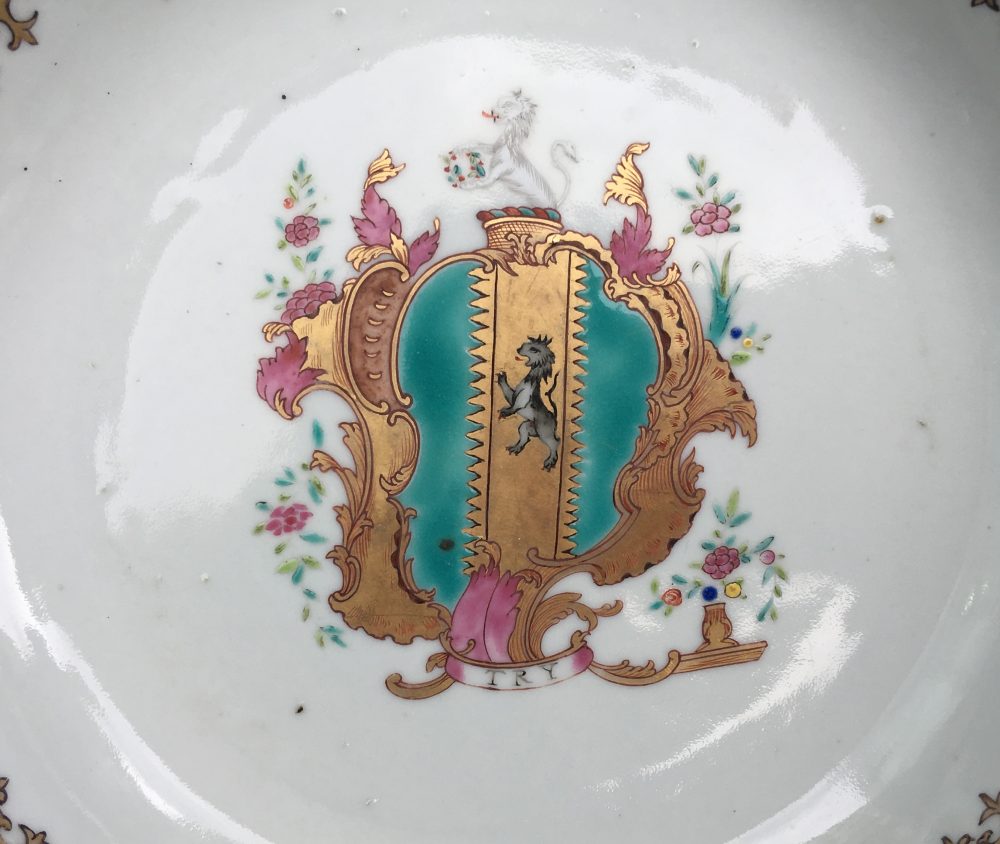 A Chinese armorial plate decorated in the famille rose palette for the English market. Qianlong period.
Decorated in the famille rose palette, to the center with the arms of O'Hara, Vert, on a pale radiant or a lion rampant sable ; crest ; A demi lion rampant ermine, holding in the dexter paw a chaplet of laurel vert, fruited gules ; motto "Try".
Country:

China

Period :

Qianlong (1735-1795), circa 1760

Material:

Porcelain

Dimension:

8.66 in. (23 cm)

Reference :

B480

Status:

sold
Related works
For an identical plate, from the collection of David Sanctuary Howard, see David Sanctuary Howard, Chinese Armorial Porcelain, T.I, P20 Spearhead, p. 491.
Notice
These arms were borne by Sir Charles O'Hara, later created Lord Tyrawley, and Captain John O'Hara served in Spain at the siege of Vigo as his aide-de-camp and was later Town Major of Galway, dying in 1729. Of his three sons, the second was captain Geoffrey O'Hara in the East India Company Naval Service, and it was probably for his that this service was made. His brother  James of Lenaboy, Mayor of Galway in 1747, married in 1744 Elizabeth, daughter of Robert Shaw, and had fourteen children, the eldest, James, being Recorder of Galway for sixty years. Captain Geoffrey O'Hara was master of the East Indiaman Falmouth, at Canton in 1763, but it is possible that the service was ordered on a previous voyage.