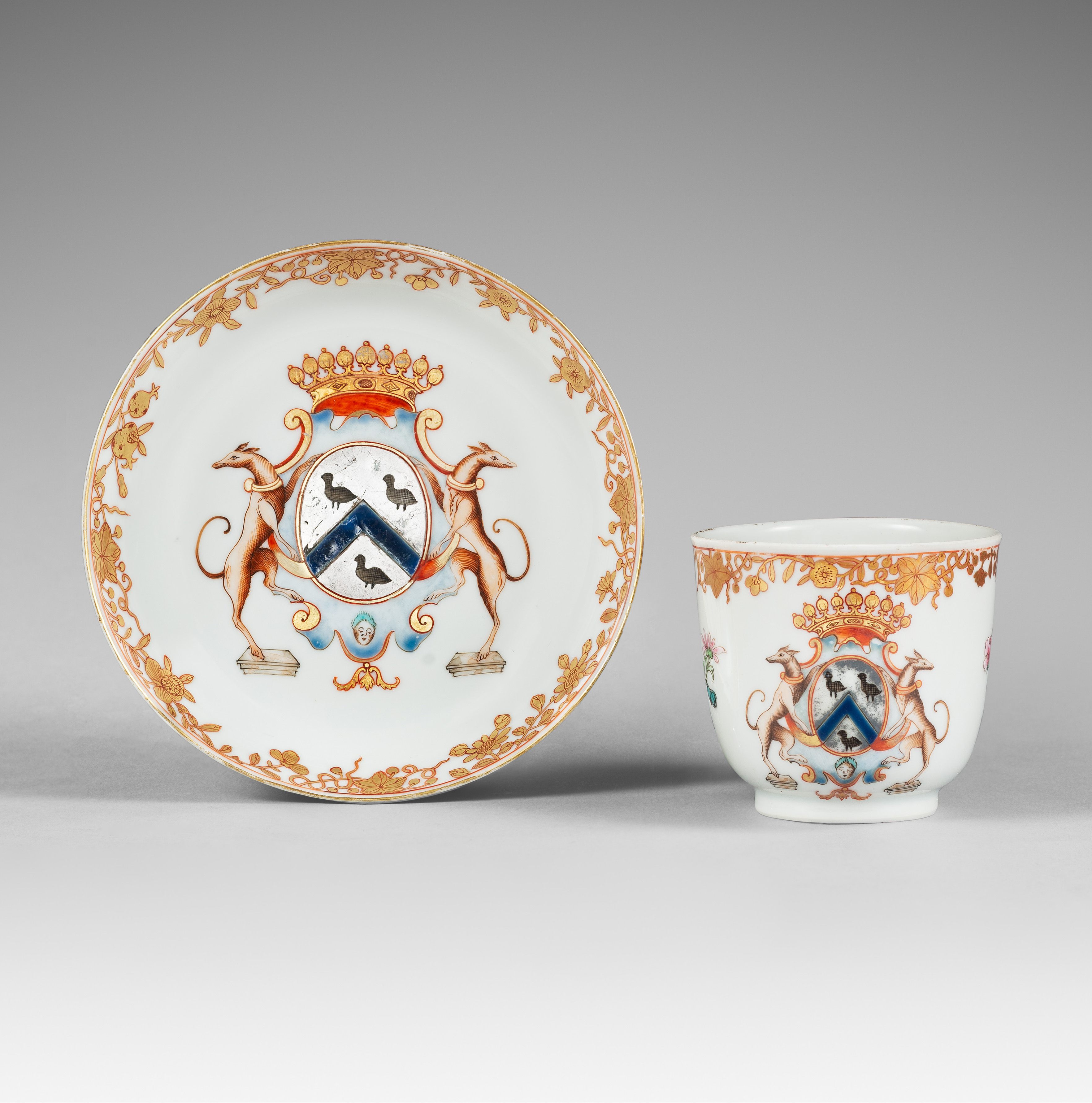 A Chinese cup for the French market (Souchet, secrétaire du roi). Yongzheng
Decorated in the famille rose palette, with the coat of arms of Octavien Souchet d'Alvimart, Argent, a chevron azure between three martlets sable, supported by two greyhounds collared gules.
Country:

China

Period :

Yongzheng (1723-1735)

Material:

Porcelain

Dimension:

4.72 in. (12 cm)

Reference :

D654

Price:

upon request

Status:

available
Notice
This service should have been ordered by Octavien Souchet and not his son, François Octavien Souchet d'Alvimart, as stated by Antoine Lebel in Les armoiries françaises et suisses sur la porcelain de Chine au XVIIIe siècle, 2009, p.220
The style of the coat-of-arms with the grotesque under the coat-of-arms, the very thin porcelain and its quality are not congruent with the 1750's.
Octavien Souchet was born in Paris in 1668 and died in the same city in 1751. Baptized in Saint-Eustache, he became écuyer and seigneur des Forts en Beausse et de Bisseaux, he was secrétaire du roi.
He married Marguerite Houllier in Troyes in 1695. From this union were born François-Octavien and Marie Marguerite, who married in 1719 Prudent Joseph de Villiers de la Berge.