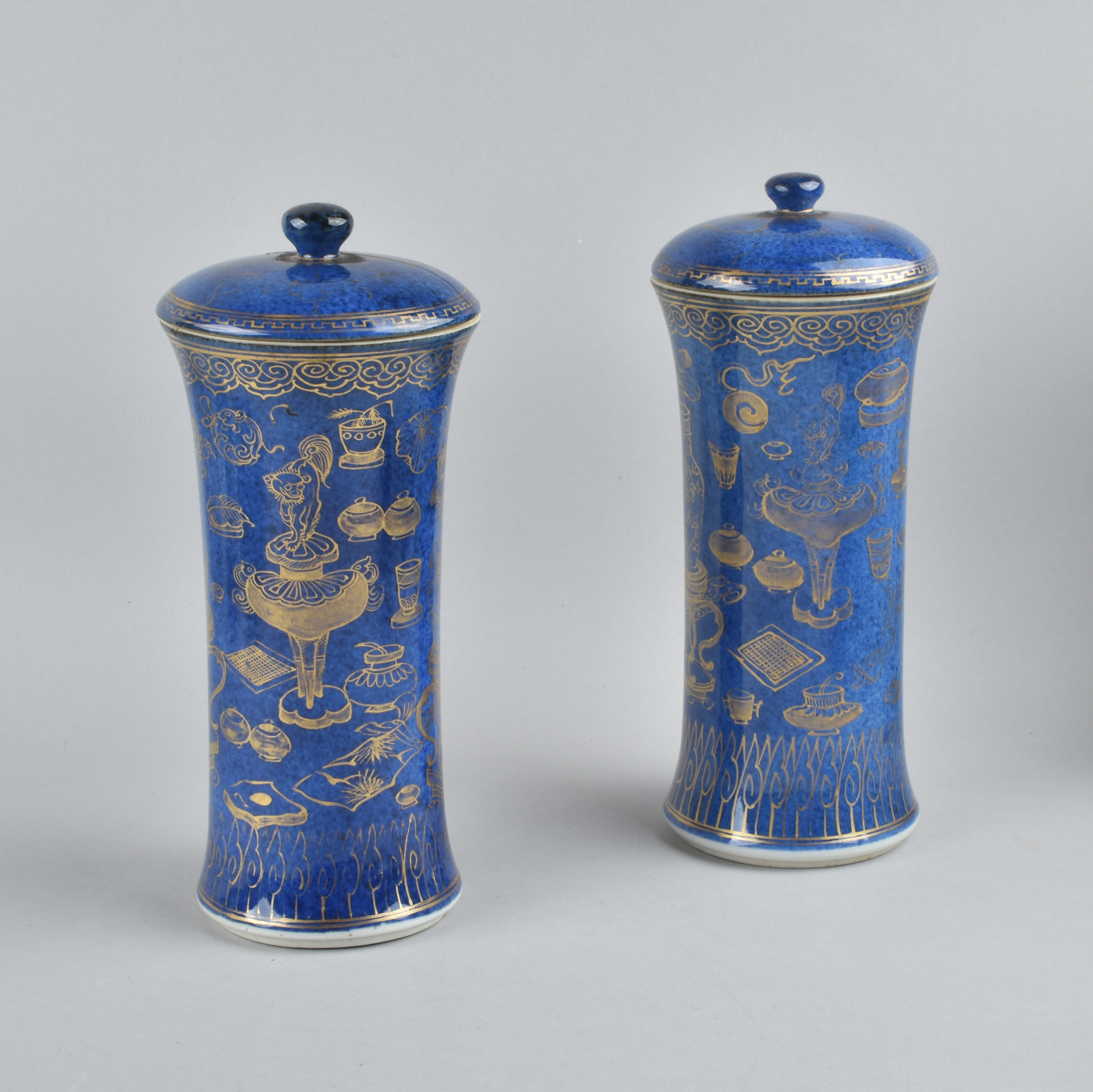 Unusual pair of Chinese powder blue beaker covered vases. Kangxi
Of beaker form, and covered, decorated with a powder blue ground and with a gilt decoration with The Hundred Antiques design (Bai gu) as ruyi, flowering vase, incense burner, flaming pearl (…).
Country:

China

Period :

Kangxi (1662-1722)

Material:

Porcelain

Dimension:

8.07 in. (20,5 cm)

Reference :

D760

Status:

sold
Related works
About this shape, and a discussion of a similar beaker vases of the same size, see Pr. Dr. Christiaan Jörg, Chinese Ceramics in the Collection of the Rijksmuseum: The Ming and Qing Dynasties, Philip Wilson, 1997, plate 284, page 257.
Severals pattern in underglaze blue are known, but this powder blue ground associated with this form looks rare.
Notice
The Hundred Antiques (Bai gu) is a miscellaneous or general collection of emblematic forms comprising the Eight Treasures, the Four Treasures, the symbols of Four Fine Arts (music, chess, calligraphy, and painting) together with numerous conventional representations of sacrificial vessels, flowers, animals.