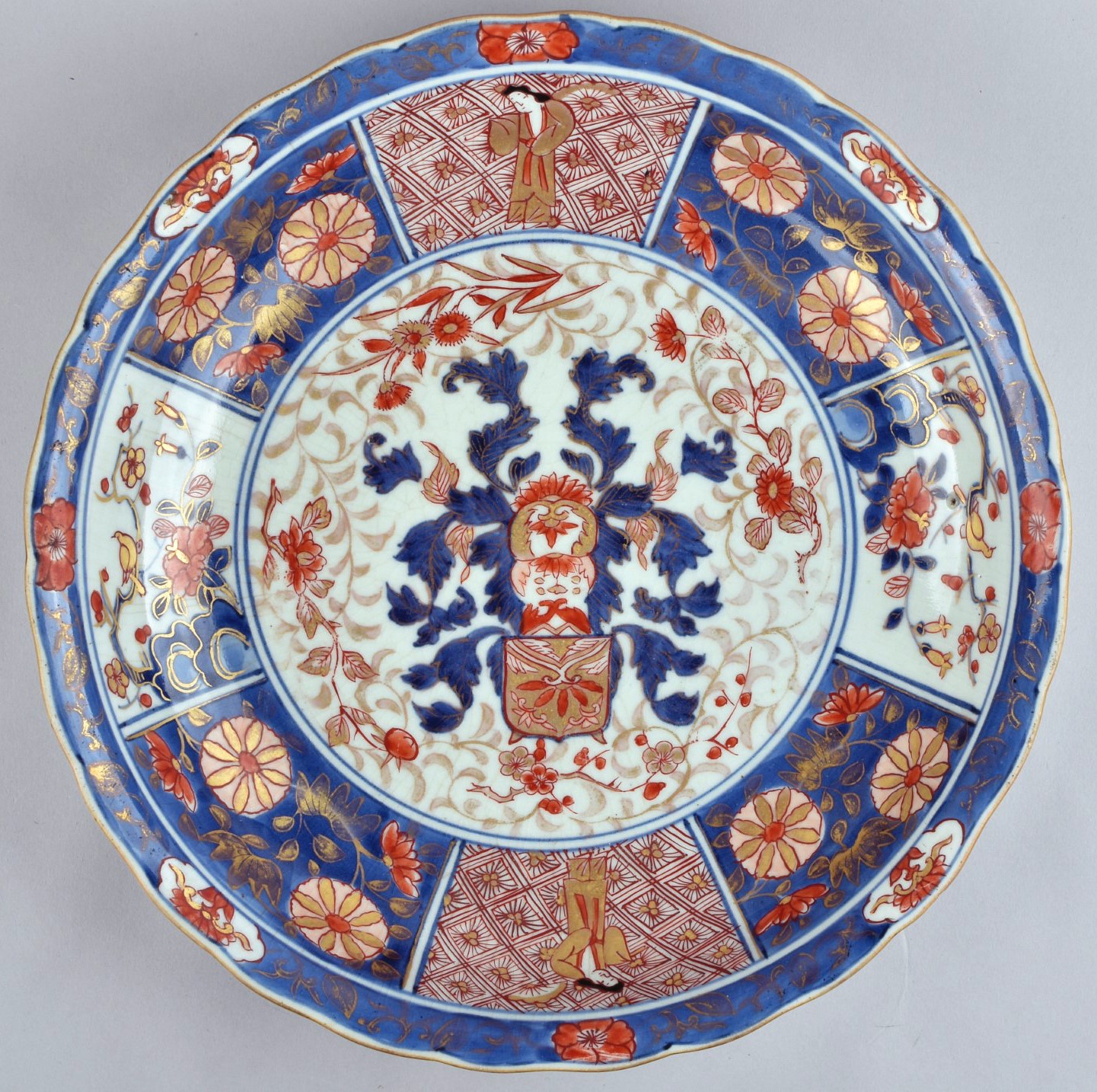 An unusual and large armorial Japanese armorial charger. Arita, Edo, circa 1700
The charger has a curved border with a slightly everted rim. It is painted in underglaze cobalt blue, iron red, with gilt highlights and a few touches of black. The center of the charger is decorated with a large circular medallion and a heraldic shield enclosed by baroque leaves. On the rim are eight cartouches, with naturalistic floral compositions (including two with a lady).
Country:

Japan (probably for the Dutch market)

Period :

Edo, circa 1700

Material:

Porcelain

Dimension:

13,2 in. (33,5 cm)

Reference :

D847

Status:

sold
Related works
Two identical dishes are in the collections of the Museo degli Argenti (Firenze) and published in Dalle Indie orientalist all corte di Toscana – Collezioni di arte cinese e giapponese a Palazzo Pitti, p. 237, no. 169.
A Japanese charger with a different coat of arms, from the Gerry Collection is on the Metropolitan Museum of NYC).
A dish, with the coat of arms of the Van Buren family is in the Groninger Museum.