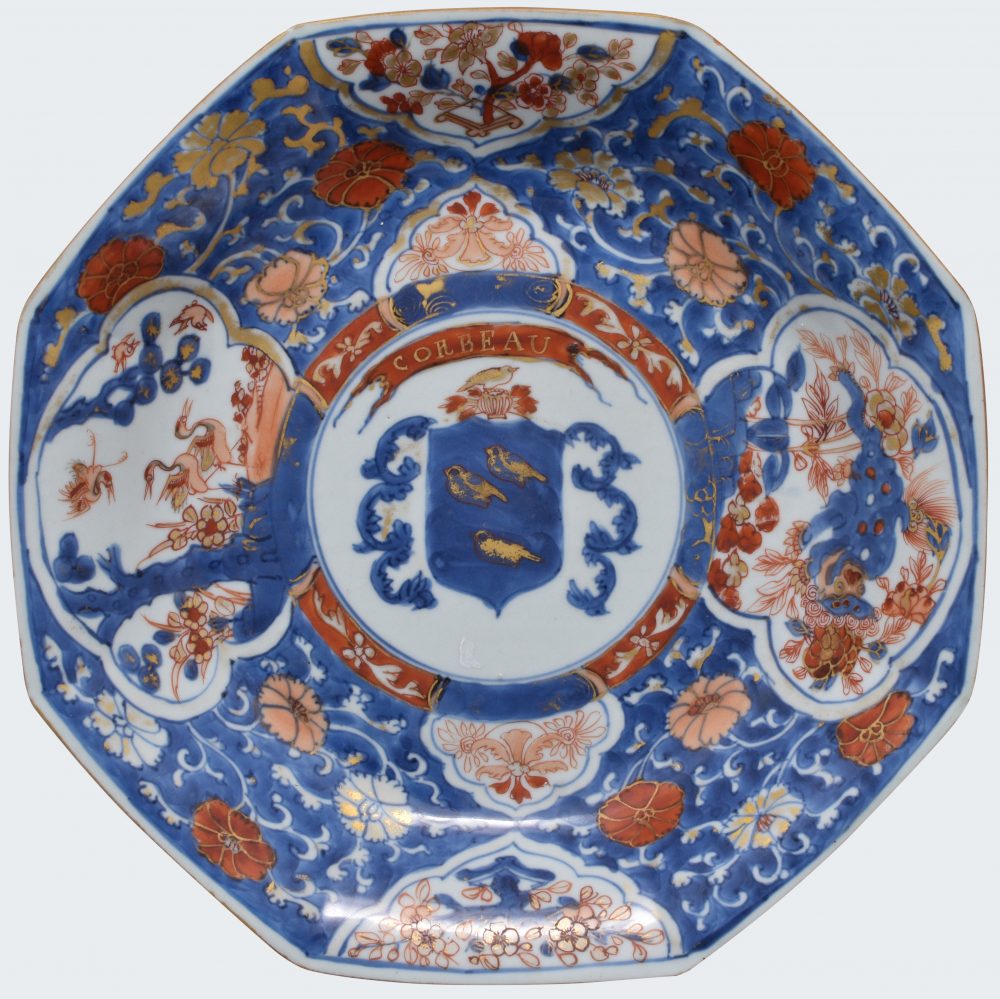 An early & large Chinese armorial dish for the European market (Corbeau). Kangxi period (ca. 1710)
The octagonal dish decorated with a central roundel depicting a coat-of-arms below a scroll inscribed CORBEAU, surrounded by shaped panels enclosing plants, a Buddhistic lion and a group of cranes, reserved on a washed-blue ground with meandering camellia.
Country:

Chine

Period :

Kangxi (1662-1722), ca. 1710

Material:

Porcelain

Dimension:

11.41 in. (29 cm)

Reference :

C323

Status:

sold
Provenance
From a private French Collection
Related works
For an identical (smaller) dish, see David S. Howard, The Choice of the Private Trader , The Private Market in Chinese Export Porcelain illustrated from the Hodroff Collection, p. 47, no. 15.
This dish is presently in the collection of the Minneapolis Institut of Art (USA, inventory number 2005.159.17, Gift of Leo and Doris Hodroff).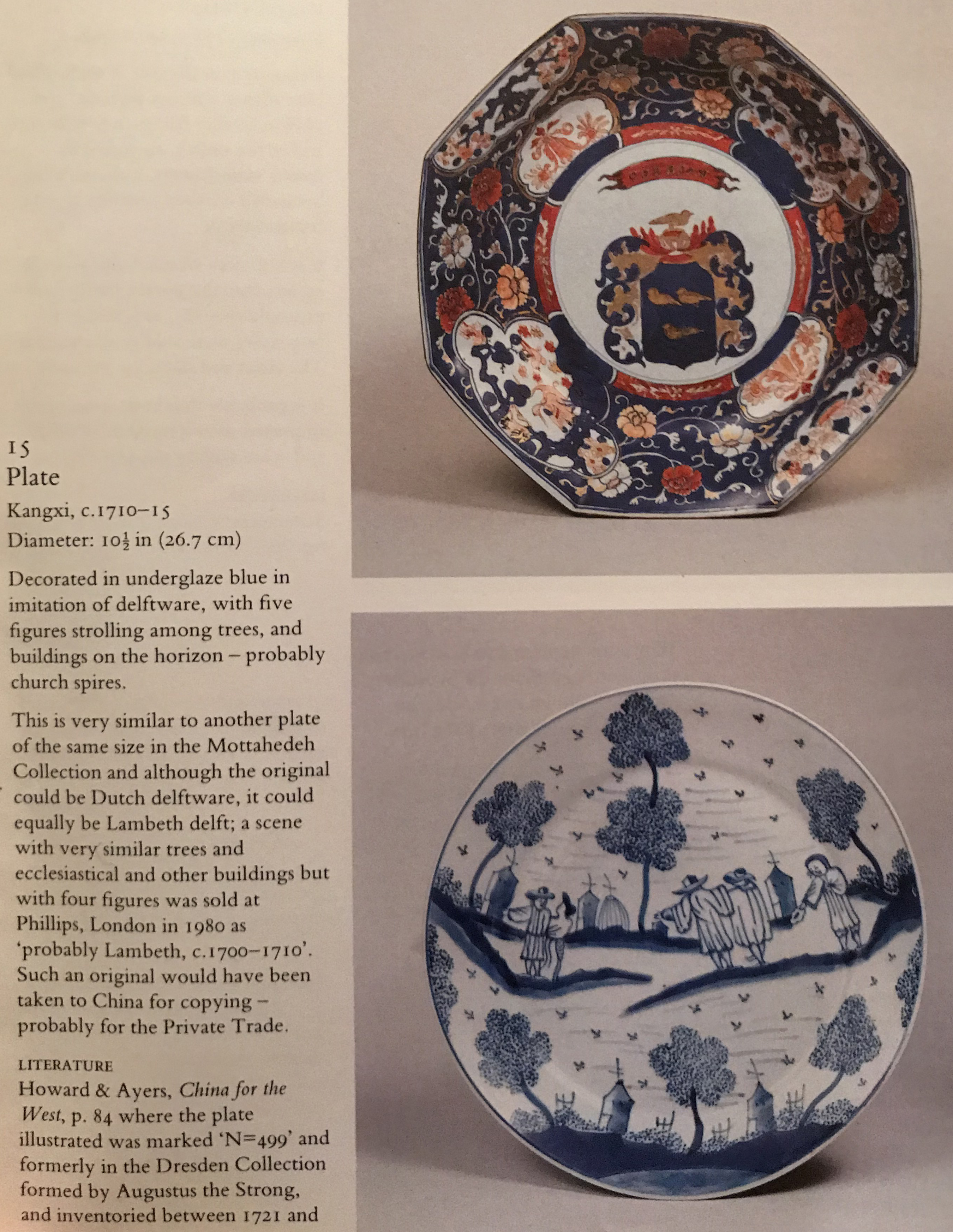 Another dish was in the Mottahedeh Collection (Sotheby's NYC, Important Chinese Export Porcelain from the Mottahedeh Collection, 30 january 1985, lot 70) and published by Howard & Ayers in China for the West (T.I, p. 141, no. 121).
Two dishes were sold at Christie's NYC, The Benjamin F. Edward III Collection of Chinese Porcelain, 22 january 2002, lot 178 (sold 3.200 USD) and Christie's NYC, The Benjamin F. Edward III Collection of Chinese Export Porcelain, 20 january 2004, lot 220 (sold 2.030 USD).
Another examples, Christie's NYC, Chinese Export Art, 24 january 2005, lot 118 (sold 4.560 USD), or Christie's London, 23 october 1978, lot 213 & 214.
Notice
This seems to be from a group made for the Corbel or Corbet family of France, all of whom had arms with three crows (corbeau meaning crow in French). This service may have been made for the French families of Corbeau (de), of the Forez district, Corbel of Brittany, or Corbet of Normandy.
The service may also have been made for a Dutch family. A similar group is known inscribed PAMEN for the Dutch family.The border design closely follows its Japanese original, which was also copied at the Meissen Factory near Dresden.