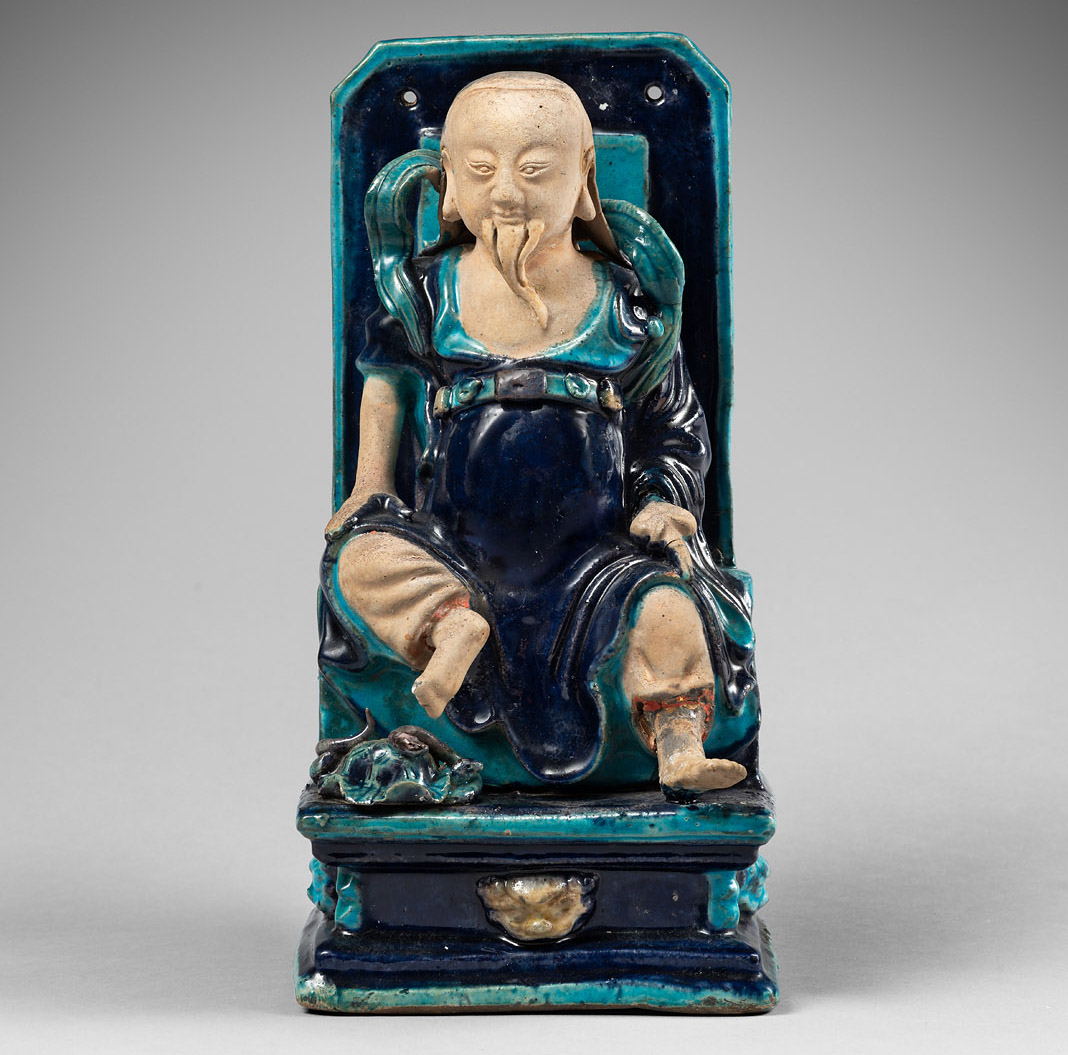 An aubergine and turquoise-glazed figure of Zhenwu
A figure representing Zhenwu, sitting upright, his left leg sticking forward, resting on the heel, his right leg raised and bent, in a relaxed manner, his left hand in a warning gesture on his left knee, his right hand raised in blessing and protection.
Country:

China

Period :

Ming dynasty (1368-1644)

Material:

Terra cotta

Dimension:

10.23 in. (26 cm)

Reference :

D315

Status:

sold
Related works
The RA collection has a figure of Zhenwu sitting in a similar way and published by Jorge Welsh in The RA Collection of Chinese Ceramics: A Collector's Vision, 2011, p. 238, no. 97.
Notice
The figure represents the Daoist god Zhenwu, the Perfect Warrior. During the Han dynasty he was known as Xuanwu and is symbolized by a turtle accompanied by a snake. The turtle not only symbolized strength, resistance and longevity, but represents the North. The snake is probably a reminder of the ancient myth related to the turtle, as it was believed that all turtles were female and had to couple with snakes to reproduce.
Photography : Jérémie Beylard / Agence PHAR