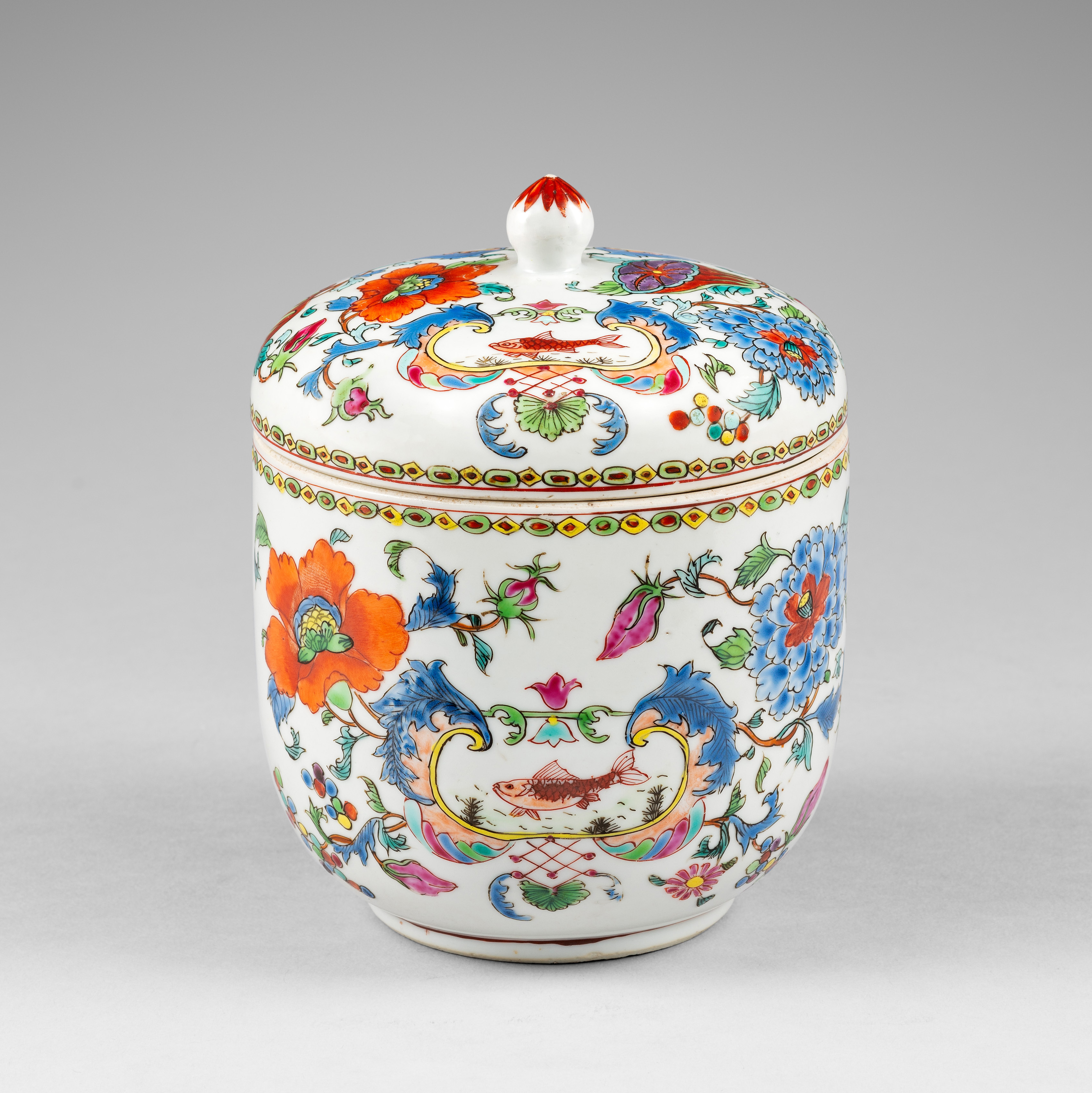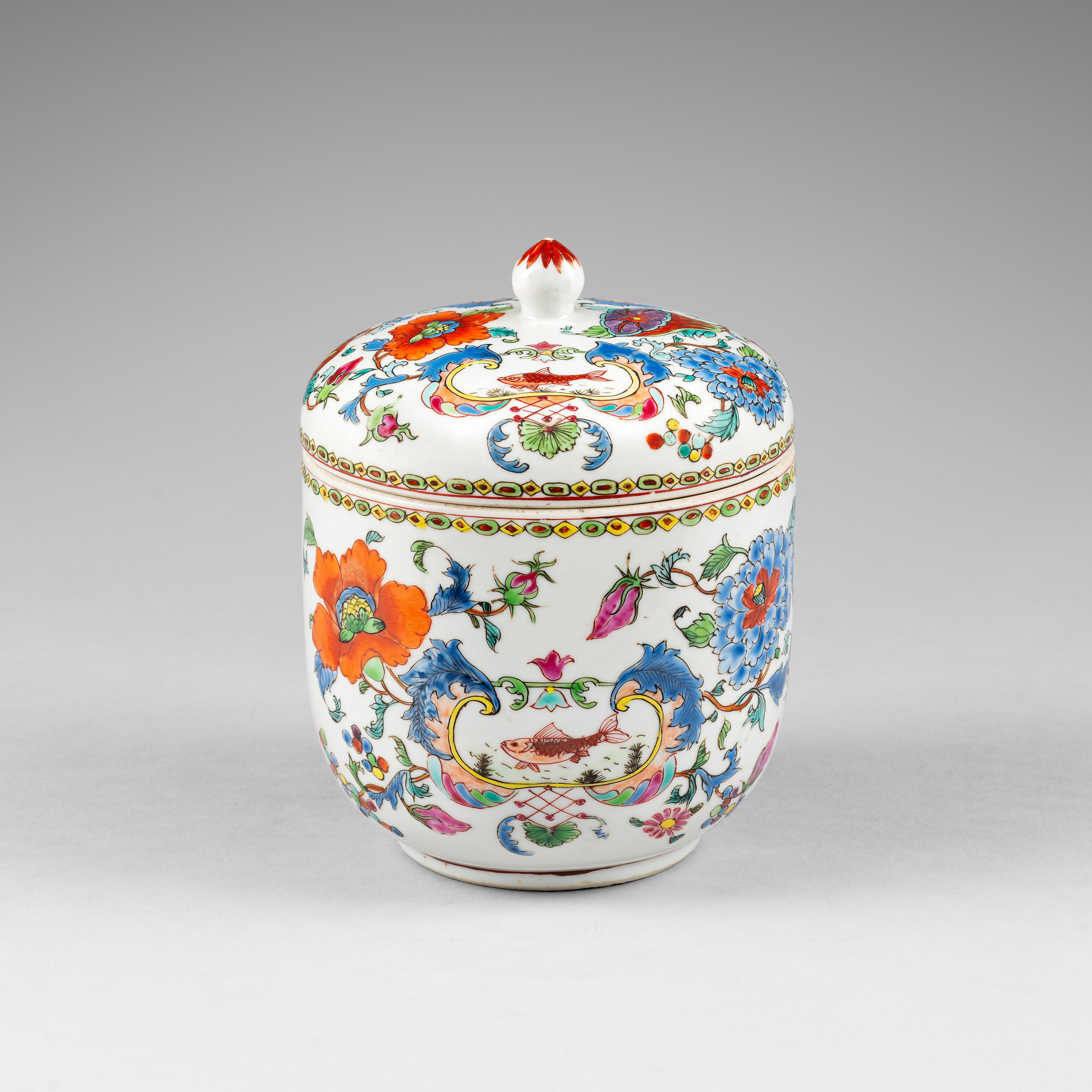 A very fine famille rose "Madame de Pompadour" sugar pot. Yongzheng / Qianlong
Enameled with two eagles and two fish within feathery foliage below lotus seed pods, lychee, peony and other fruiting and flowering stems.
Country:

China

Period :

Yongzheng (1723-1735)/ Qianlong (1736-1795)

Material:

Porcelaine

Dimension:

4.92 in. (12,5 cm diam.)

Reference :

D606

Status:

sold
Provenance
Marchant (London)
Related works
Pieces with this decoration are in the collections of French museums as for example the Musée Guimet (Paris), the Musée Grobet-Labadié (Marseille), the Musée de Saint-Omer, the Musée des Arts Décoratifs (Paris) or the Musée des Arts décoratifs et du Design (Bordeaux).
Notice
Traditional attribution for this service, with its many elaborately shaped pieces, has been Madame de Pompadour (1721-64), based on the fish vignettes (relating to her maiden name of Poisson) and the eagle vignettes (representing King Louis XV). But, though certainly a French market pattern, it seems unlikely Madame de Pompadour would have highlighted her humble origins in this way.