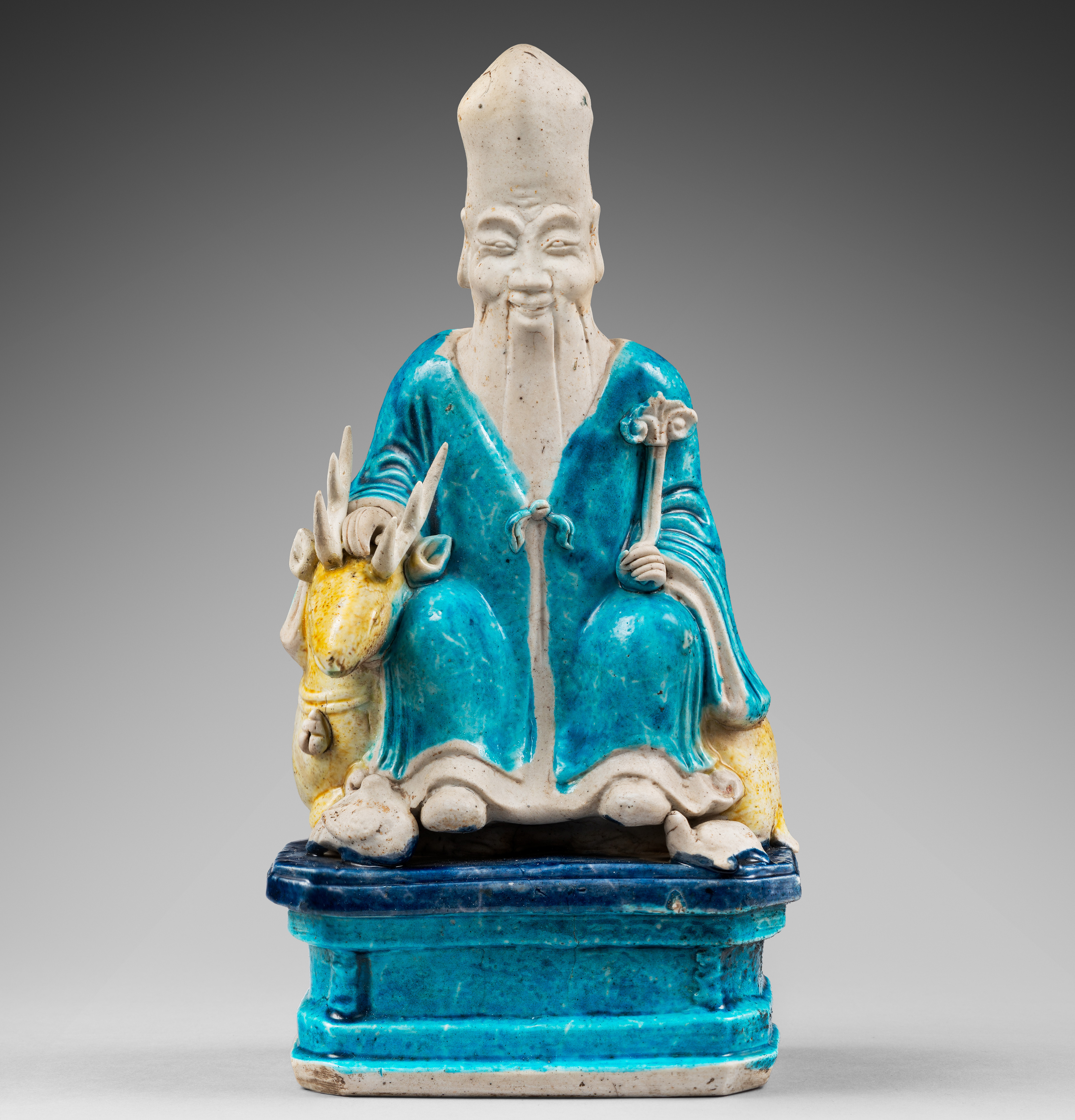 A turquoise figure of Shoulao. Ming dynasty
A turquoise, yellow-ocre and purple-glazed figure of Shoulao, the Daoist god of Longevity, seated on a deer, at his feet a tortoise. The head and hands in biscuit, the underside of the base is unglazed.
Country:

China

Period :

Ming dynasty (1368-1644)

Material:

Porcelain

Dimension:

10,82 in. (27,5 cm)

Reference :

D697

Status:

sold
Provenance
The collection of Baron & Barones V.
Related works
A similar figure was published by Regina Krahl in Chinese Ceramics: The Anthony de Rothschild Collection, 1996, p. 168, no. 93.
Notice
Shoulao's most recognizable attribute is his elongated bald cranium, which symbolizes wisdom and long life. Along with Fuxing (god of happiness and good fortune) and Luxing (god of wealth), Shoulao was frequently portrayed in paintings and on ceramic vessels beginning with the Ming dynasty (1368–1644) in China, during which time three-dimensional ceramic depictions of him began to appear as well. Traditional attributes of Shoulao, include a deer, a crane, and a peach, all symbolizing long life or immortality.
Photography : Jérémie Beylard / Agence PHAR