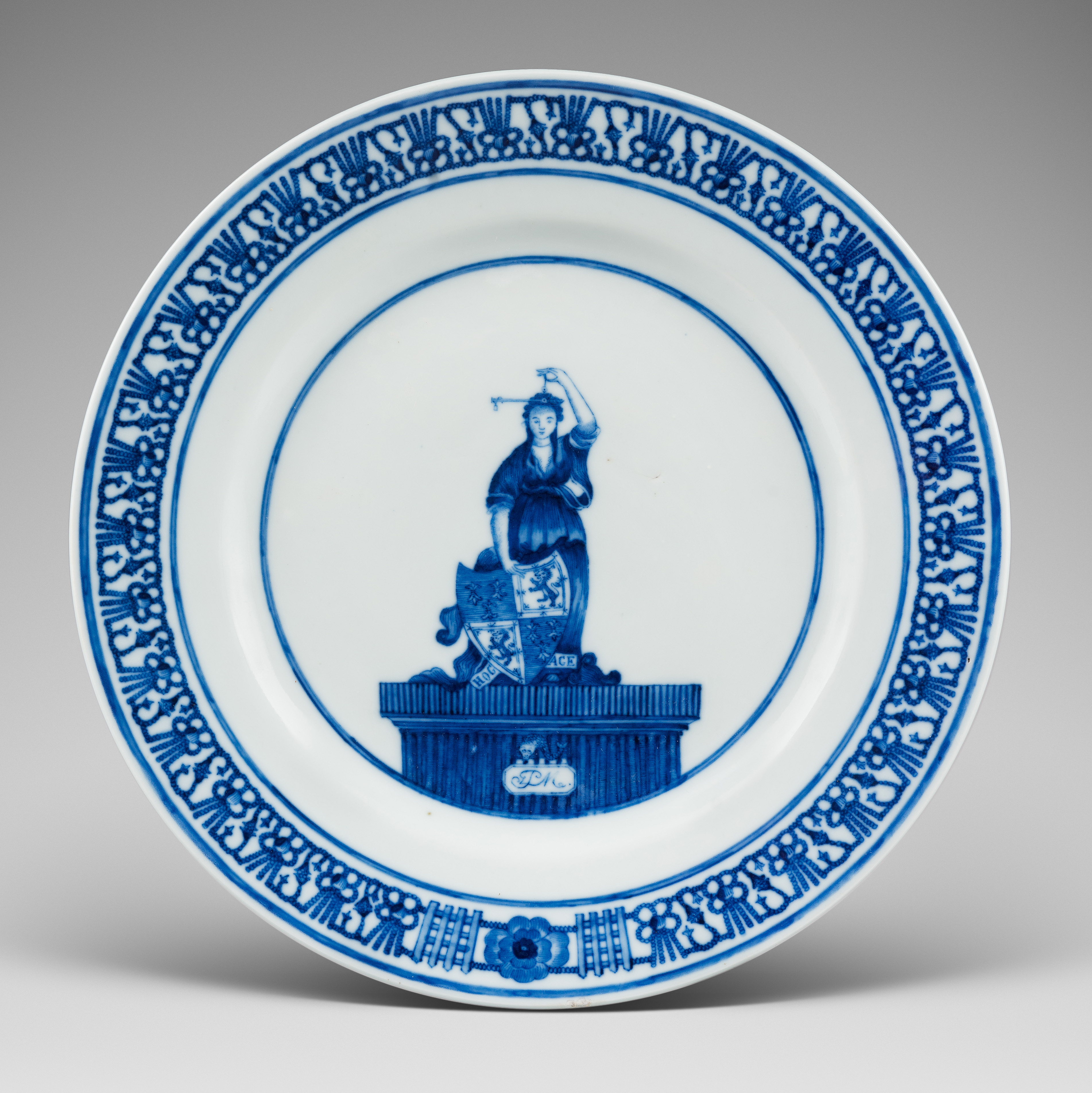 A rare blue and white armorial plate for the Irish market. Qianlong
Centrally painted, with the coat of arms of Metge, Argent three fleur-de-lis proper, two and one, quartering Lyon, Argent a lion rampant azure within a double tressure flory counter flory (this is for the Lyon – Bowes-Lyon – family, Earls of Strathmore), with the figure of Justice, standing on a column inscribed with the initias PM and with the motto Hoc Ace, the border with a jewelled chain of office. The arms are those of Metge quartering Lyon.
Country:

China

Period :

Qianlong period (1736-1795), ca. 1785

Material:

Porcelain

Dimension:

9.84 in. (25 cm)

Reference :

D666

Status:

sold
Provenance
Bonham's, Chinese & other Asian Works of Art, 9 may 2011, lot 473
An important collector, London
Related works
See D.S. Howard, Chinese Armorial Porcelain, vol.II,  p.604 where the service is identified as that made for Peter Metge of Athlumney, Baron of the Irish Exchequer.
At his death, his estate passed to his brother John Metge, MP for Dundalk.
For a dish of the same service, see Howard and Ayers, China for the West, Sotheby Parke Bernett, 1978, p. 432.
Another plate is in the collection of the British Museum, (inventory no.19542-231).
Notice
Photography : Jérémie Beylard / Agence PHAR