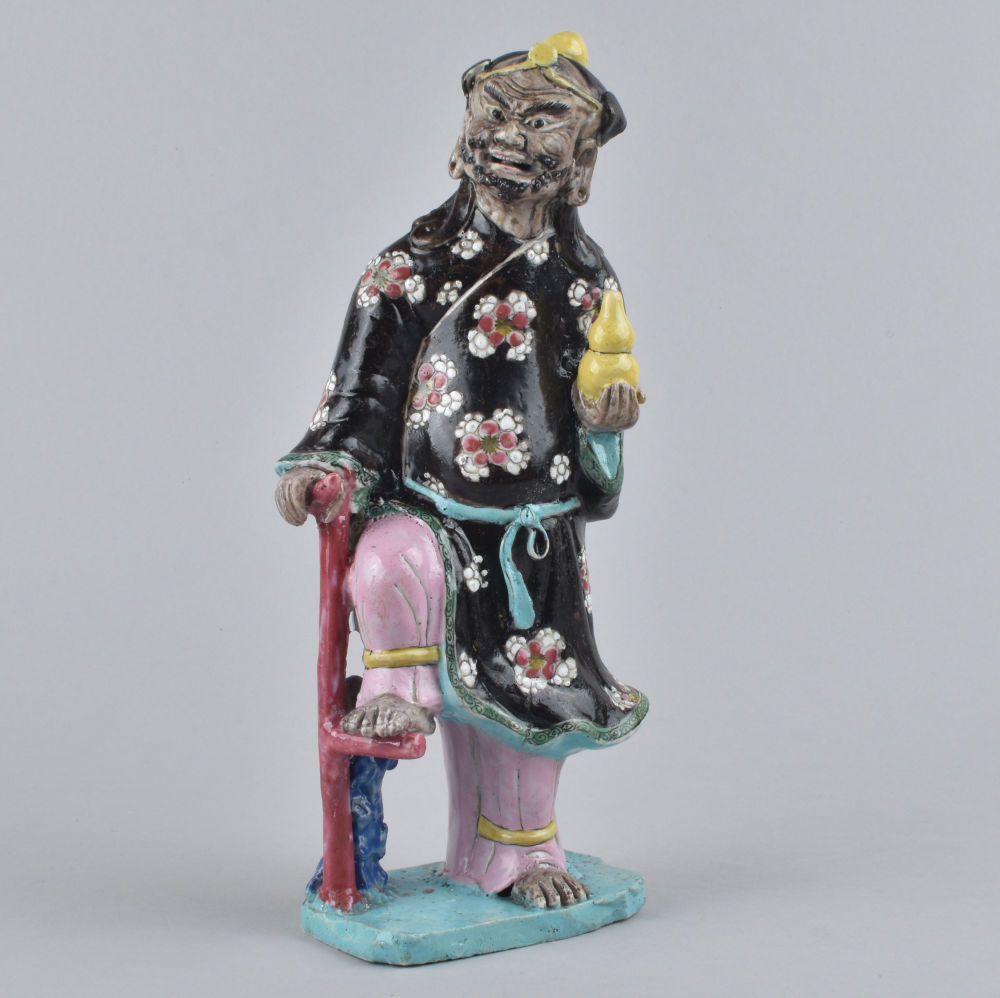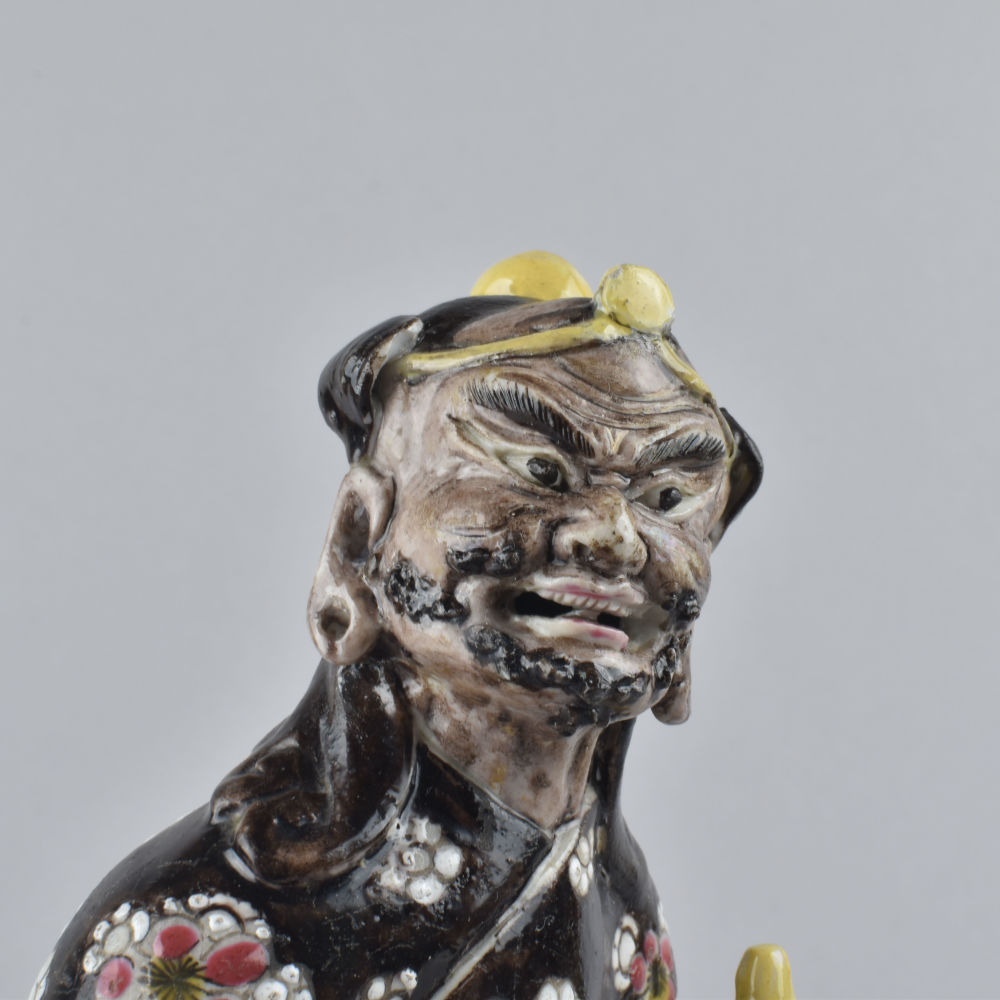 A polychrome figure of the Daoist immortal Li Tieguai. Qianlong
This sculpture depicts the standing figure of the Daoist Immortal Li Tieguai, decorated in famille rose and famille noire enamels. He is wearing an open black robe. His pink trousers have a contrasting yellow border, bare feet showing. The right foot is placed on his pink crutch and in his left hand he holds small yellow gourd. His head is covered in a transparent glaze. He is wearing a thin yellow headband.
Country:

China

Period :

Qianlong (1735-1795)

Material:

Porcelain

Dimension:

9.44 in. (24 cm)

Reference :

D294

Status:

sold
Related works
Li Tieguai (or Iron crutch Li), can be easily identified by his distinctively ragged appearance, leaning on a crutch and holding a gourd (hulu), containing the elixir of immortality. His legend tells that the handsome young Li, went into a trance so his spirit could visit Laozi in the land of the immortals (penglai). His servant was instructed to keep vigil over his body for seven days. On being summoned to his sick mother on day six, assuming his master would not return, the servant cremated the body. When master Li's soul returned on the seventh day, he found his own body gone, so entered the body of a nearby lame beggar. To help him in his misfortune, Laozi gifted him a gold headband and an iron crutch. Li is still a Chinese folk hero and the exemplification of passion and mercy, always helping the sick and unfortunate.
The Eight Immortals (Baixian), are a group of popular Daoist deities comprising seven male and one female figure, distinguishable by their appearance and emblematic objects they carry. Serving as role models for humanity, they now use their acquired magic powers to mediate with the gods.
The Asian Art Museum, San Francisco has a Blanc de Chine version of Li Tieguai (B60P25) and the Victoria & Albert Museum, London, has a smaller one in similar colours (acc.nr. FE.27B-1978). The Hodroff Collection at Winterthur, has a later complete set of Immortals (103.2775.112.1-9).