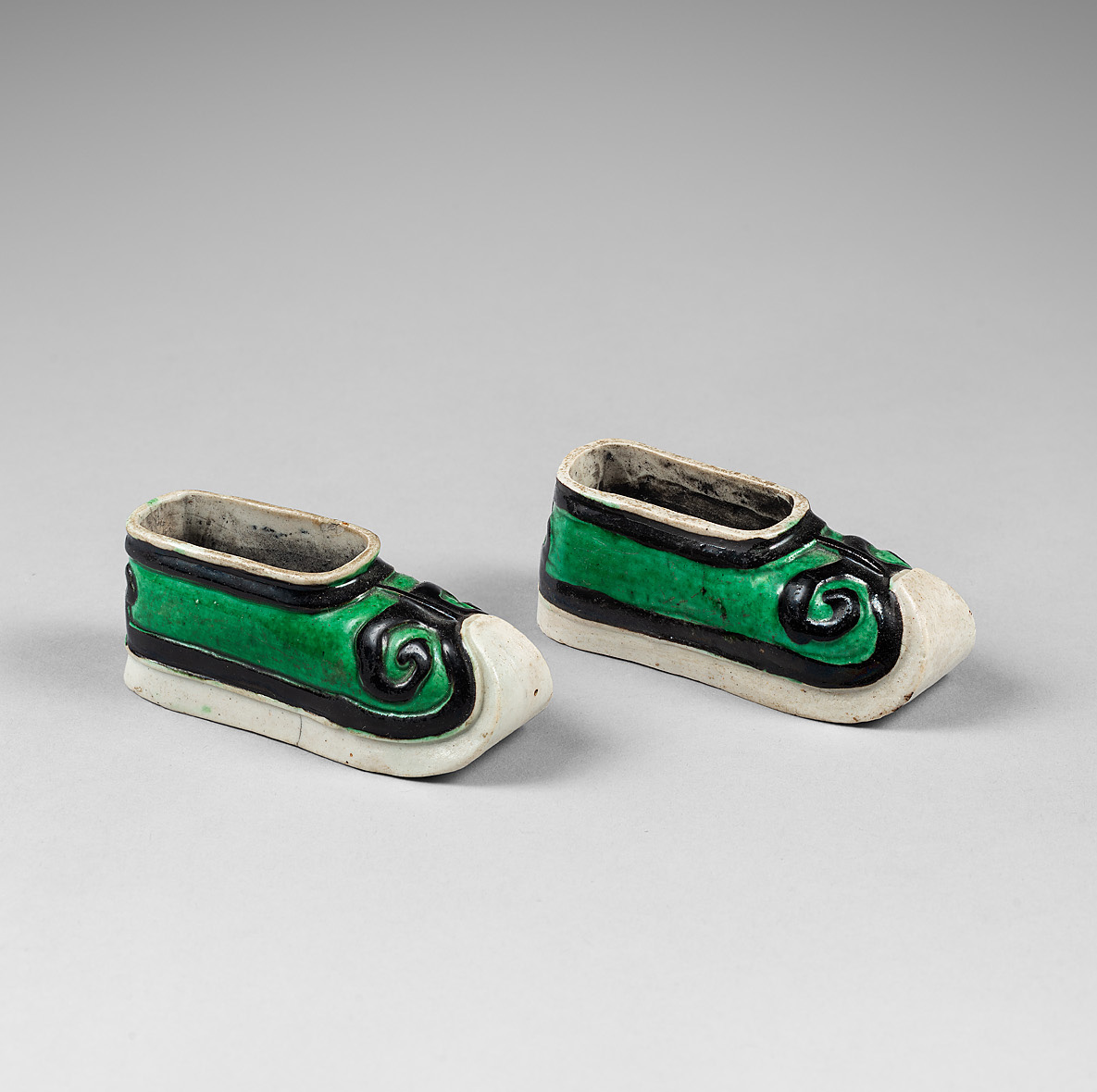 A pair of Chinese brush washers decorated with famille verte enamels on the biscuit. Kangxi period
In the form of small, white-soled shoe; glazed in green, with raised detailing in brown. The shoes has traces of black staining in the unglazed interiors, indicating it was used for rinsing inky brushes. Those charming objects were not merely functional items, but also conversation pieces with symbolic meanings.
Country:

China

Period :

Kangxi (166-1722)

Material:

Porcelain (biscuit)

Dimension:

3.93 in. (10 cm)

Reference :

D906

Status:

sold
Related works
An identical brush washer is published by Michel Beurdeley and Guy Raindre in La Porcelaine des Qing – 'Famille verte' et 'Famille rose' 1644 – 1912, p. 83, no. 115.
Picture : Jérémie Beylard / Agence PHAR
Notice
Often depicted in Chinese art, the shoe (xie), is a symbol for wealth, as it is similar in shape to an ingot. The Chinese scholar's studio and the objects in it, were therefore an important reflection of erudition, contemplation, good governance and ultimately power.