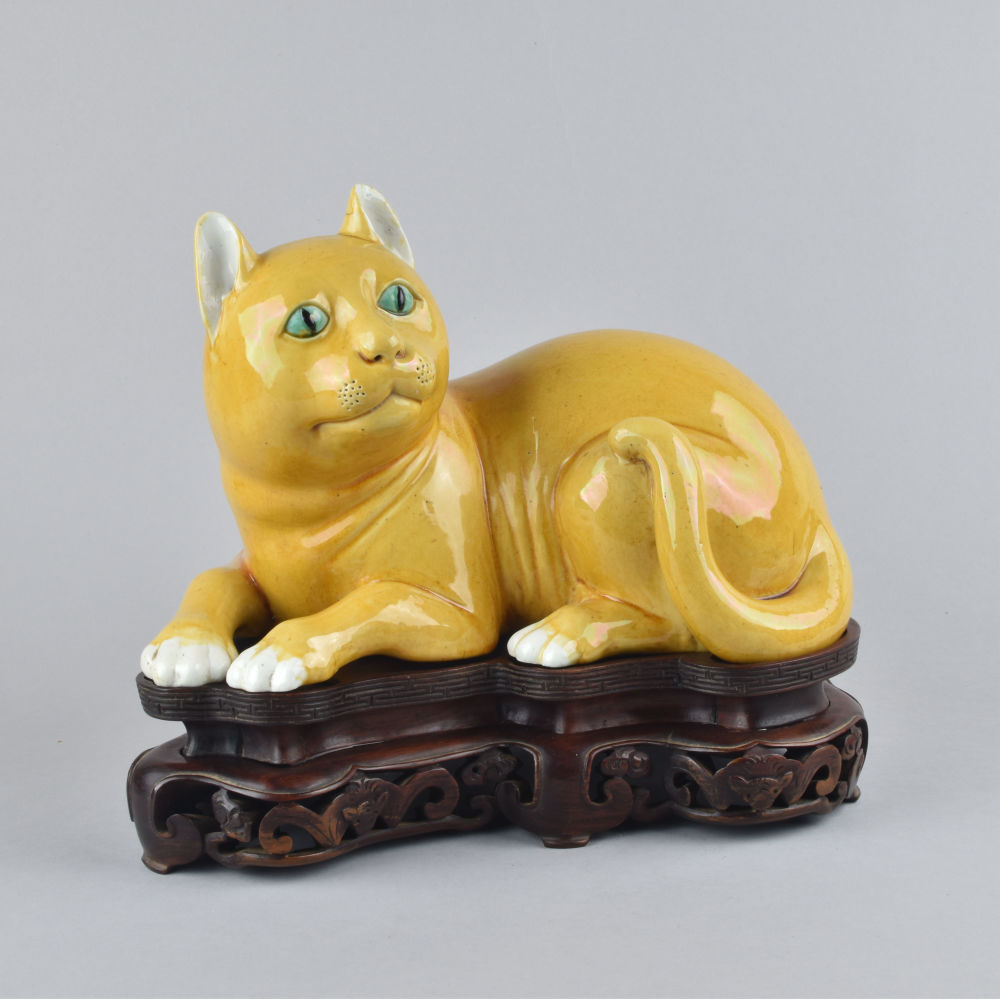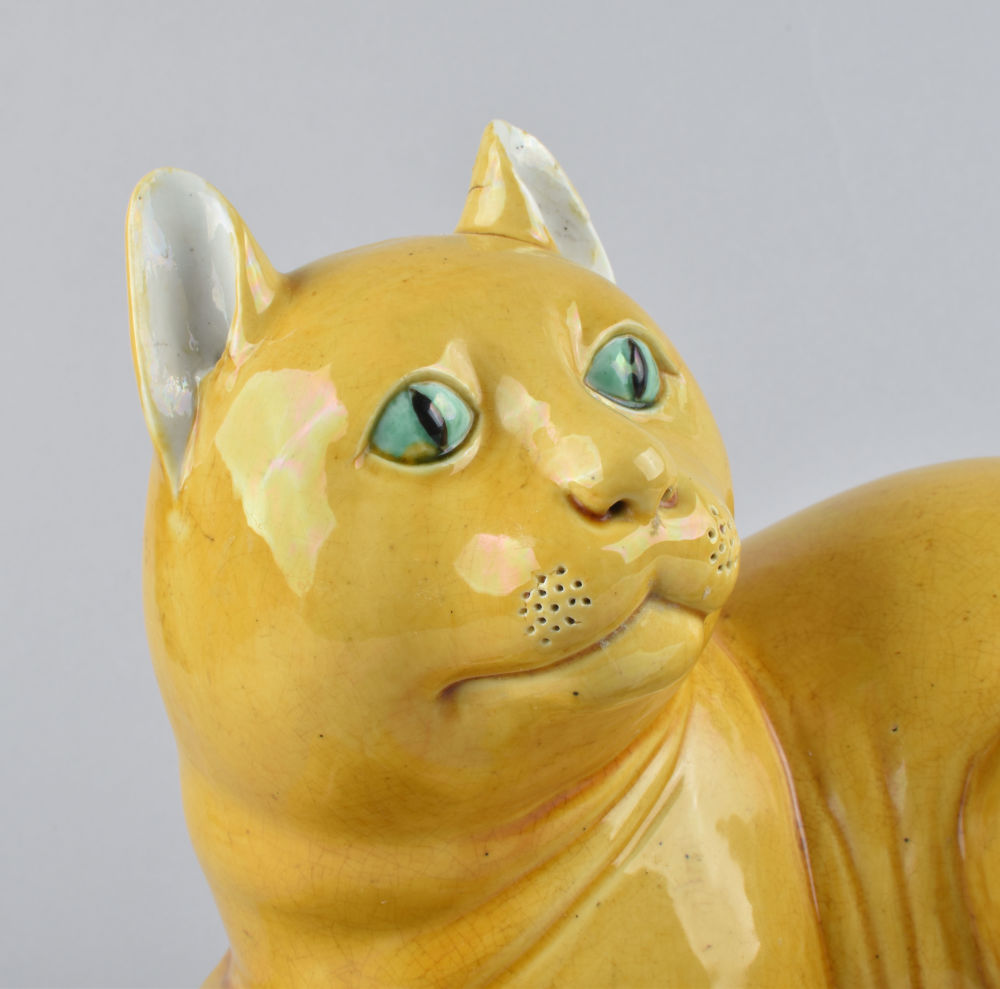 A large Chinese yellow-glazed cat. 19th c.
A porcelain model of a recumbent cat with yellow glaze over most of the body, the paws and ears left white, the eyes in green and black.
Country:

China

Period :

19th c.

Material:

Porcelain

Dimension:

11.41 in. / 7.87 in. (29 cm / 20 cm)

Reference :

D207

Status:

sold
Related works
An identical cat, from the collection of James E. Sowell was published by Michael Cohen and William Motley in Mandarin and Menagerie – Chinese and Japanese Export Ceramic Figures, p. 158, no. 10.5. This cat was acquired at Sotheby's London, July 2005, and sold at Christie's NYC, Chinese Export Art, 21 January 2016, no. 92.
Notice
This is a fine example of nineteenth-century porcelain. The pose follows the earlier night lights that were popular in the export market, but this is more appealingly modelled
The cat is traditionally an auspicious animal in China. The word for cat in Chinese mao is homophonous with the word for the ripe age between eighty and ninety (mao), making the cat a symbol of longevity.
Cats are believed to be introduced into China by Buddhist monks, and are treated to have the ability to 'capture rodents that would destroy a family's wealth. Because of their superior eyesight, cats in China were considered useful signs to ward-off evil spirits as well as mice. European iconography of the period also featured frequent feline imagery portraying the animal as both playful and mischievous.