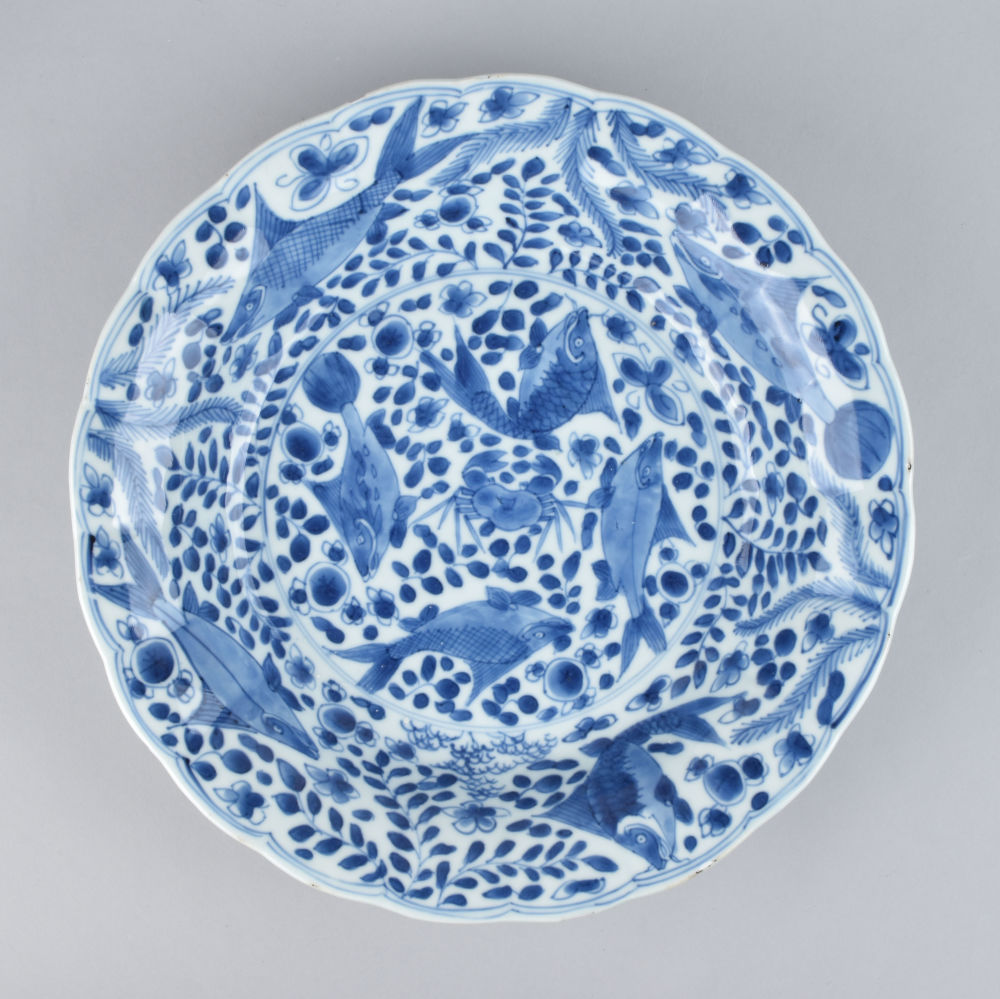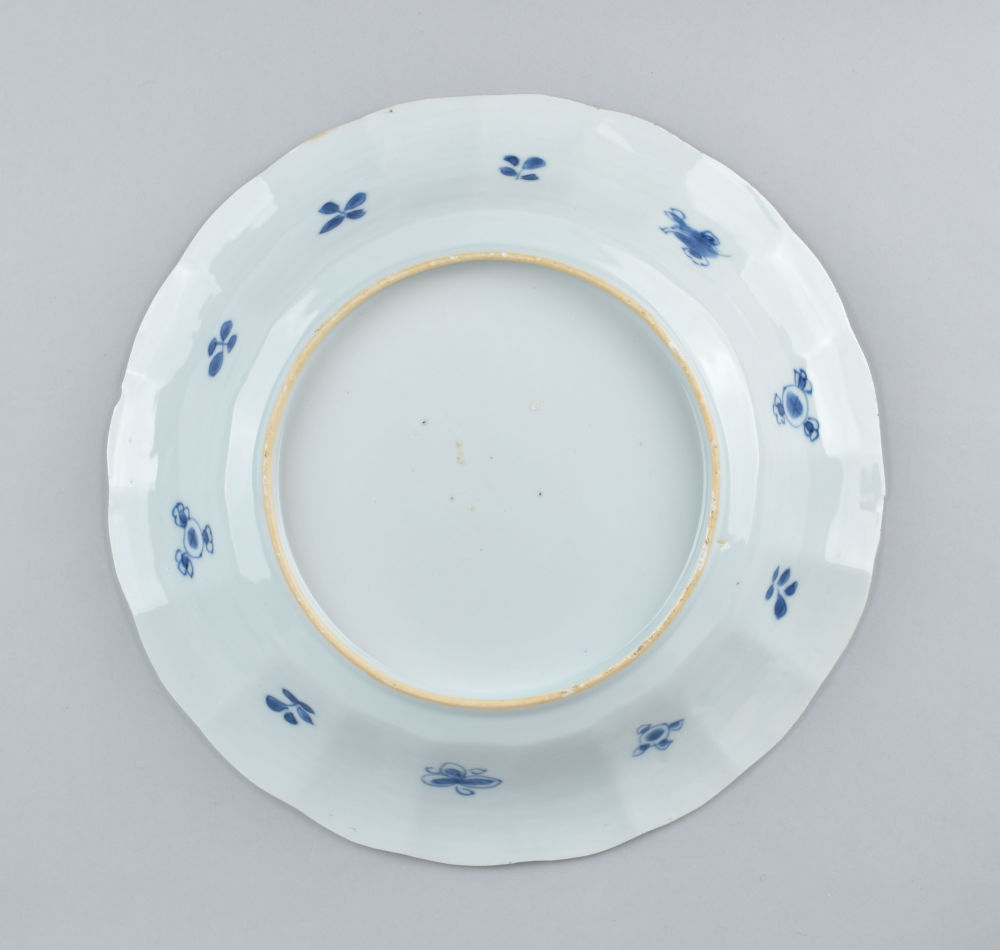 A large Chinese blue and white lobed « crab & fish" dish. Kangxi
Decorated with underglazed blue, of European form and painted with fish and crabs among aquatic plants.
Country:

China

Period :

Kangxi (1662-1722)

Material:

Porcelain

Dimension:

10.62 in. (27 cm)

Reference :

D035

Status:

sold
Provenance
The Collection of a French Lady, Limoges
Related works
For a larger dish of this shape and design from the collection of the Musée National Adrien Dubouché (Limoges, inventory number ADL6081), see L'odyssee de la porcelaine chinoise, Editions de la Reunion des Musées Nationaux, Paris,2003, p. 128, no. 62.
Notice
Chinese Export Porcelain dishes of this shape and variants of it are well known and this specific shape was a popular one for this design. Originally deriving from silver, it is also common in Dutch Delft Ware, both in blue and white as well as plain white Delft pottery.
The Chinese word for fish `Yu` is pronounced in the same way as the word for abundance. So fish have come to represent prosperity and the carp is often represented as sign of success because of its perseverance, swimming up river.
Pairs of fish swimming together, representing marital bliss, were common from the Southern Song (1128-1279) but it was in the Yuan Dynasty (1279-1368) that fish swimming with aquatic plants became a common subject, the patterns were based on popular designs found in Southern China.
This dish also conveys wishes for scholarly success. A single crab signifies the rebus yijia yiming or « may you come in first in the palace examination ». Xie (crab) signifies harmony, and Mia (the shell) also means « first », an allusion to achieving the top resultants in the examinations. The central crab is encircled by four different types of fish swimming through waterweed, forming the pun rebus qingbai lijie, or « pure and incorruptible ».
Some of the earliest Chinese blue and white porcelain (c.1320-1350) depicts fish swimming with plants, frequently lotus as this represented purity. These Yuan designs were shown in the center of bowls and dishes surrounded by concentric geometric borders.It was not until the 16th century that freer, more open designs of fish swimming among sea weed and crabs were popular.