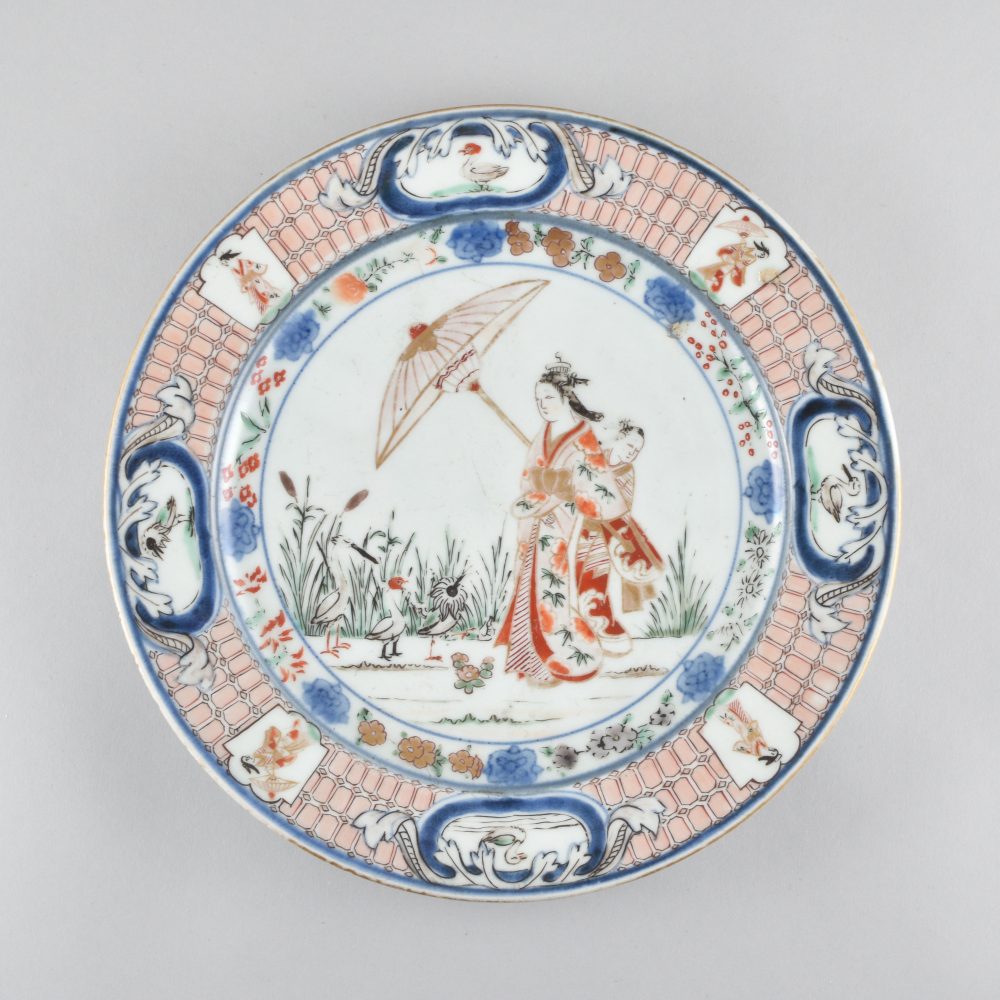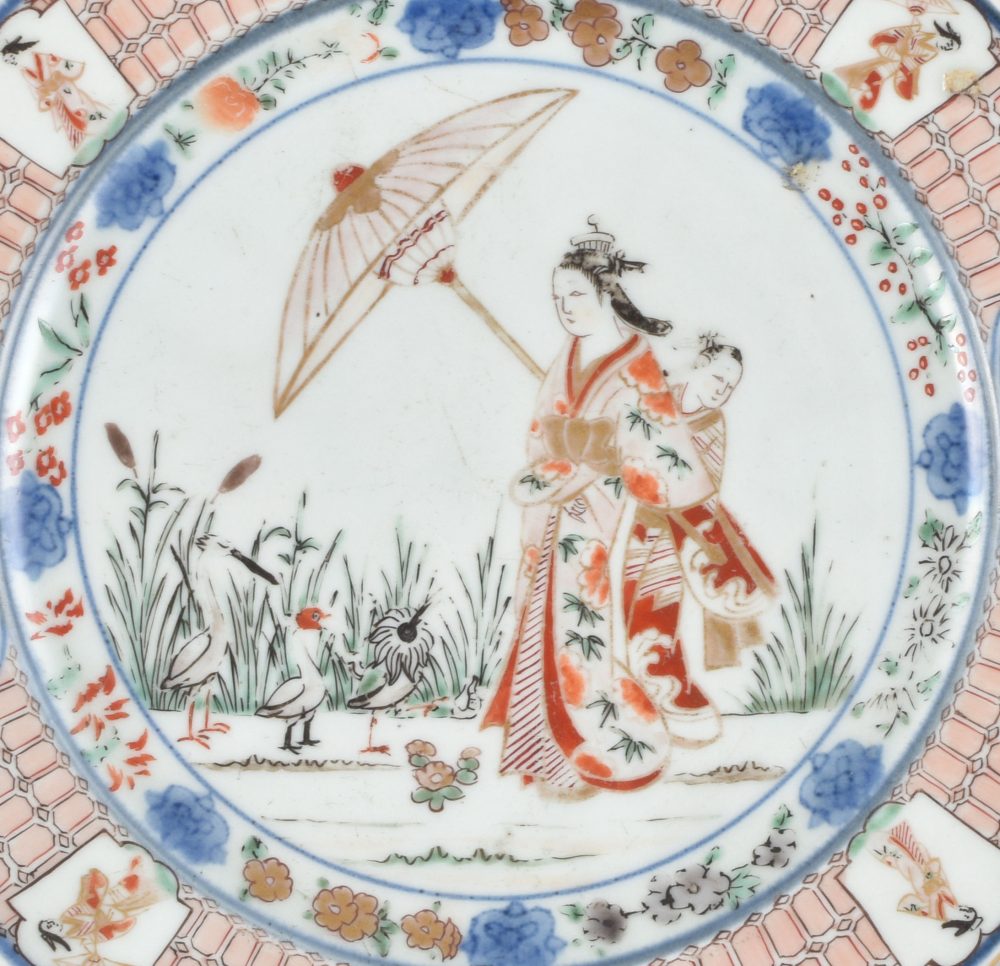 A Japanese Imari "La Dame au Parasol" plate. Edo Period
The circular dish with wide rim decorated in iron-red, black, green and aubergine enamels and gilt on underglaze blue with the well-known scene after Cornelis Pronk showing a Japanese lady in Kimono attended by her maidservant holding a paper parasol, the revers decorated with seven iron-red insects.
Country:

Japan (Arita)

Period :

Edo period (1603-1868), first half of 18th century

Material:

Porcelain

Dimension:

9.25 in. (23.5 cm)

Reference :

C656

Status:

sold
Provenance
A private European Collection made circa 1960
Related works
Plates with this design are in the collections of the Victoria & Albert Museum (London) or the Ashmolean Museum (Oxford), the Minneapolis Institute of Art (Gift of Leo and Doris Hodroff), the Metropolitan Museum of Art (New-York).
C.J.A. Jorg, Pronk Porcelain, pp. 71-3.
T. Volker, The Japanese Porcelain Trade of the Dutch East India Company after 1683, (Leiden, 1959), p. 78-81.
For a similar example, see Soame Jenyns, Japanese Porcelain, (London, 1965), pl. 46A.
Notice
Cornelis Pronk was a Dutch draughtsman and porcelain designer. Born in 1691, he became a pupil of Jan van Houten and Arnold Boomen. He was commissioned by the Dutch East India Company to make a series of designs to be used for porcelain. The first dawning was in 1734 and received in Batavia in 1735. This one was the only known design to be produced both in Japanese and Chinese porcelains and became known as La Dame au Parasol. In sending the drawings to Japan, Volker records, "we are pleased that your Honours have had the drawings of porcelains, sent from this country, presented to the Japanese factors in order to test out whether the same can be made in Japan in conforming with the drawings."
However, it did not prove possible to agree a reasonable price with the Japanese potters and no orders were placed. In 1740, the merchants abandoned their attempts on orders of the Dutch East India directors. A small number of pieces were made in Japan and until now only dinner plates are known, Groninger Museum acquired a small saucer dish. A very large unrecorded dish appeared on the market in 2019 which suggest it was a private commission.