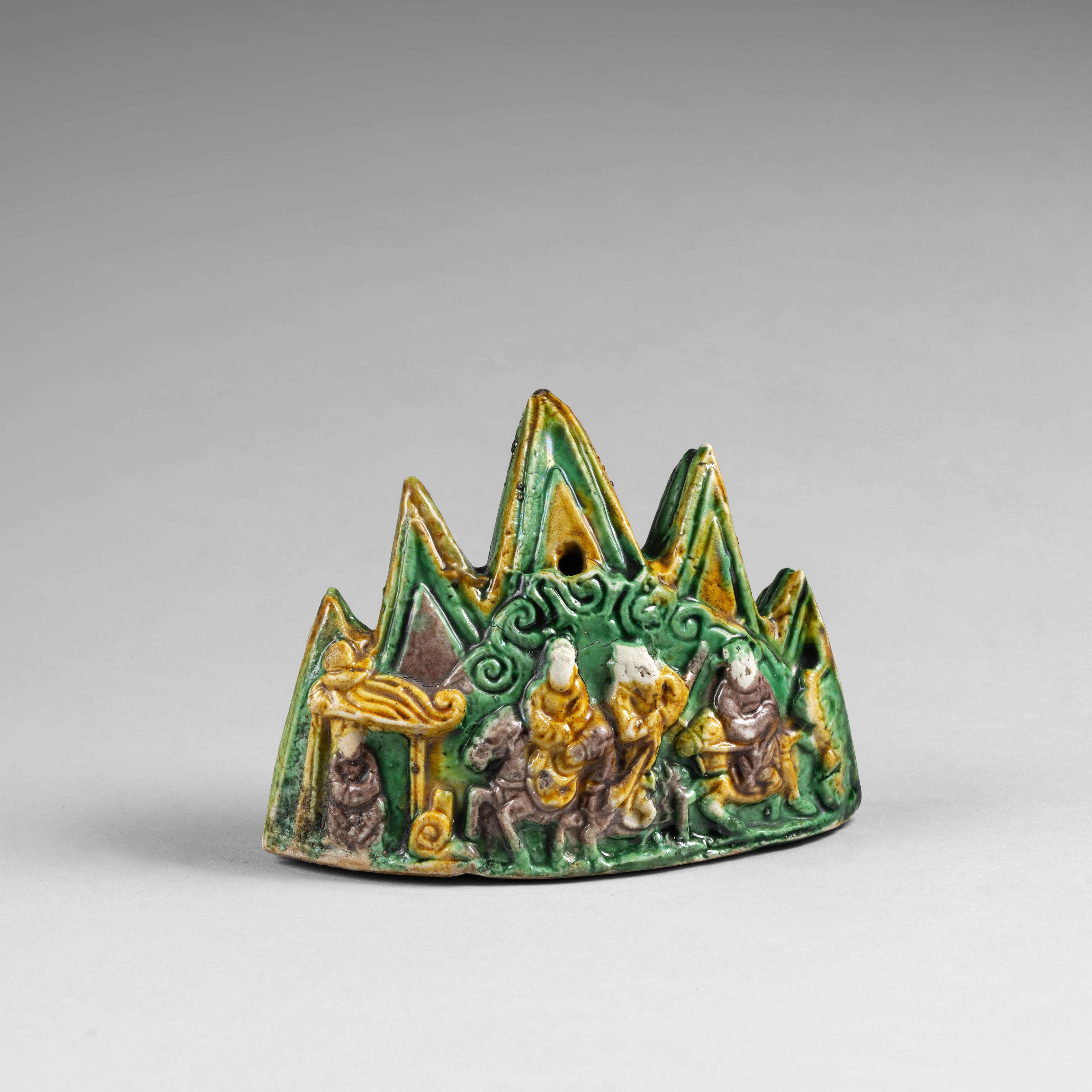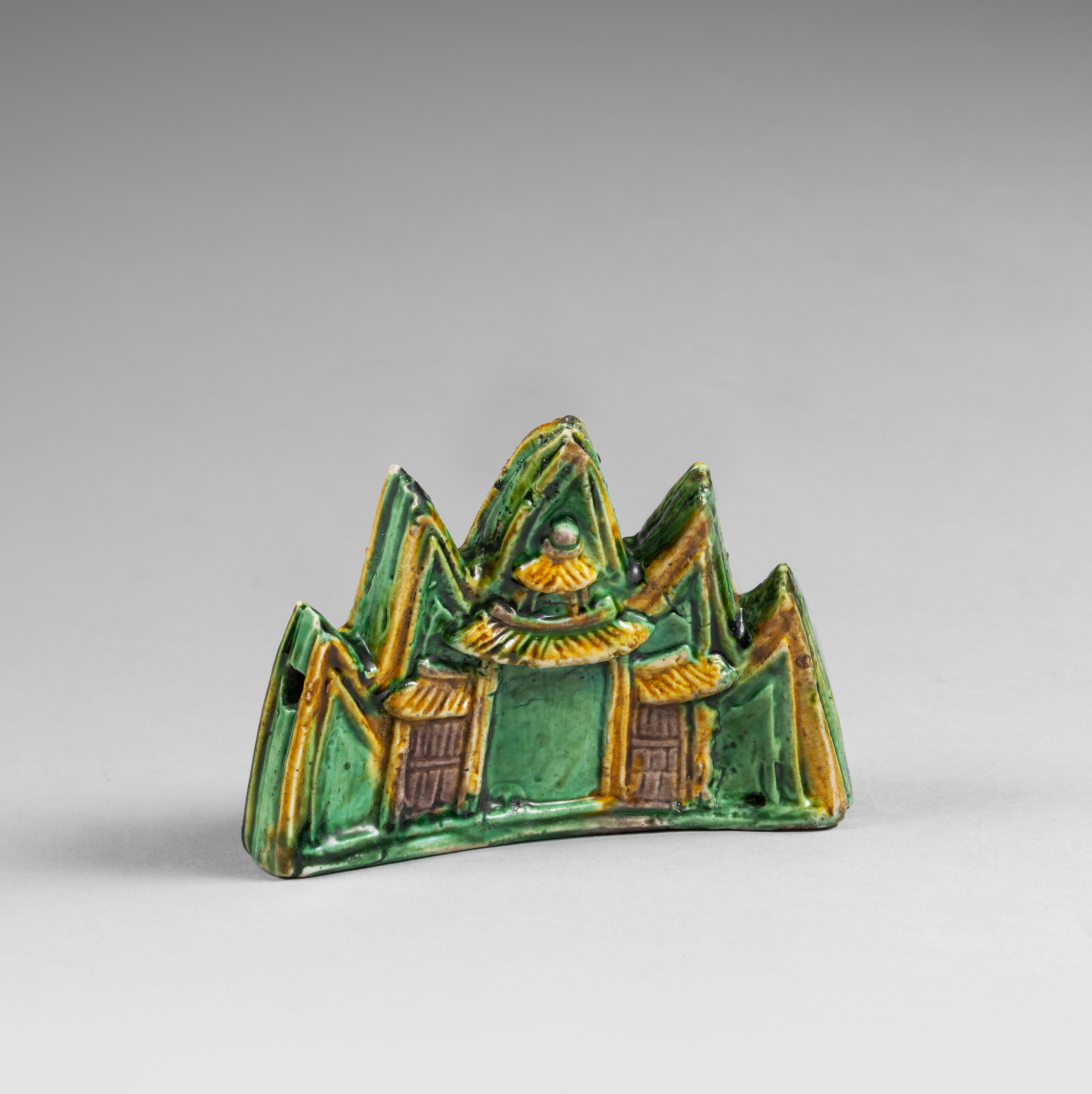 A famille verte "five peaks mountain" brush rest. Kangxi
The brush rest is moulded and decorated on the front side with a scene most likely depicting an episode of the novel The Romance of the Three Kingdoms, titled 'Three Visits to the Thatched Cottage' where Liu Bei, accompanied by Guan Yu and Zhang Fei, attempts to enlist the services of the brilliant strategist Zhuge Liang. The back of the brush rest shows the cottage.
Country:

China

Period :

Very early Kangxi period (1662-1722)

Material:

Porcelain

Dimension:

5.11 in. (13 cm)

Reference :

D415

Status:

sold
Provenance
Duchange, Paris
Notice
The Three Kingdoms is also known as "Hiding a Babe among 10,000 Warriors". This classic novel, attributed to Luo Guanzhong (circa 1330-1400), tells of kingdoms competing during the collapse of the Han dynasty. The novel is based primarily on the Records of the Three Kingdoms, written by Chen Shou. The story – part historical and part fictional – romanticizes and dramatizes the lives of feudal lords and their retainers, who tried to replace the dwindling Han dynasty or restore it.
Brush rests were necessary items for writing as a momentary holder for brushes while they were in use on the scholars's desk. This brush rest would have been used along with other items essential to the Chinese scholar, such as ink, paper and brushes.
Picture : Jérémie Beylard / Agence PHAR