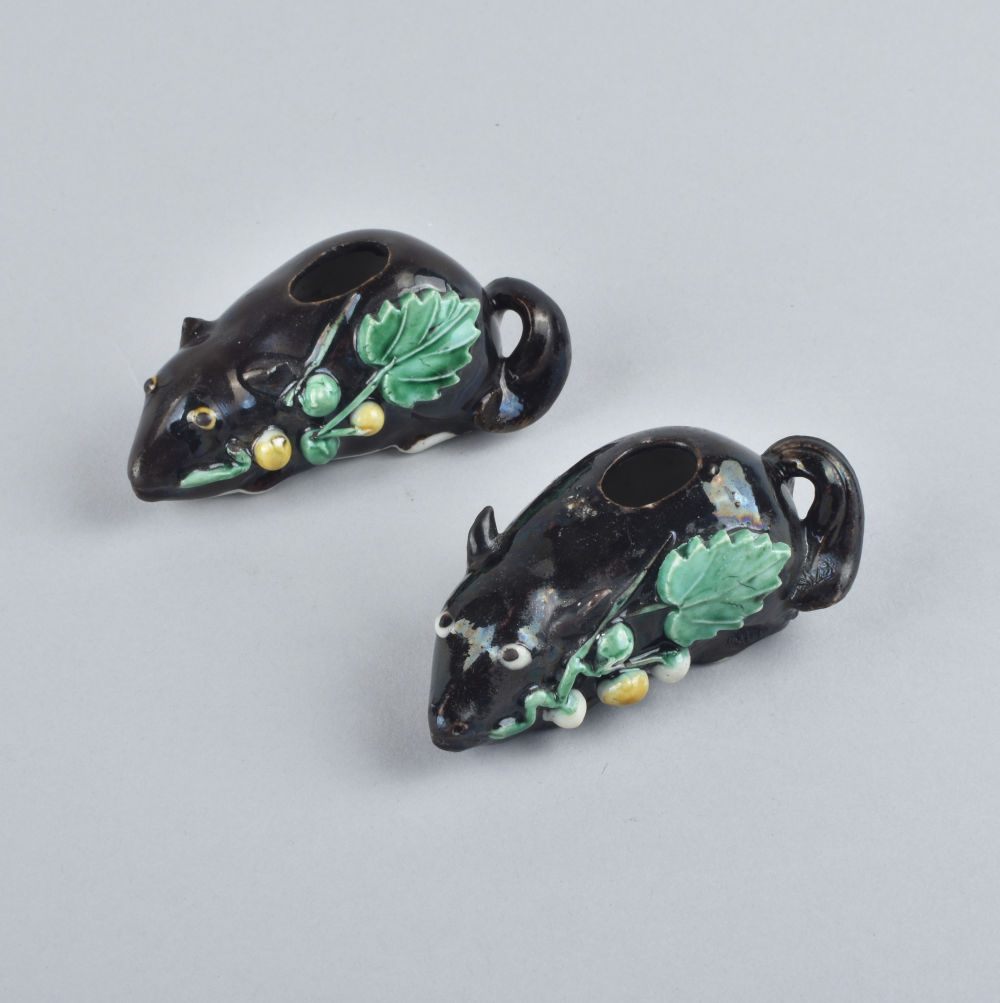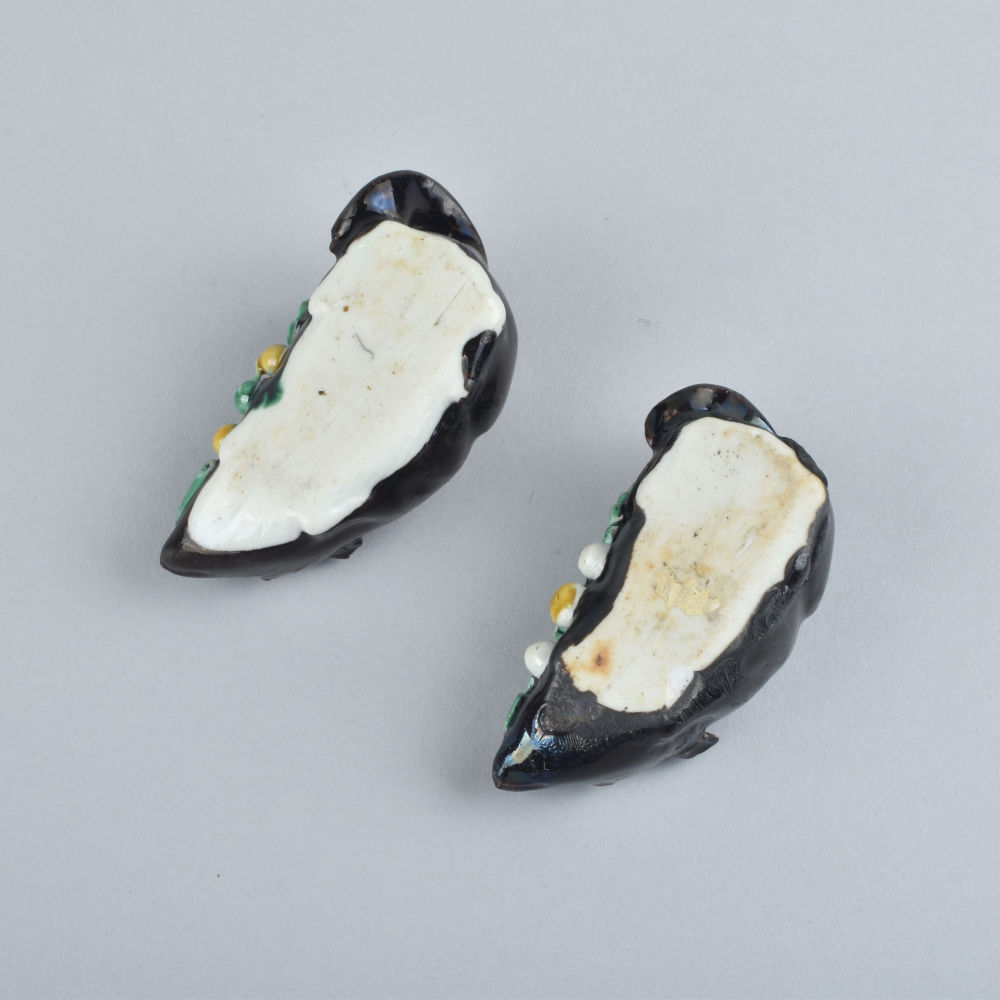 Two Chinese small biscuit glazed 'squirrel' water pots. Kangxi
Decorated with famille verte enamels on the biscuit, modeled holding fruiting vine branches in his mouth, and facing slightly to the left.
Country:

China

Period :

Kangxi (1662-1722)

Material:

Porcelain (biscuit)

Dimension:

3.14 in. x 1.57 in. (8 cm x 4 cm)

Reference :

D415

Status:

sold
Provenance
Collection RD, Paris.
Related works
For two very similar squirrels, from The Hon. Mrs. Nellie Ionides, see Christie's London, Chinese Ceramics and Works of Art including Export Art, 17 june 2003, lot 116 (exhibited to Chinese ceramics Figures, Oriental Ceramic Society, 1947, no. 96 and A Tale of Three Cities, Canton, Shanghai and Hong Kong, Sotheby's London, 1997, no. 102
For a further example, see William R Sargent, The Copeland Collection, Peabody Essex Museum, Salem, 1991, p. 34.
Further pieces are in the collections of the Ashmolean Museum, Oxford and a white glazed pair is at Ascott House, Buckinghamshire.
For a further example, see Regina Krahl, The Anthony de Rothschild Collection of Chinese Ceramics, , 1996, p.410, no. 233.
Notice
This animal has been alternately described as a squirrel, dormouse or tree shrew, but it must certainly represent a squirrel, song she (pine rodent). The squirrel is frequently represented in conjunction with the grapevine and appears regularly in the fine and decorative arts of China from as early as the Yuan period.
The words for 'squirrel' and 'pine tree' (song-shu) are homonyms; the second character for 'grape' (putao) is a homonym for 'peach' (tao). The pine tree is one of the most venerated symbols of longevity, while the peach is the most common symbol of immortality.
By substituting the motif of squirrels and grapes for the pine tree and peach, a rebus is formed conveying for longevity to the viewer. Additionally, the the grape may represents the wish for many descendants.