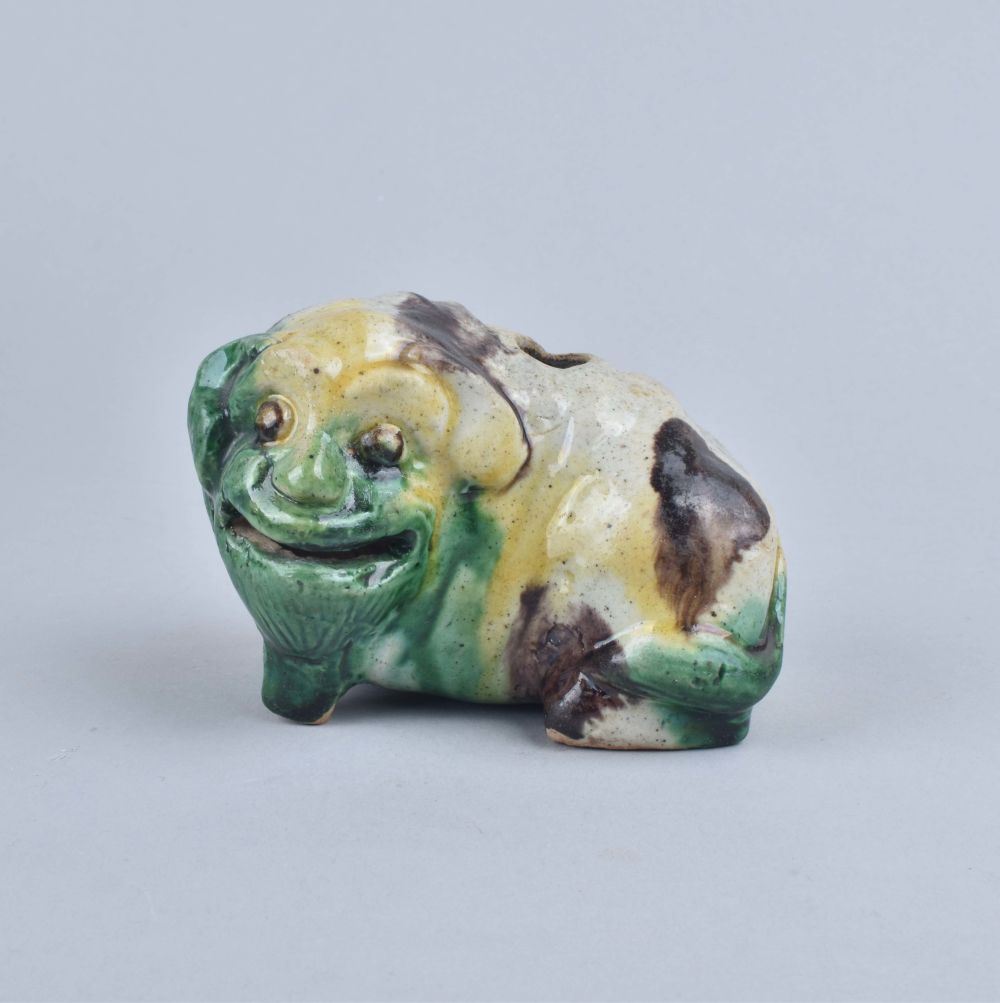 A Chinese pug dog joss stick holder decorated with famille verte enamels on the biscuit. Kangxi period
The half-open mouth, covered with a yellow, green and aubergine enamels on the biscuit, the eyes glazed black.
Country:

China

Period :

Kangxi (1662-1722)

Material:

Porcelain

Dimension:

3.34 in. (8.5 cm)

Reference :

B926b

Status:

sold
Related works
A very similar pair of pug dogs is in the collection of the Rijkmuseum and published by Christiaan J. A. Jörg in Famille verte – Chinese Porcelain in Green Enamels, 2011, p. 124, no. 112.
See also Jörg & Van Campen, Chinese Ceramics in the Collection of the Rijkmuseum,, Amsterdam. The Ming and Qing Dynasties, London, 1997, no. 217.
Another example is in the collection of Marie Vergotis (Lausanne), see J. Ayers, The Chinese Porcelain Collection of Marie Vergotis, Lausanne, 2004, no. 81/82.
For another example, see Christie's NYC, Chinese Export Art, 24 january 2005, lot 54.
Notice
The dog is regarded as the companion of the god Er-lang who fights devils and represents vigilance and faithfulness. Figures of pug dogs were popular in later 18th century export assortments, so this type of pieces might be their ancestors. The potter probably intended to make the dogs look fierce to ward off demons, but they actually look rather sad.