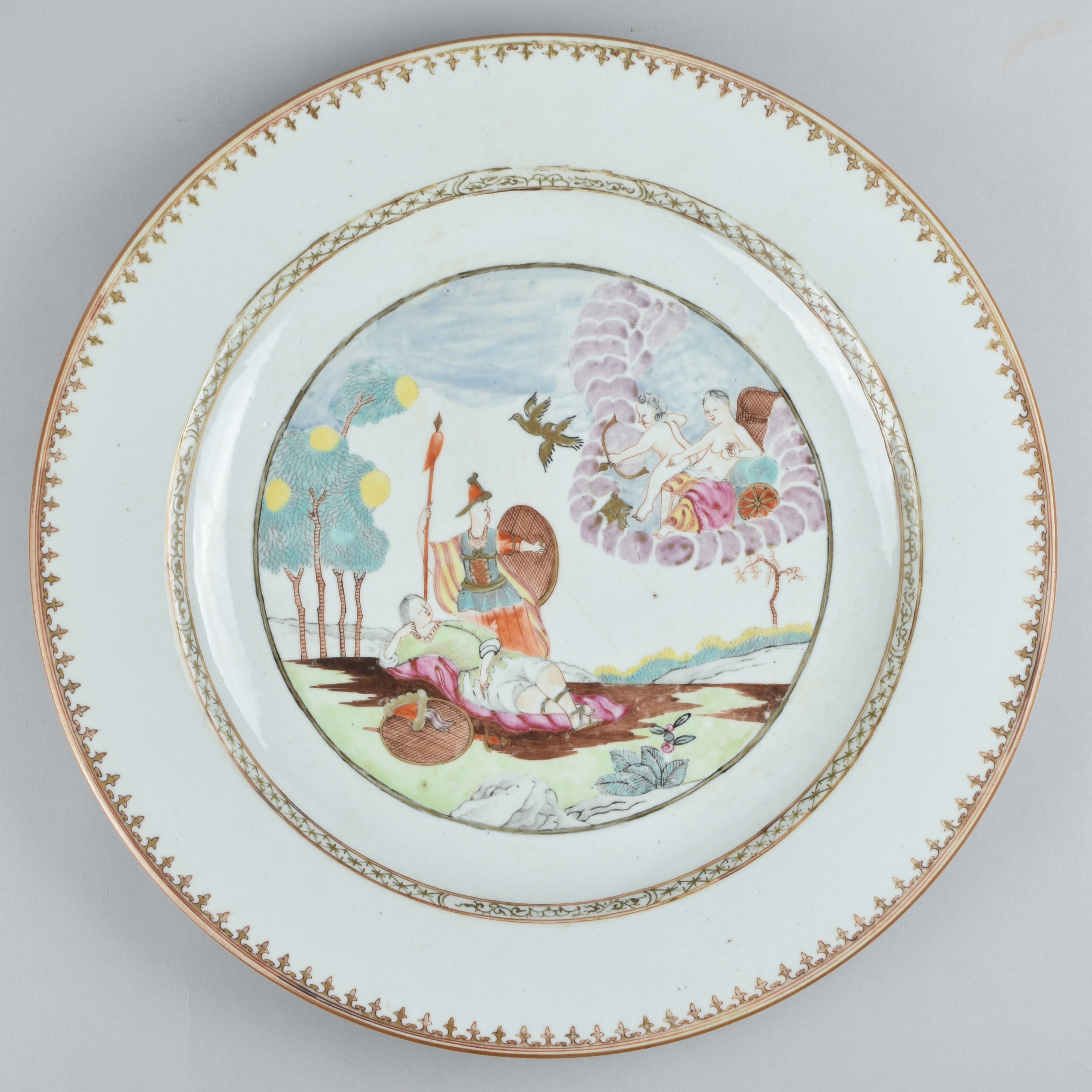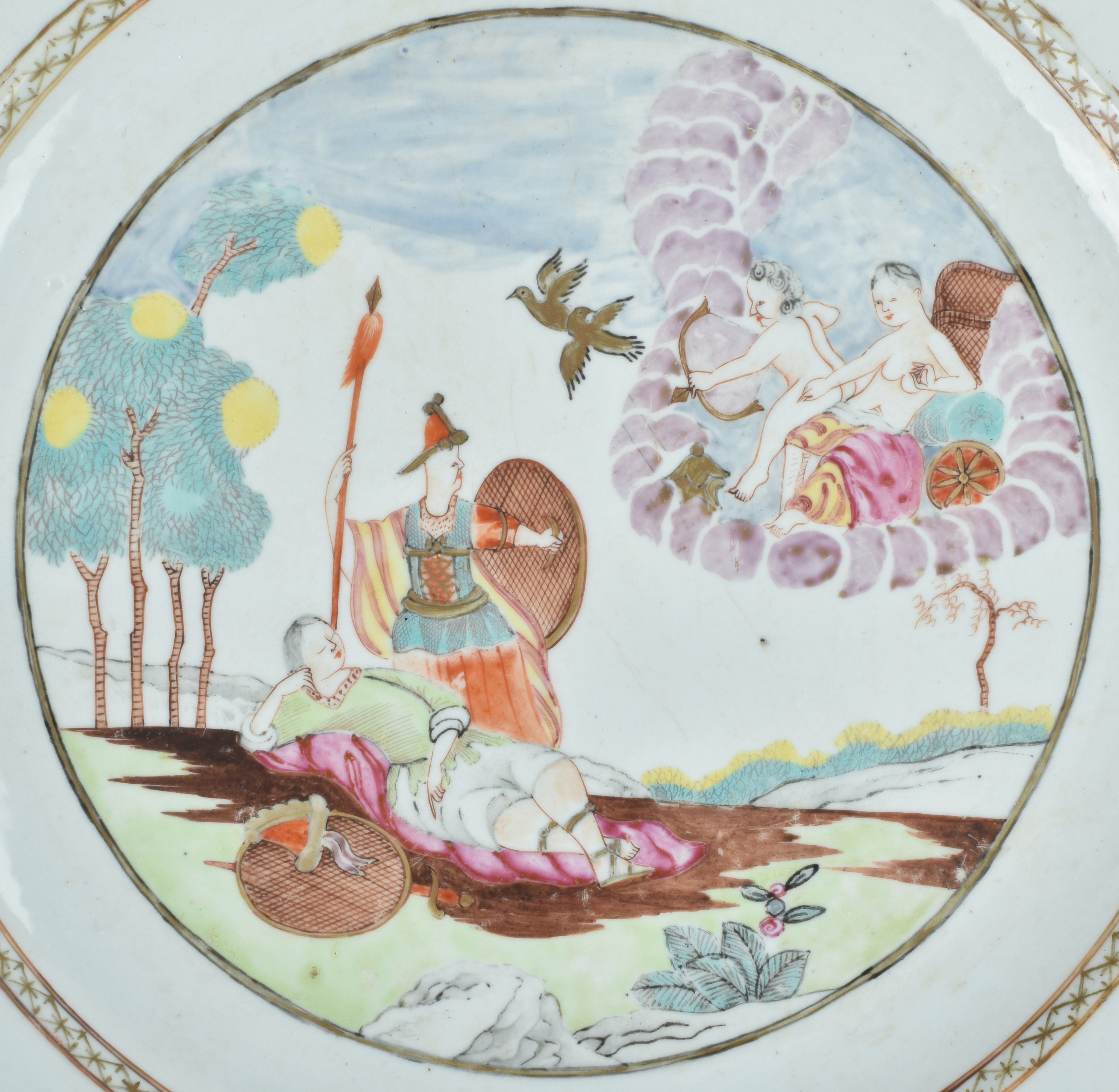 A large Chinese polychrome charger decorated with a mythological subject. Qianlong
Decorated in the famille rose palette, with a central scene depicting Minerva standing over and protecting the sleeping Telemachus from Cupid and Venus amongst clouds.
Country:

China

Period :

Qianlong (1736-1795)

Material:

Porcelain

Dimension:

13.97 in. (35,5 cm)

Reference :

D509

Price:

upon request

Status:

available
Provenance
An important private French collection
Related works
An identical charger was in the well-know collection of the Dr. Pagoda (Sotheby's Monaco, Belle Collection de Porcelaines de Chine – La Collection du Docteur Pagoda et de divers amateurs, 23 juin 1986, lot 1124.
A plate was in the Hervouët collection (Sotheby's Monaco, Porcelaines de Chine à décor occidental – Collection François Hervouët – Première Partie, 22 juin 1987, lot 1665).
A variation in grisaille of this pattern is also known (see our website, B750, or Godden, Oriental Export Market Porcelain, pl. 142 and Veiga, A Porcelana da Companhia da Indias, pl. 83).
Notice
This scene, often misidentified, depicts Minerva protecting the sleeping Telemachus from Cupid and Venus. It is based on Les aventures de Télémaque (1699) by François de Fénelon, the source for most postclassical treatments of the son of Ulysse. The episode in which Telemachus recounts his dream of seeing Venus "cleaving the clouds, drawn by two turtle doves" is one of the most famous passages in the Fénelon narrative. It soon became a popular subject for operas and tapestries as well for paintings and engravings.