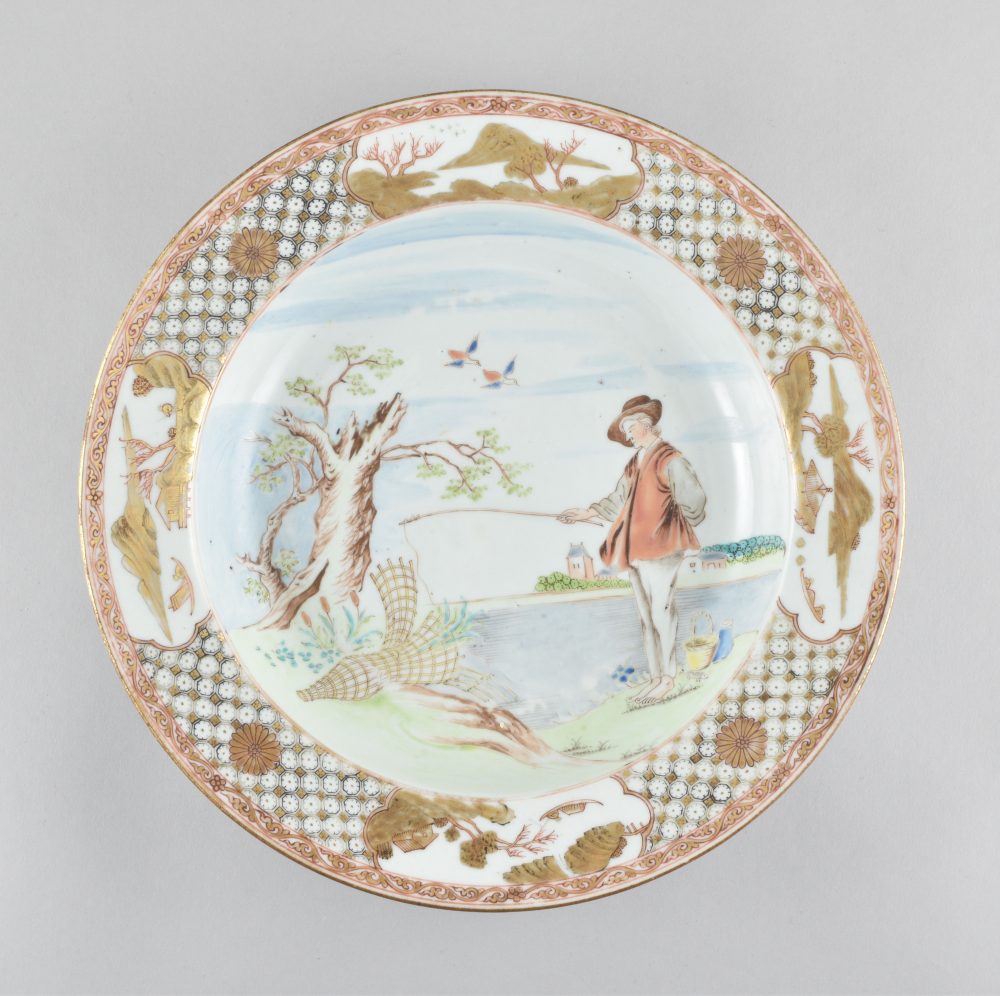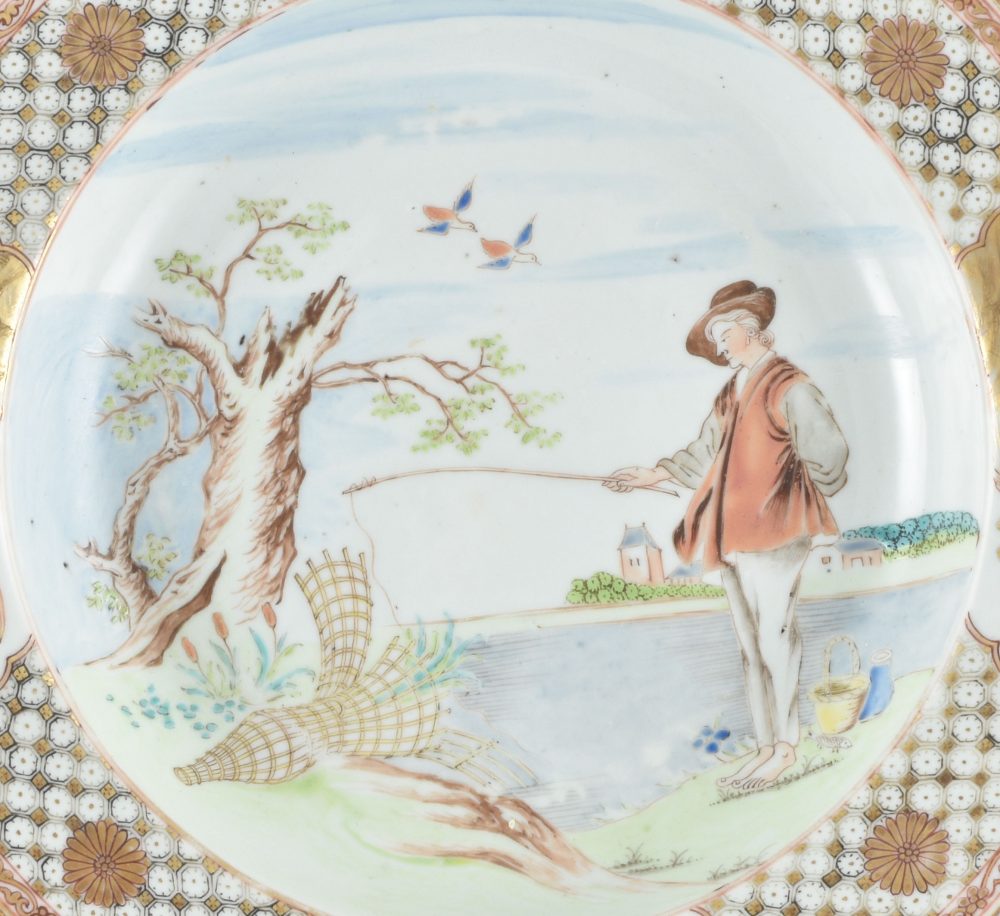 A Chinese polychrome and gilt "The Fisherman" plate. Qianlong period
Decorated with a Dutch fisherman before traps and a tree trunk, the border gilt and grisaille enameled lattice-work with four reserve panels of Chinese-style gilt, grisaille, and iron-red mountains.
Country:

China

Period :

Qianlong (1735-1795), circa 1740

Material:

Porcelain

Dimension:

8.66 in. (22.5 cm)

Reference :

C654

Status:

sold
Related works
D.S. Howard, The choice of the private trader, 1994, p.83, pl.67.
Paulo Cunha Alves, From East To West The Quest For Chinese Export Porcelain With Western Themes (1695-1815), 2016, p. 183, no. 110,
D.S Howard and J. Ayers, China for the West, pp. 372-3.
Notice
The scene copies a print by C. J. Visscher de Jonge, a Dutch engraver, who based his design on a drawing by Abraham Bloemaert (1564-1651).
The print is also illustrated in M. Roethlisberger, Abraham Bloemaert and his sons, Doornspijk, 1993, vol.II, fig.568, cat.403, and described in vol.I, p.270/71, where it is stated that fishing was a widespread symbol of amorous activity, based on the notion of the treacherous bait, with the fish trap alluding to the trap of love. See D. S. Lunsingh Scheurleer, Chinese Export Porcelain – Chine de Commande, London, 1974, fig. 207 for an illustration of this print, together with two plates with this design as figs. 206 and 298.
This scene is found in famille rose enamels (en camaïeu rose), en grisaille and gilt, or as in the present lot in polychrome enamels, with a variety of borders. David Howard suggests that the polychrome version of "The Fisherman" was probably ordered by the V.O.C., whereas the others versions, en grisaille and in pink camaïeu, with less costly rims, where ordered by private traders.