A Chinese mythological plate "The Choice of Hercule". Qianlong
Decorated in overglaze blue and gilt, Hercules is portrayed between the figure of Virtue, pointing upward, and that of Pleasure, pointing down.
Country:

China

Period :

Qianlong (1735-1795), circa 1745/1750

Material:

Porcelain

Dimension:

8.66 in. (22.5 cm)

Reference :

D010a

Status:

sold
Related works
An identical plate is illustrated by Jorge Getulio Veiga in Chinese export porcelain in private Brazilian collections, (1989, p. 125)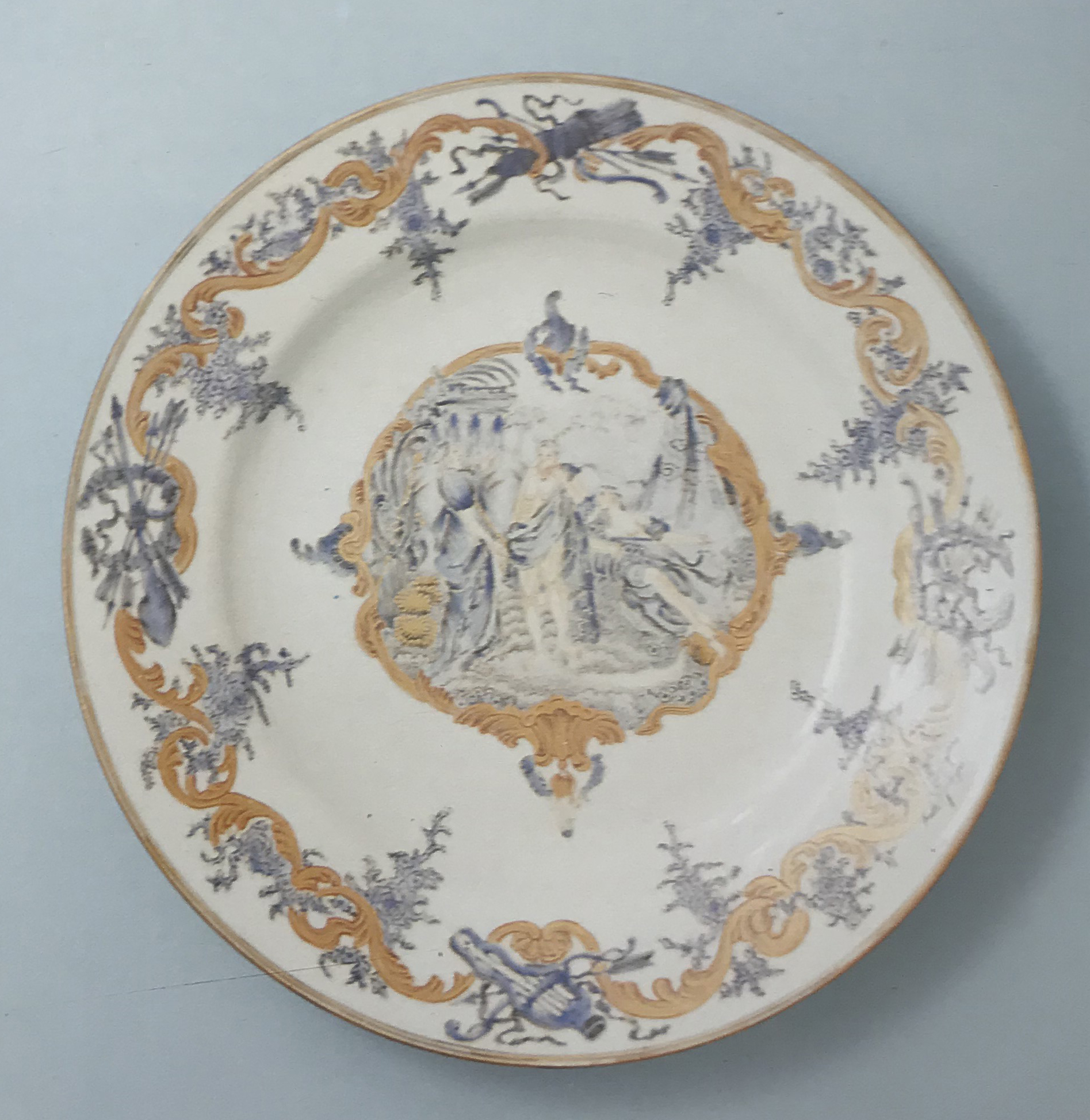 Plates with this design but different borders are illustrated by Cohen & Cohen and William Motley in Bedtime Stories,  2004, no. 35.
They noted that plates with this design are known with number of different borders which occurs in two forms – a larger version close to the print source and a smaller version, redrawn and simplified but essentially the same, examples of which often have more elaborate borders and include iron red flesh tones.
Another plate is illustrated by T. V. Litzenberg in Chinese Export Porcelain in the Reeves Center Collection at Washington and Lee University, 2003, p188, cat 184.
Another plate is illustrated by Howard & Ayers in China for the West, Chinese Porcelain and other Decorative Arts for Export illustrated from the Mottahedeh Collection, 1978, p333, no. 329.
Notice
The design source of this plate was usually attributed to the Carracci (Hervouet & Bruneau, La Porcelaine des Compagnies des Indes à Décor Occidental, 1986, p 313, No 13.81), after a painting in Naples (Capodimonte Gallery), but this is taken from a 1713 engraving by Simon Gribelin II (1661-1733) after a painting by Paolo de Matteis (1662-1728).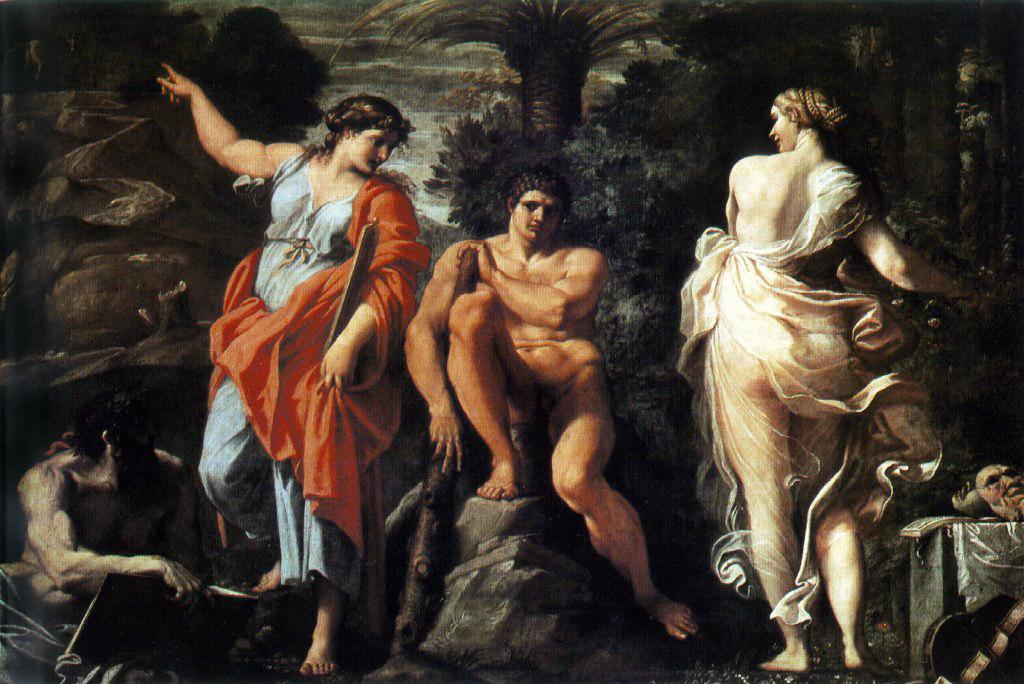 Several versions of this painting are known (Oxford, The Ashmolean Museum ; Lees, Temple Newsam House, UK ; Munich, Late Pinakothek). The scene illustrates an essay by Anthony Ashley Cooper, 3rd Earl of Shaftesbury (1671-1713) A Notion of the Historical Draught or the Tablature of the Judgement of Hercules (1713). It was painted at Shaftesbury's commission by the artist Paolo de Matteis.