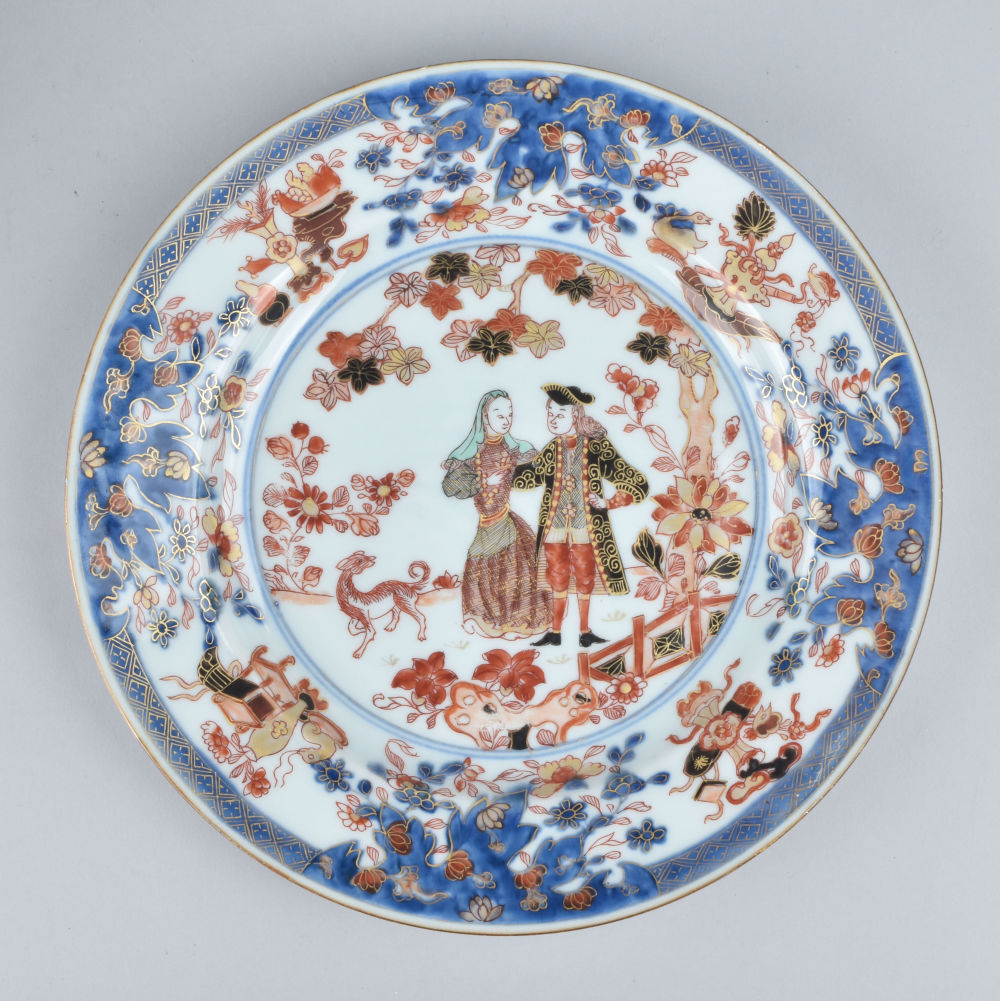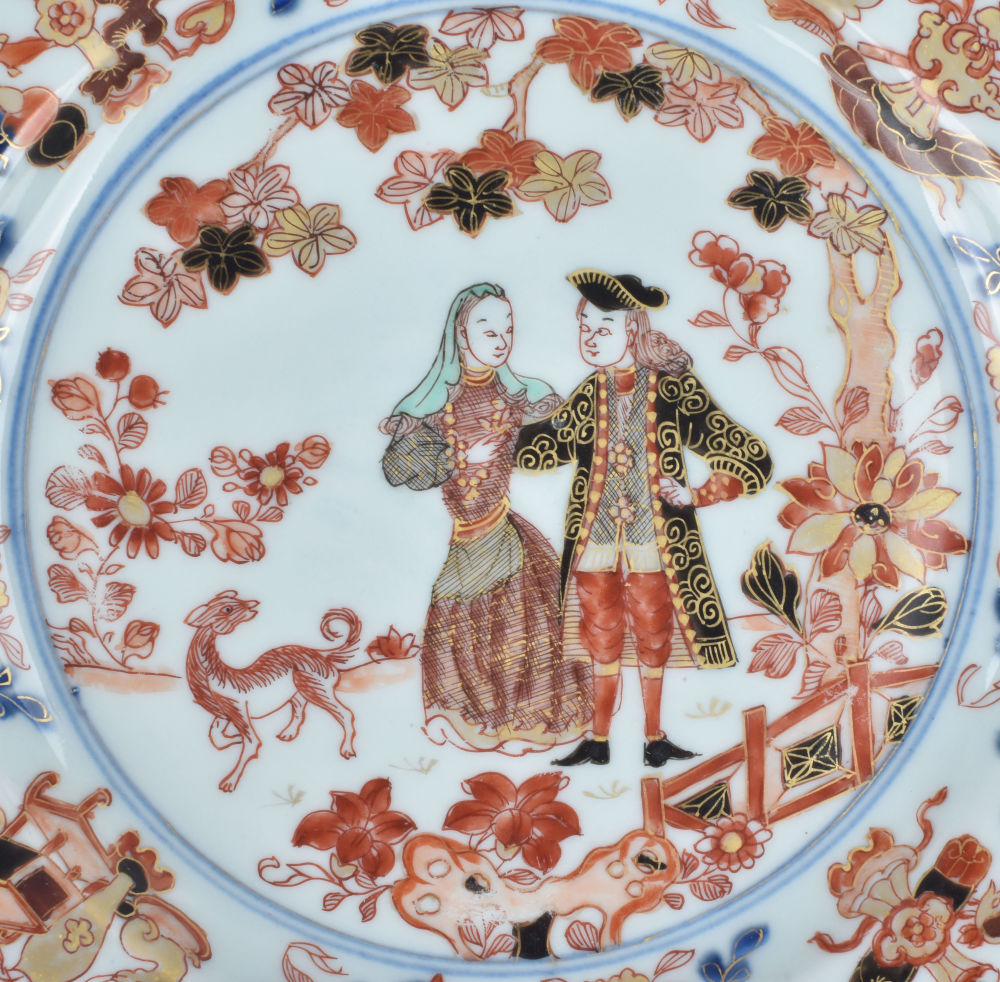 A Chinese Imari « Governor Duff » plate. Yongzheng period
Finely decorated in the traditional imari palette, the centre with a European couple, traditionnaly thought to be Governor Duff and his wife, standing on a garden terrace beside a hound, within an elaborate floral border with four clusters of the Hundred Antiques.
Country:

China

Period :

Yongzheng (1723-1735)

Material:

Porcelain

Dimension:

9.25 in. (23.5 cm)

Reference :

C996

Status:

sold
Provenance
The M. L. Dreesmann Collection
Related works
An identical plate is illustrated by David S. Howard in The Choice of the Private Trader (p 62, n. 37), by Howard & Ayers in China for the West (Vol. I, no. 127, pp. 145-146) and by François Hervouët in La Porcelaine des Compagnie des Indes à décor occidental (p. 152-153, pl. 7.30) with different versions and a lacquer commode.
A large dish is held on at the Cité de la Céramique at Sèvres and published in the catalog of this exhibition L'Odyssée de la Porcelaine chinoise (p. 206, no. 157). Others models are held on at the Musée Guimet in Paris, the Royal Museums of Art and History in Brussels, the British Museum in London, the Rijkmuserum in Amsterdam or the Metropolitan Museum of New York.
For a pair of this model, see Christie's New-York, The Hodroff Collection : Chinese Export Porcelain from the Collection of Leo & Doris Hodroff, 24 january 2007, lot 50.
For a further discussion on Duff, see D.F. Lunsingh Scheurleer, Chinese Export Porcelain, London, 1974, p. 137 and fig. 203 for the design in the Rijkmuseum.
Notice
The autors note that the couple have been variously identified as Louis XIV and Madame de Maintenon or Madame de Montespan ; General Duff and his wife, Anna Catharina de Roo, otherwise known as the Dutch Governor-General Duiven who served in that post in Batavia between 1729 and 1731 ; a Frissian couple or just a wealthy Dutch merchant and his consort. Both D.F. Lunsingh Scheurleer and M. Beurdeley are in agreement, however, that the subject is Dutch rather French. That subject was probably taken from a contemporary Dutch print which was not identified.