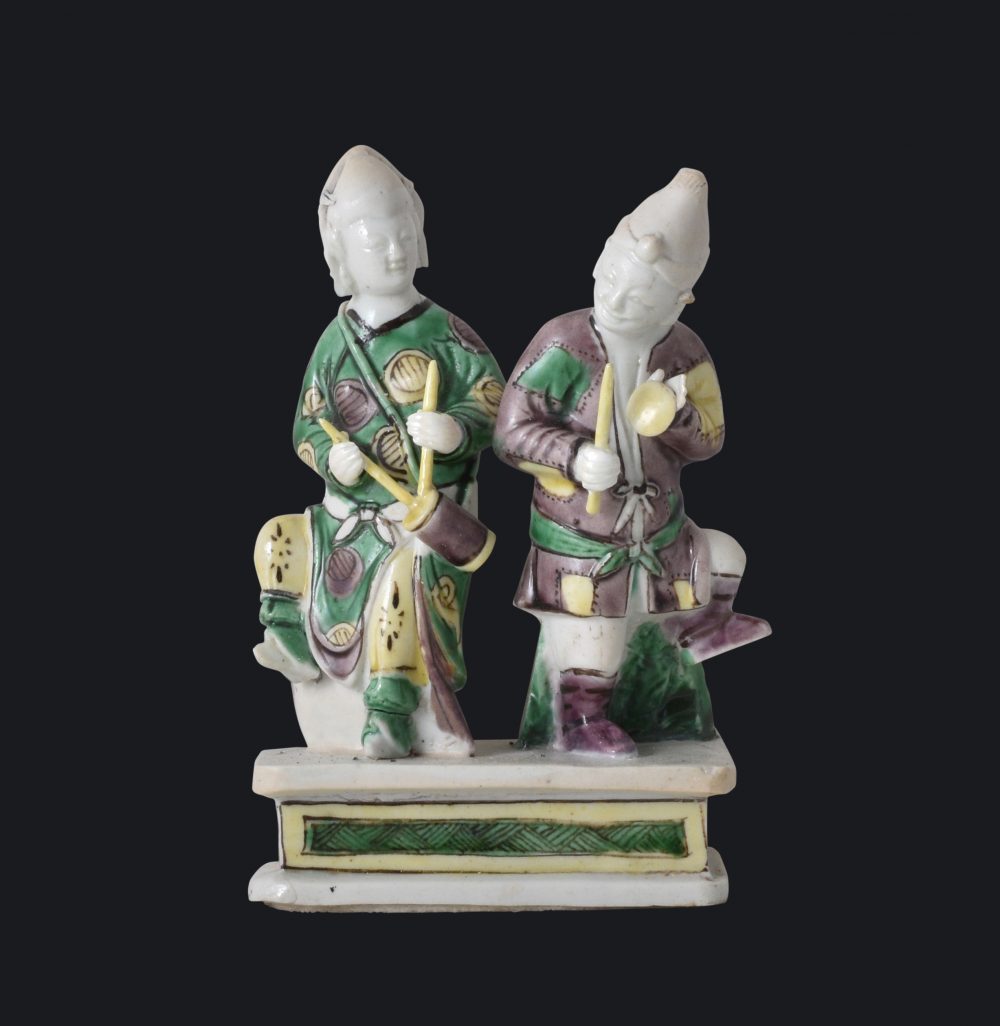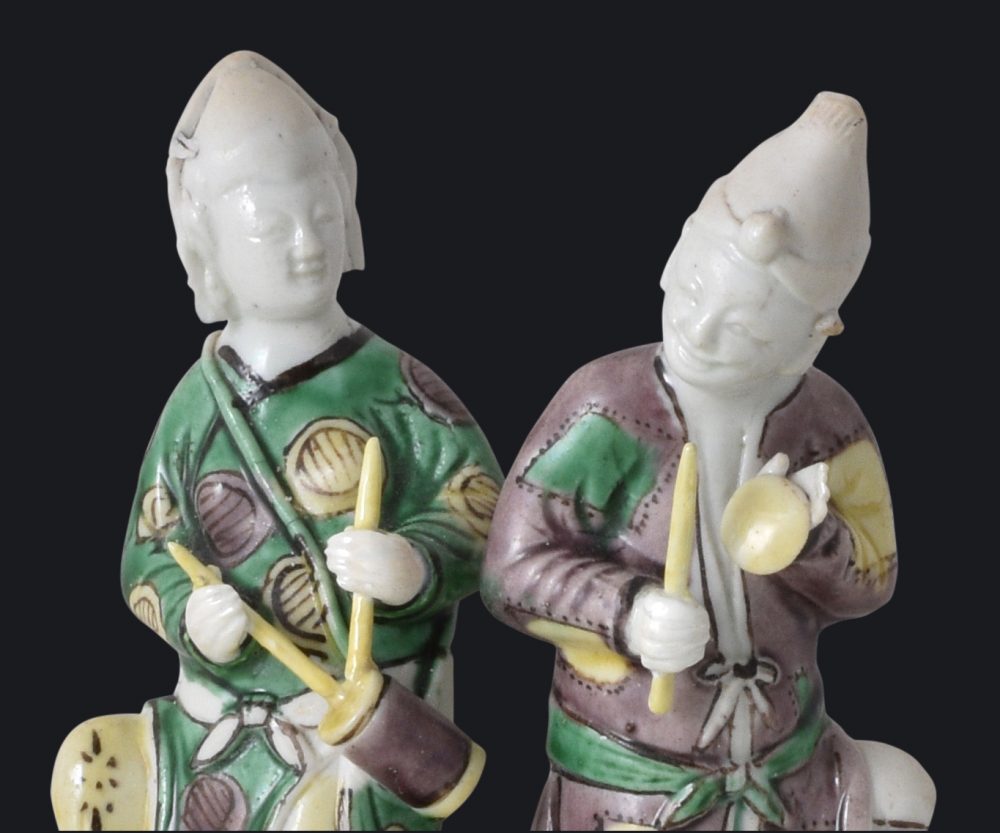 A Chinese figure group of musicians decorated with famille verte enamels on the biscuit. Kangxi period
Composed of a man and a woman, both standing on a rectangular pedestal with one leg raised as if dancing, and each playing a musical instrument. The group is decorated in light aubergine-purple, light green and yellow enamels on the biscuit.
Country:

China

Period :

Kangxi (1662-1722)

Material:

Porcelain

Dimension:

5.90 in. (15 cm)

Reference :

C331

Status:

sold
Related works
A very similar group is published by Jorge Welsh in Biscuit: Refined Chinese Famille Verte Wares, Jorge Welsh Books, London and Lisbon, October, 2012, no. 59
Notice
The scene portrays two dancing musicians. The woman plays a drum (gu) and the man possibly plays another percussion instrument called a diangu, or "dot drum". This is a double-headed frame drum that could be held against the performer's body and whipped with a stick. Also known as a huaigu, this instrument was composed of a thick wood frame, raised in the middle, tapering down on the sides, covered on both faces with cow skin.
Figures of musicians have been represented in China since the early dynasties. During the Tang dynasty, foreign musicians and dancers came to the court of the Emperor Xuanzong (713-755), who liked to be surrounded by such artists. He also founded a literary academy and a school of music. Musicians were required for various ceremonies, entertainment, or to announce the arrival of an important person in China. Illustrations of daily life and practices in China were popular among Western traders and visitors, who acquired such representations as curiosities. The present depiction of Chinese musicians in this pose is quite unusual, possibly suggesting that this group was made exclusively for the Export market. Another group is of dancing figures is in the Lady Lever Art Gallery in Liverpool (inv.no. LL 6682).