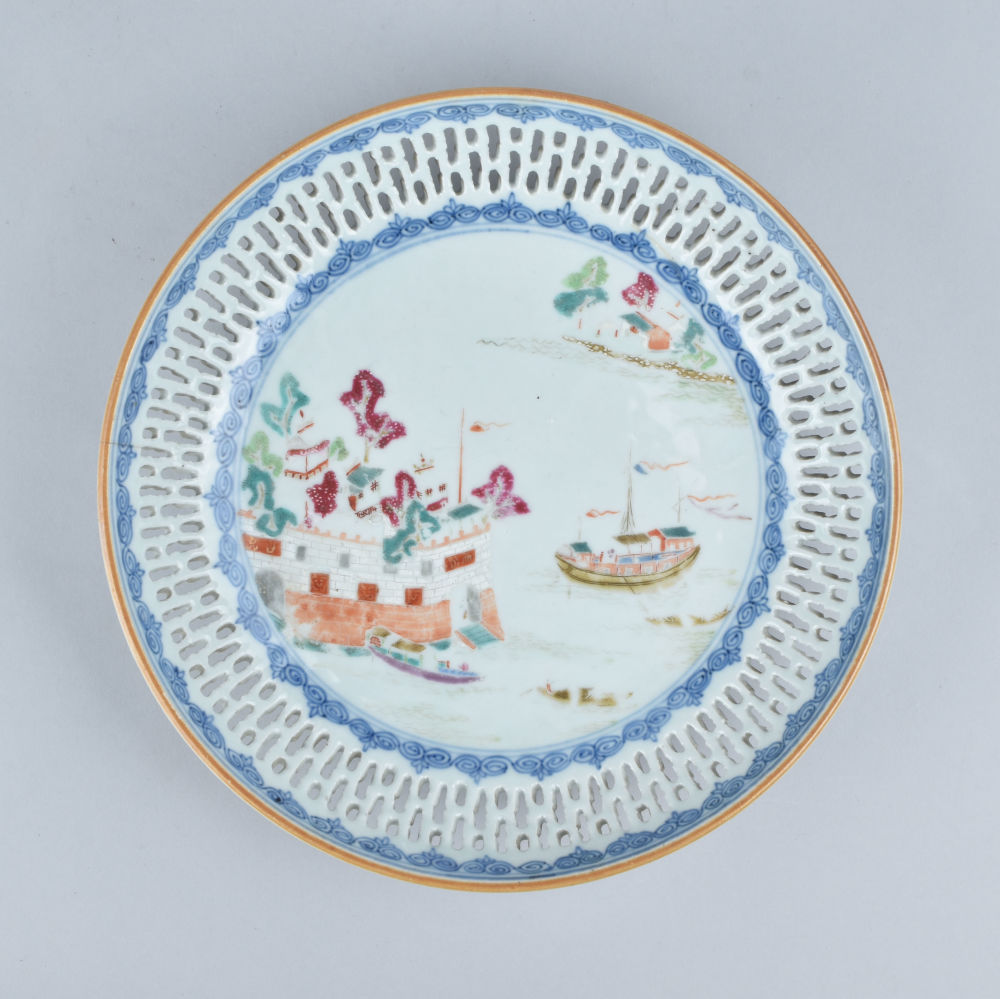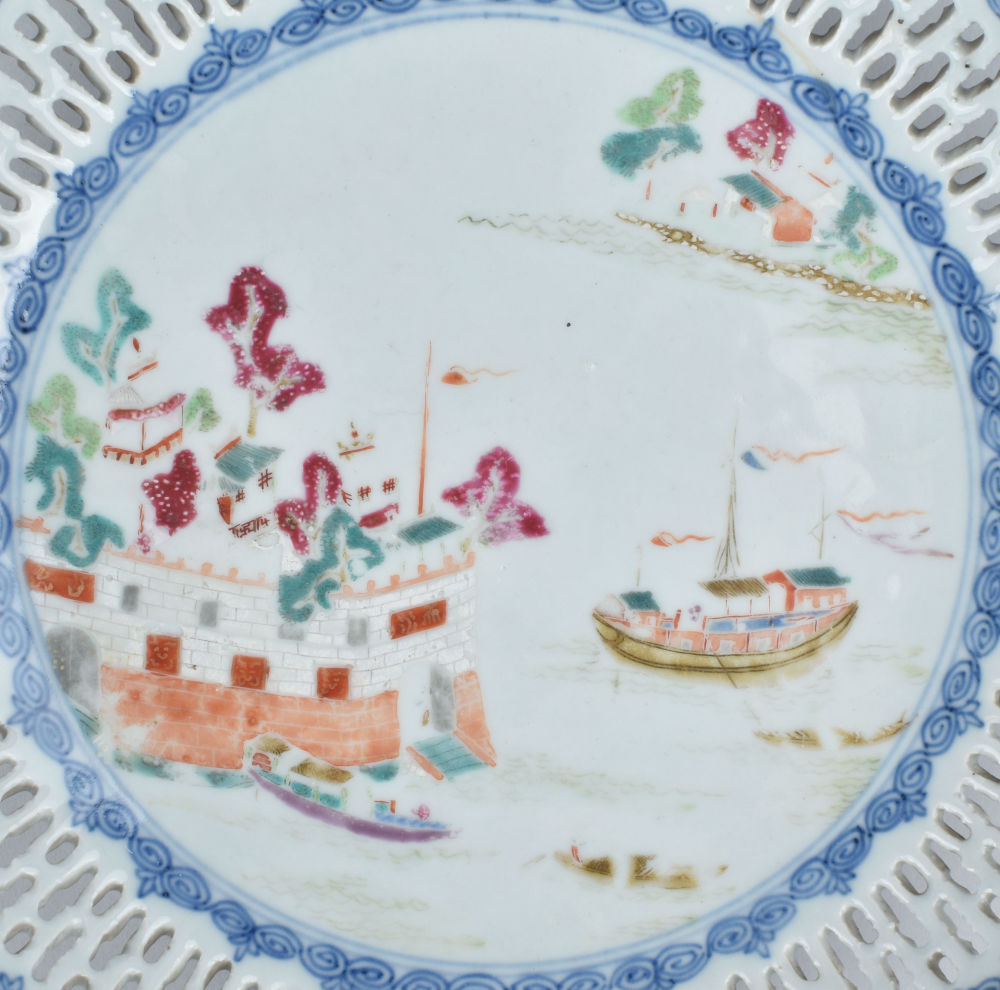 A Chinese famille rose "Dutch folly fort" reticulated dish. Qianlong period
Painted with a view of the Dutch folly fort on the Pearl River within a scroll border in underglaze-blue, the reticulated rim with spearheads.
Country:

China

Period :

Qianlong period (1736-1795), ca. 1780

Material:

Porcelain

Dimension:

8.85 in. (22.5 cm)

Reference :

C940

Status:

sold
Related works
For an identical Chinese famille rose reticulated dish, see Christie's NYC, The Leo & Doris Hodroff Collection , Part II, 23 january 2008, lot 405.
For a large blue and white meat dish, see John Ayers and Davis Howard, China for the West, 1978, p.207-8.
Notice
This one and other forts were defensive structures built in the Ming dynasty to protect Guangzhou (Canton). By the beginning of the Qing dynasty the advances in cannonry made them redundant and had fallen into disrepair.
They were later commandeered by foreigners – Dong Paotai (Easter Fort) by the French, and a mile away, Haizhu (Sea Pearl), by the Dutch. Thereafter, they were known as the French and the Dutch folly forts and were used for storage and as bases for the staff as the Europeans were not allowed to live in Guangzhou. The Dutch folly fort was directly opposite the city and only a half-mile from the hongs. The history of the term folly fort is unclear, but it may refer to the assumption that the structure was nonfunctional. While often mentioned by travelers, these sites were not commonly depicted by either Chinese or Western artists.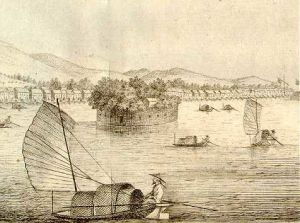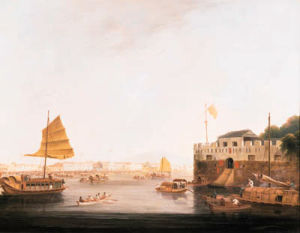 The Dutch Folly Fort and the Factories.