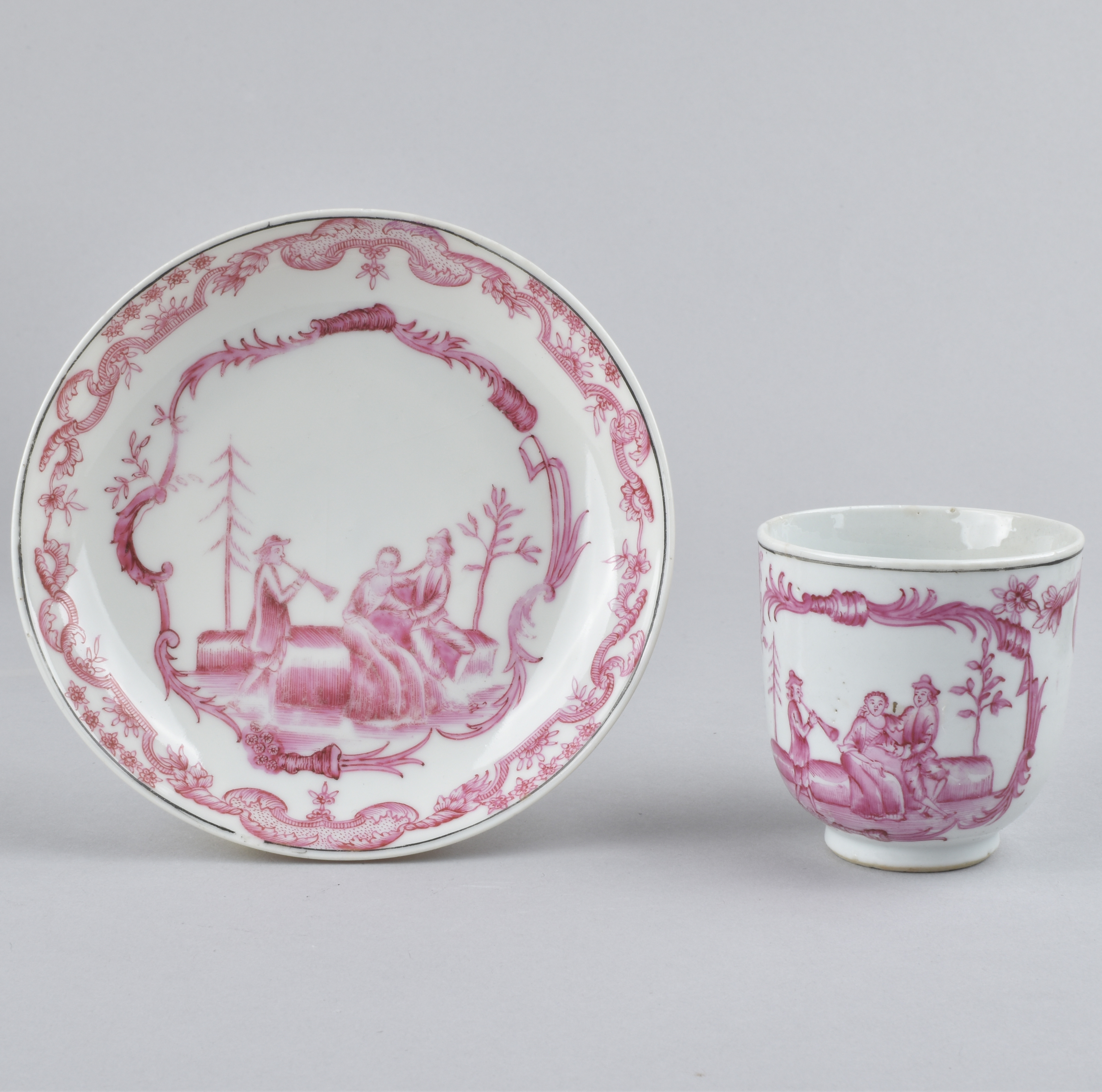 A Chinese famille rose cup decorated with a musicial scene. Qianlong
Painted with a Meissen inspiration decoration in pink camaieu, with a vine foliage garland and a Du Paquier Viennese style rim define the central reserve of the saucer. A musician playing flute is standing in front of two seated and embracing spectators.
Country:

China

Period :

Qianlong (1735-1795)

Material:

Porcelain

Dimension:

4.72 in.

Reference :

C982

Price:

upon request

Status:

available
Related works
A related tea bowl and saucer, now in the Museu do Oriente (Lisboa), was in the Collection Alves, and is reproduced in From East to West – The Quest for Chinese Export Porcelain with Western Themes, 2016, no. 124
Pieces from this group are also reproduced by François et Nicole Hervouët in La Porcelaine des Compagnies des Indes à Décor Occidental, 1986, p. 184, no. 8.6 and by Thomas V. Litzenburg Jr. in Chinese Export Porcelain in the Reeves Center Collection at Washington and Lee University, 2003, p. 161, no. 154.
Two others variants exist, one with a seated musician playing mandolin and in the other similar to the one offered here with a maid accompanies the musician playing flute.
Notice
The print sources remain unknown. This idyllic, romantic and pastoral scene, dating between 1735 and 1755, could be the creation made by Chinese artist.