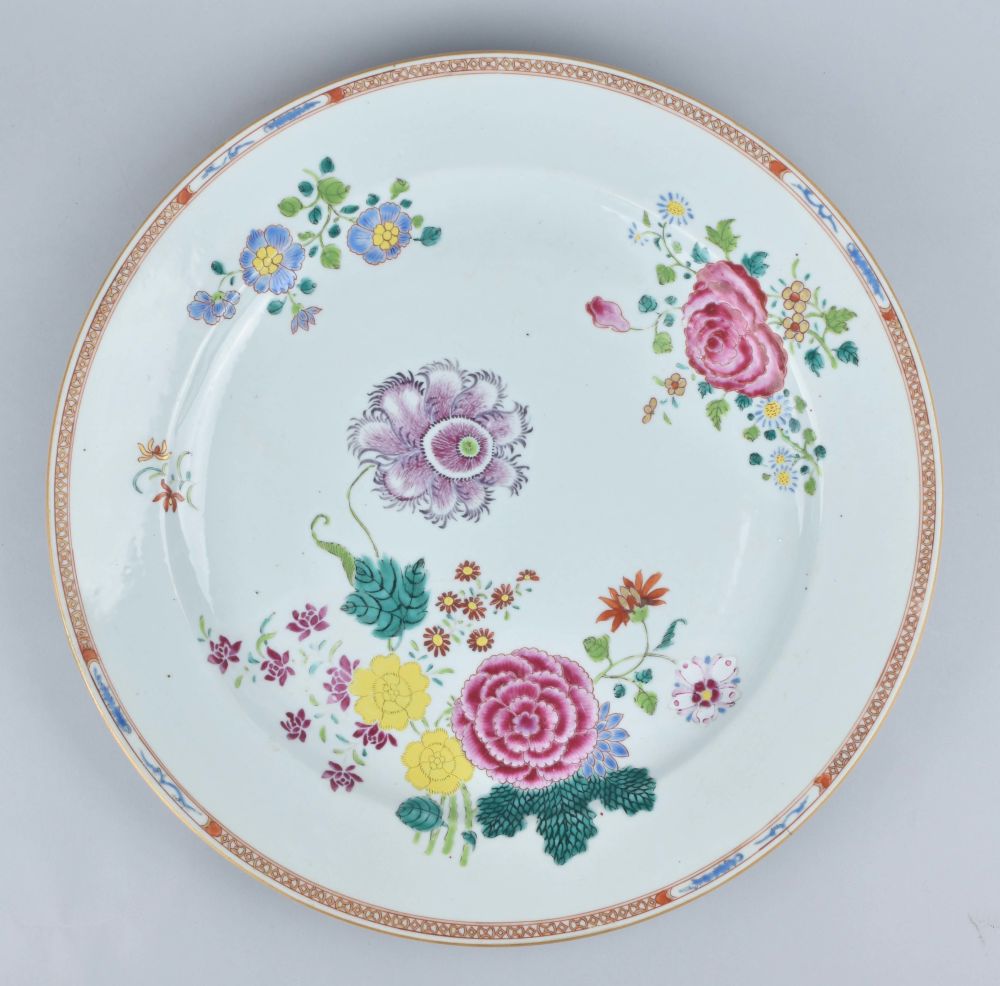 A Chinese famille rose charger decorated with flowers. Qianlong period
Decorated in famille rose enamels and gold, with spearhead border on the rim, stylized peony sprays, chrysanthemum, and passion flowers at the well and in the center.
Country:

China

Period :

Qianlong (1735-1795), ca. 1760/70

Material:

Porcelain

Dimension:

14.76 in. (37.5 cm)

Reference :

C565b

Price:

650 dollars (US)

Status:

available
Related works
This patter is illustrated by Thomas V. Litzenburg, Jr. in Chinese Export Porcelain in the Reeves Center Collection at Washington and Lee University, 2003, p. 70, no. 53.
Notice
Although the "Thisle" or "Chrysanthemum" pattern was well known in Europe by the mid-eighteenth century, its original source remains uncertain. Illustrating a c. 1760 French earthenware plate with a familiar decoration. Beurdeley & Raindre suggest that it is unclear "whether a of Marseille faience served as the original model for the Chinese potters or whether, conversely, a Chinese plate provided the source of inspiration for the Provencale artists". Where the flower is clearly oriental or European, however the source of the decorative design is then obvious.