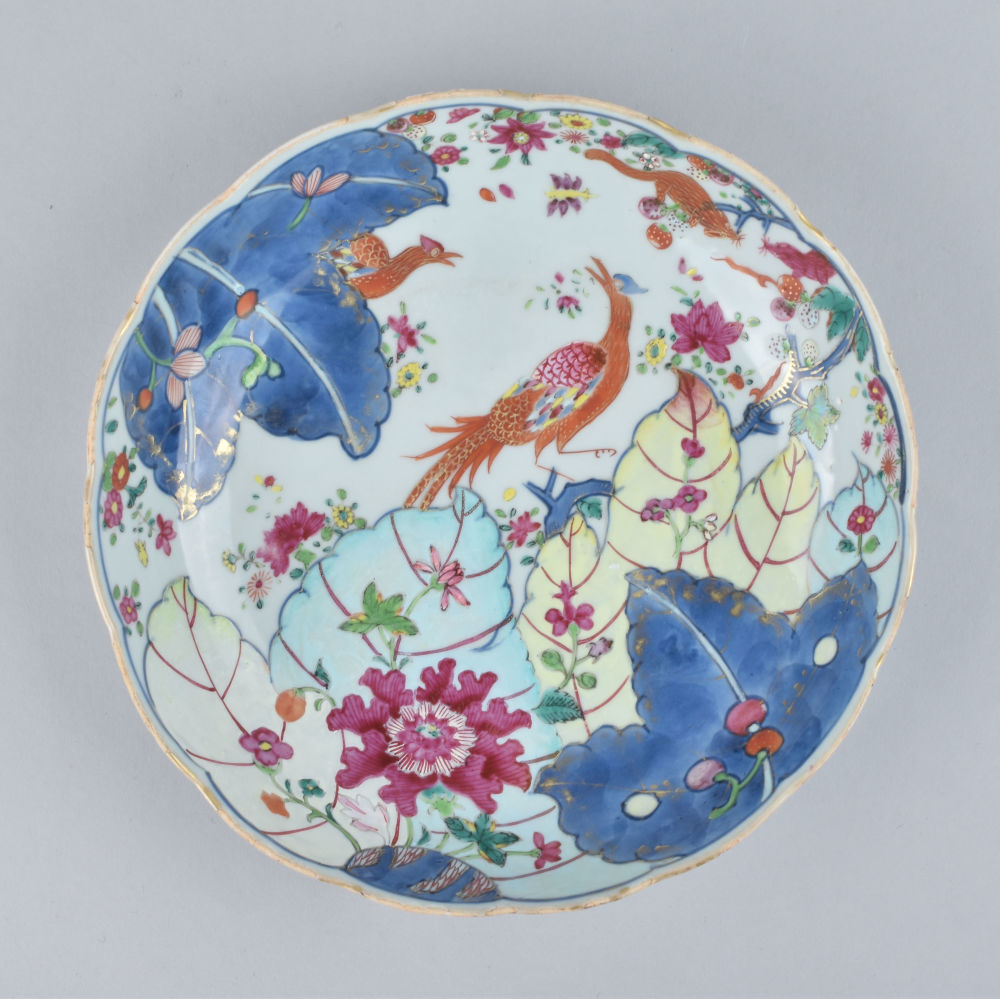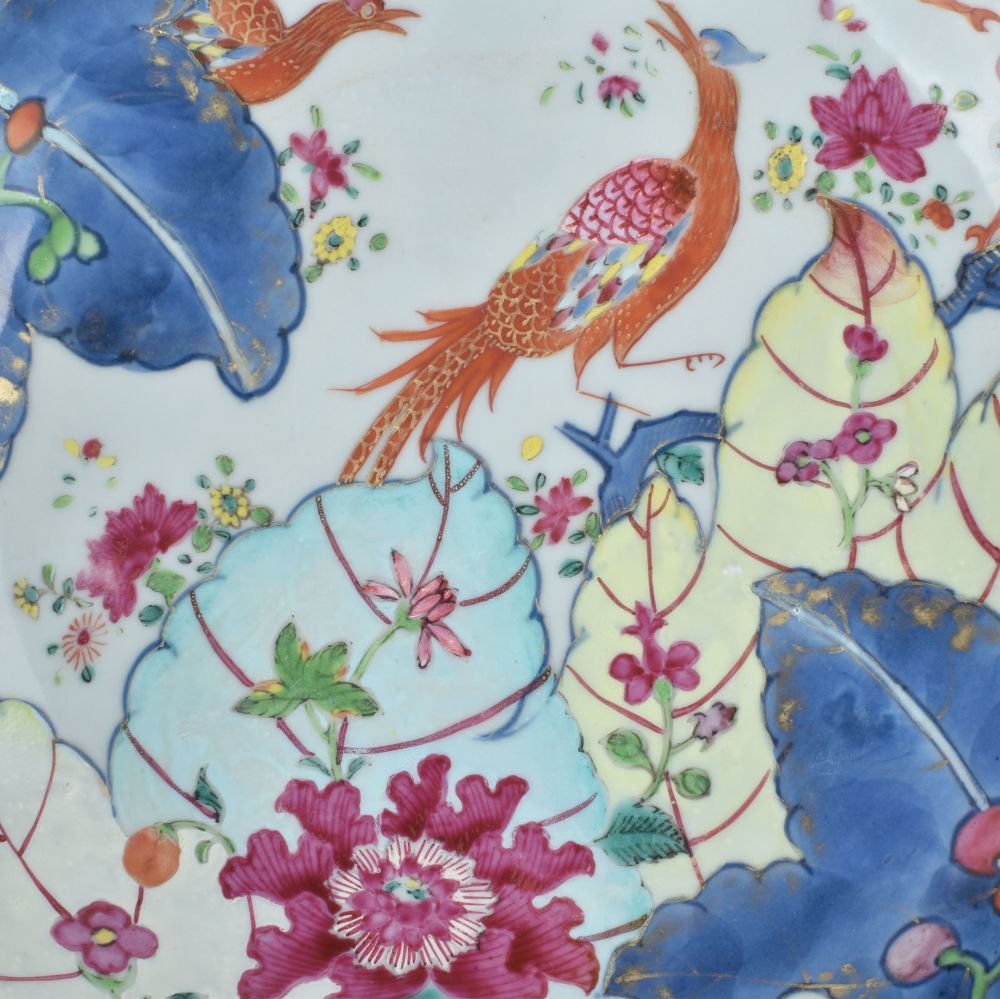 A Chinese Export "Tobacco Leaf" dish. Qianlong period
Decorated in underglaze blue, polychrome enamels, and gold, with a pair of pheasants amongst leaves and flower blossoms beneath two squirrels on the branches of a vine, three prunus sprays on the revers, gold edge on the lobed rim.
Country:

China

Period :

Qianlong (1735-1795)

Material:

Porcelain

Dimension:

8.26 in. (21 cm)

Reference :

D030

Status:

sold
Related works
For an identical plate, see Thomas V. Litzenburg Jr, Chinese Export Porcelain in the Reeves Center Collection at Washington and Lee University (2003, p. 225, no. 231).
Another plate, see Debomy, Tobacco leaf, and pseudo Feuille de tabac and pseudo, A tentative of Inventory, p. 102 (A2).
Another plate, from the China Trade Museum (Milton, USA), is illustrated by Forbes & Crosby in the catalog Yang-ts'ai, the foreign colors : Rose porcelains of the Ch'ing dynasty (February 12 through June 27, 1982), no. 19.
Another plate by Howard & Ayers in China for the West, London and New York, 1978, vol. II., no. 555-557.
Another plate is illustrated by Jörg in Chinese Export Porcelain : Chine de Commande from the Royal Museums of Art and History in Brussels, no. 30.
See also : Chinese Porcelain Company, Important Chinese Export Art, NYC, The Chinese Porcelain Company, 1998, no. 52.
Notice
Popularly known as the "Tobacco Leaf" pattern, the decoration on this plate exhibits some of the finest enameling and design known on eighteenth century export ware. As Howard and Ayers note, the distinctive leaves might not be those of the tobacco plant. They possibly derive instead from the "thick, tropical, variegated-leaf foliage of Southern Asia and the pacific", while the blossoms almost certainly are hibiscus and passion flowers. At least, five principal variants of the "Tobacco leaf" motif are known, but only one shown here includes pheasants and squirrels. There are also a number of minor variants.