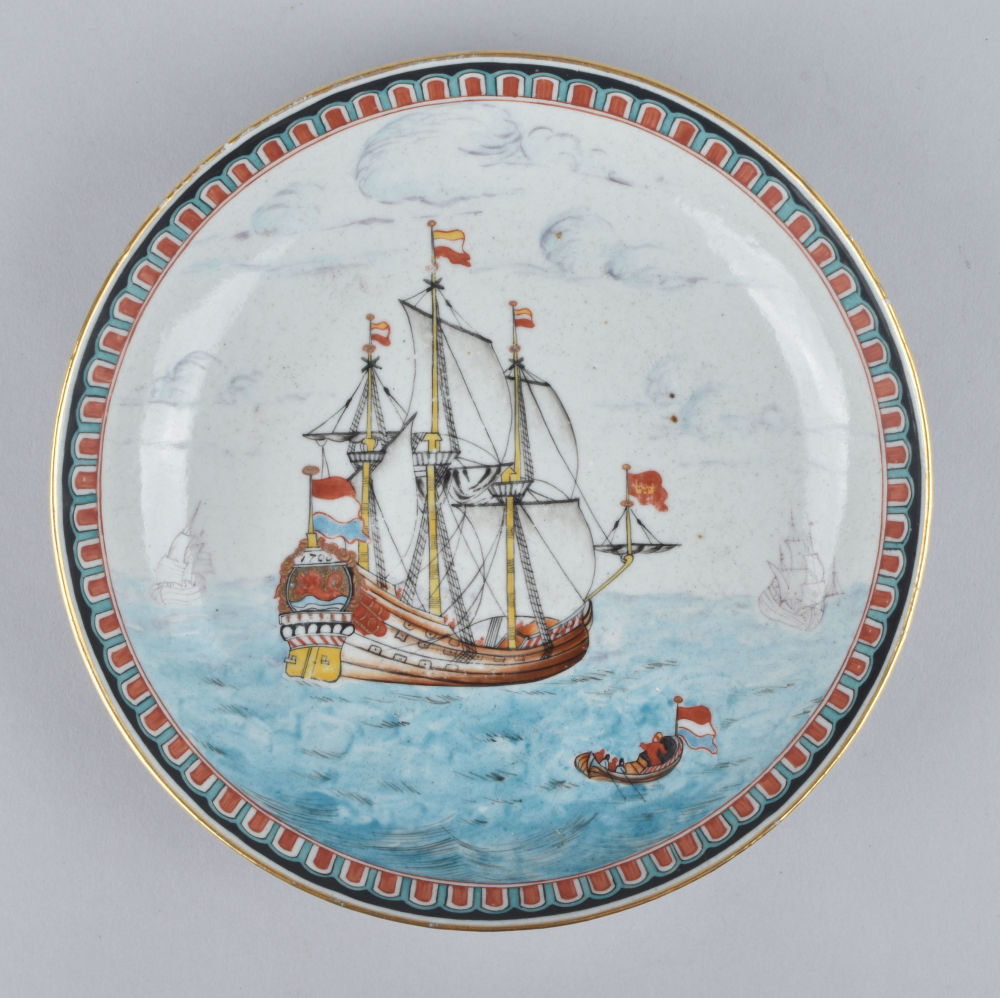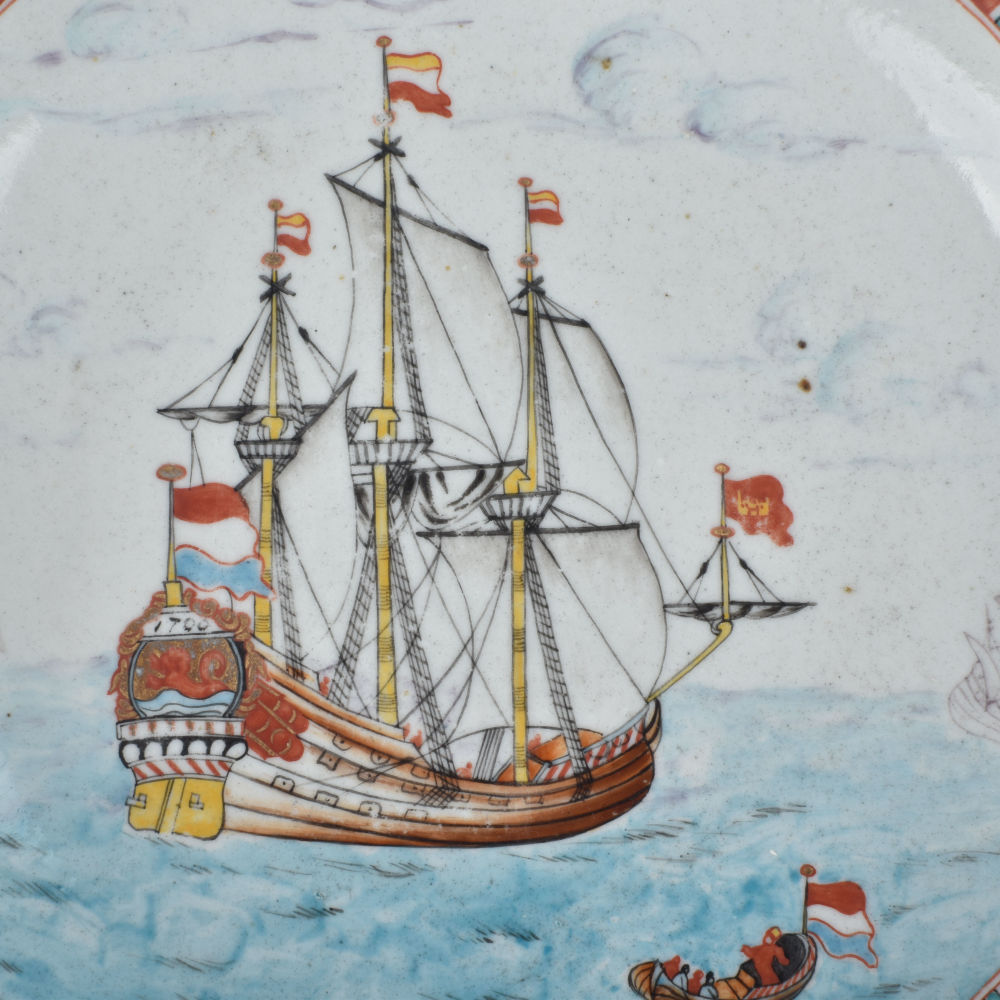 A Chinese Dutch decorated saucer dish depicting the Zeeland. Kangxi
Finely painted in overglaze enamels in shades of red, turquoise, yellow and black with an overall marine scene depicting a large three-masted two-decked vessel under full sail in rough turquoise waters. Flags fly from the tops of her masts, the bowsprit and stern, and the arms of Zeeland (a lion emerging from waves), appear on the stern beneath the date 1700. A long rowing boat, carrying passengers and crew and bearing a large Dutch flag, is shown in the foreground; two others ships are faintly depicted in the far distance below a cloudy sky.  The scene is encircled with a narrow pattern imitating a famille verte piecrust border, painted in red, turquoise and black enamels, and which is repeated on the revers of the dish.
Country:

China

Period :

Kangxi (1662-1722)

Material:

Porcelain

Dimension:

7.79 in. (20 cm)

Reference :

D299

Status:

sold
Provenance
Collection RR, Paris
Related works
A saucer dish with this decoration is published by published by Jorge Welsh in European Scenes on Chinese Art, 2005, pp. 80/83, no. 17
Notice
The style of the painting of this saucer reveal that it was painted in Holland. The anonymous Dutch artist who painted the plain white porcelain dish, made few years earlier at Jingdezhen realistically represented the Dutch East Indiaman, Zeeland, possibly after a contemporary drawing, rather than a print, which has not yet been identified.
The arms painted in the stern belongs to the Dutch Province of Zeeland. The national Dutch flag flies as an ensign at the stern, the Middleburg flag (a castle on a red ground), and one of the six V.O.C. chambers, flies on the bowsprit, and the Dutch East Company flag flies at the top of the three masts.
Similar dishes are held at the British Museum in London (inv. no. F597 A), the Rijksmuseum (Amsterdam), or the Victoria and Albert Museum (London).
Two later versions are known, painted with a different border with a narrow floral scrolling border about 1725.