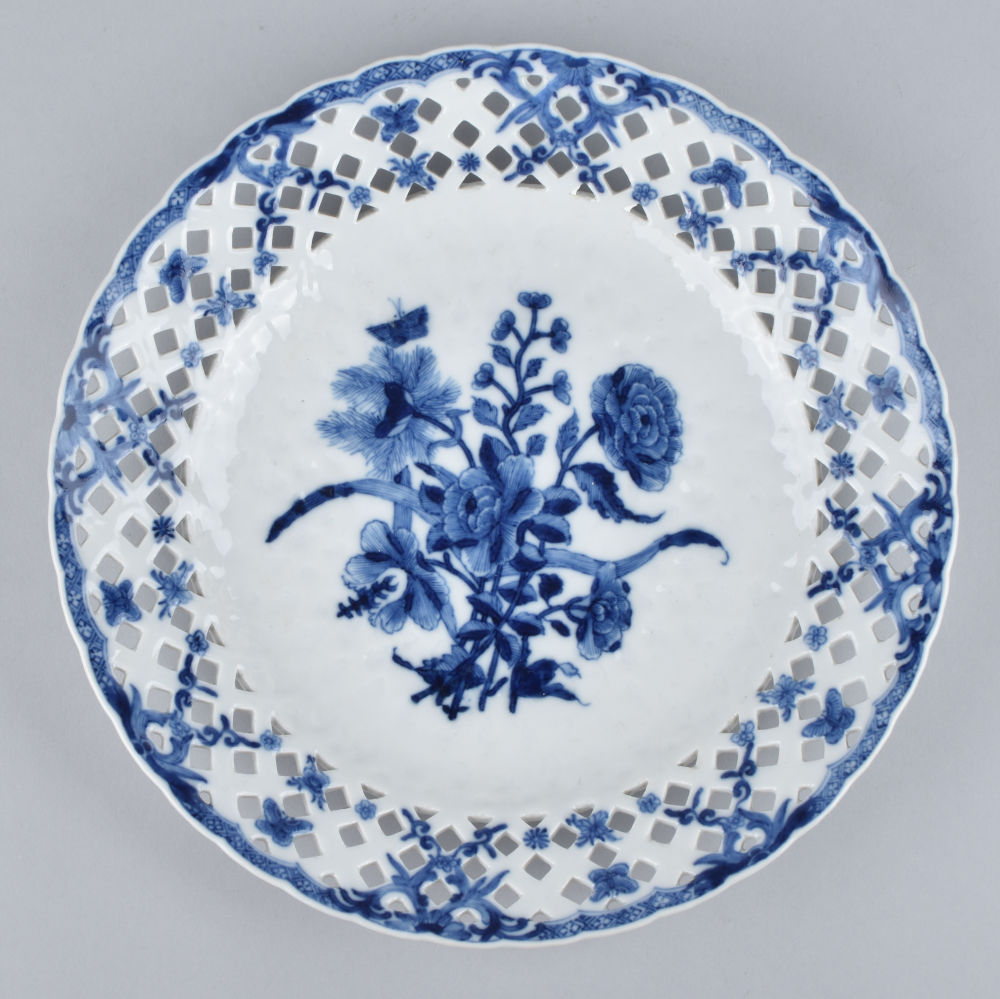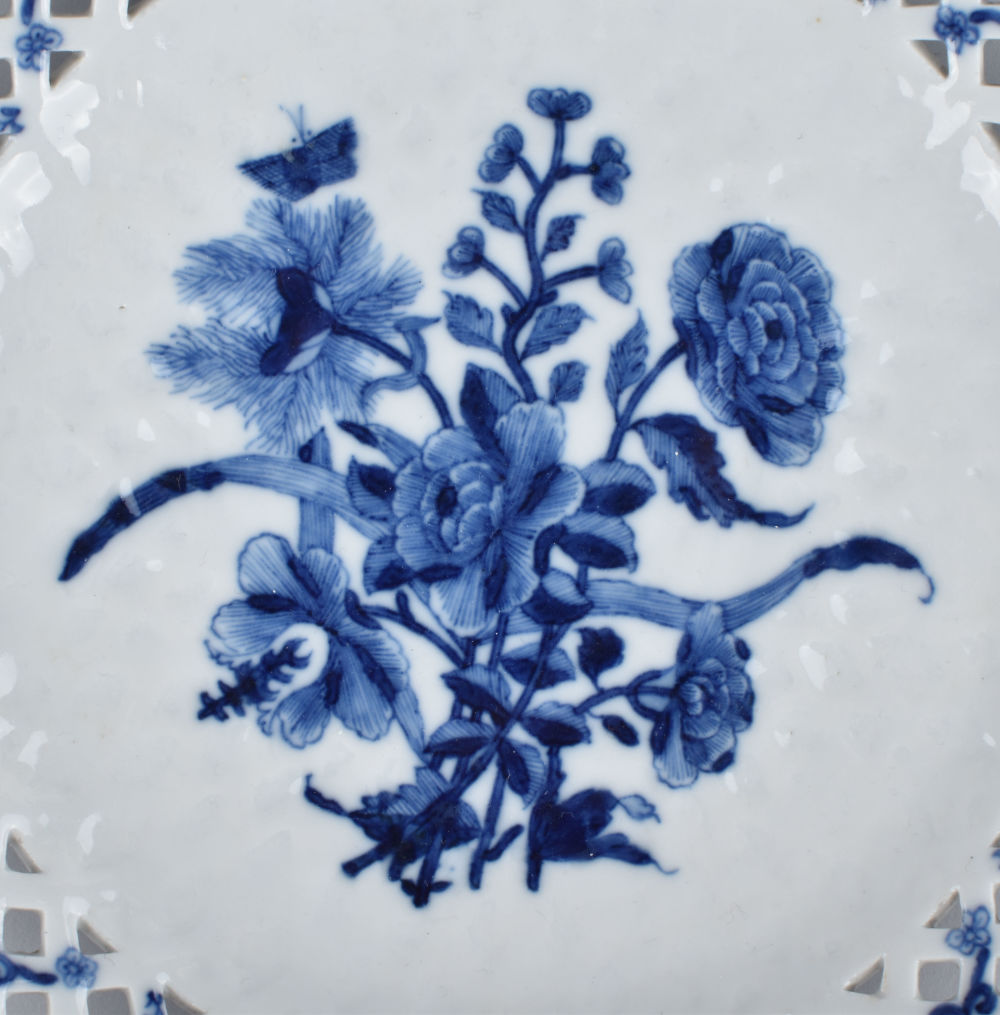 A Chinese blue and white plate. Qianlong period
Modelled after a Meissen form. The centre with a moulded basket-weave design encircling a small medallion reserved plain and surrounded by a triple ring, all within a wide scalloped rim pierced in a treillis pattern. It is finely and naturalistically painted in shades of underglaze cobalt blue with a central flower bouquet of peony and hibiscus and a small butterfly hovering above. The rim is decorated with stylized flower heads and scrolls on the crossings of the pierced treillis, butterflies and flowers heads at the cavetto and rim.
Country:

China

Period :

Qianlong (1735-1795), circa 1765/1770

Material:

Porcelain

Dimension:

9.05 in. (23 cm)

Reference :

C821c

Price:

upon request

Status:

available
Related works
For a plate of this model, see Jorge Welsh, Linglong, Jorge Welsh Oriental Porcelain and Works of Art, London and Lisbon, 2004, p. 92, no. 26.
Similar pieces are also in the Reeves Center Collection decorated in blue and white or famille rose enamels.
Notice
The piercing and moulding seen on these plates had developed on the Continent and at English factories. This type of pierced treillis pattern and floral decoration were developed at the Meissen factory in about 1745-1750, and according to the factory records, this type of pierced design is similar to the one that was current in about 1764-1773.
The delicately painted bouquet of flowers is reminiscent of the style of German flowers, known as Deutsche blumen.