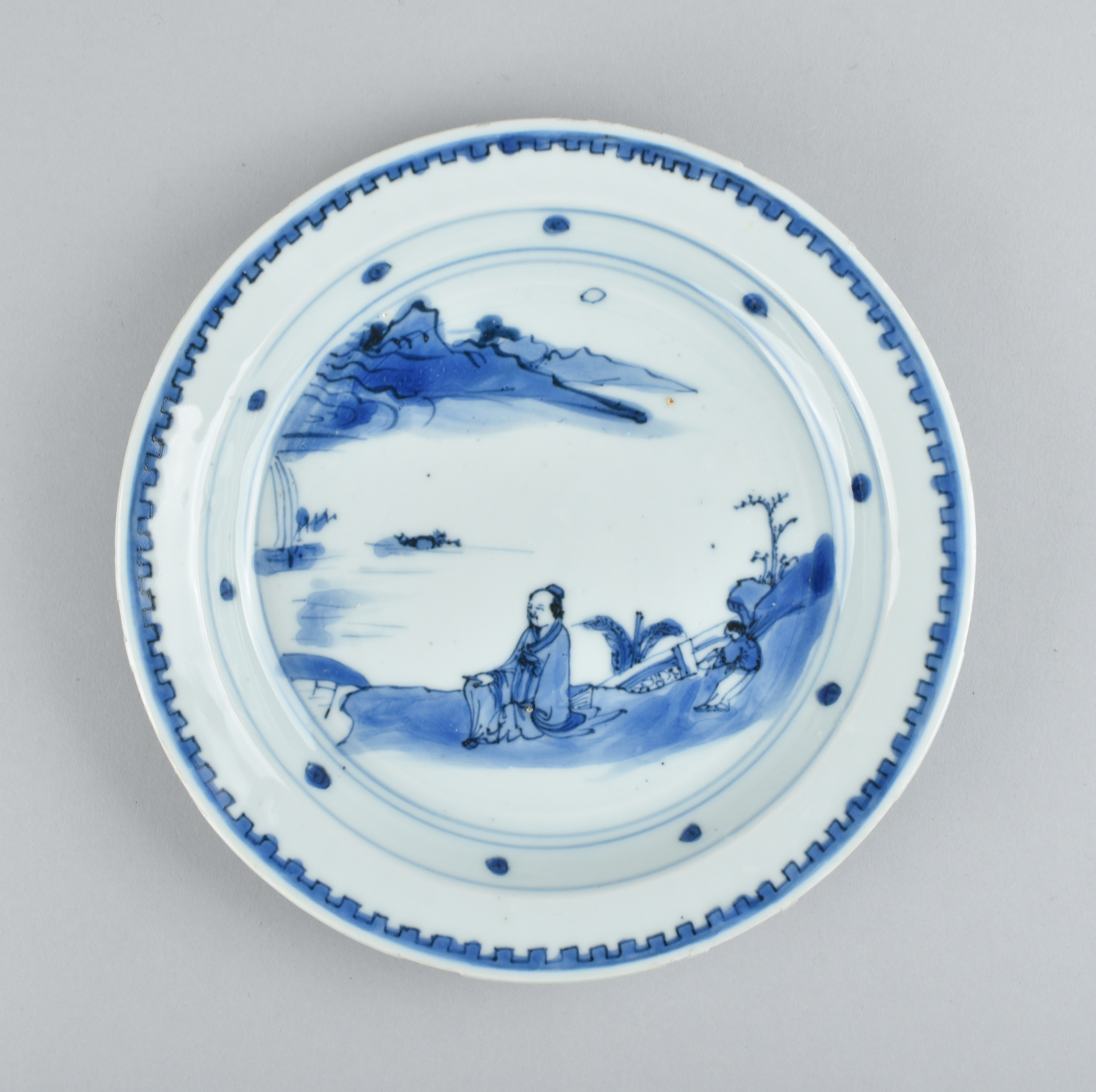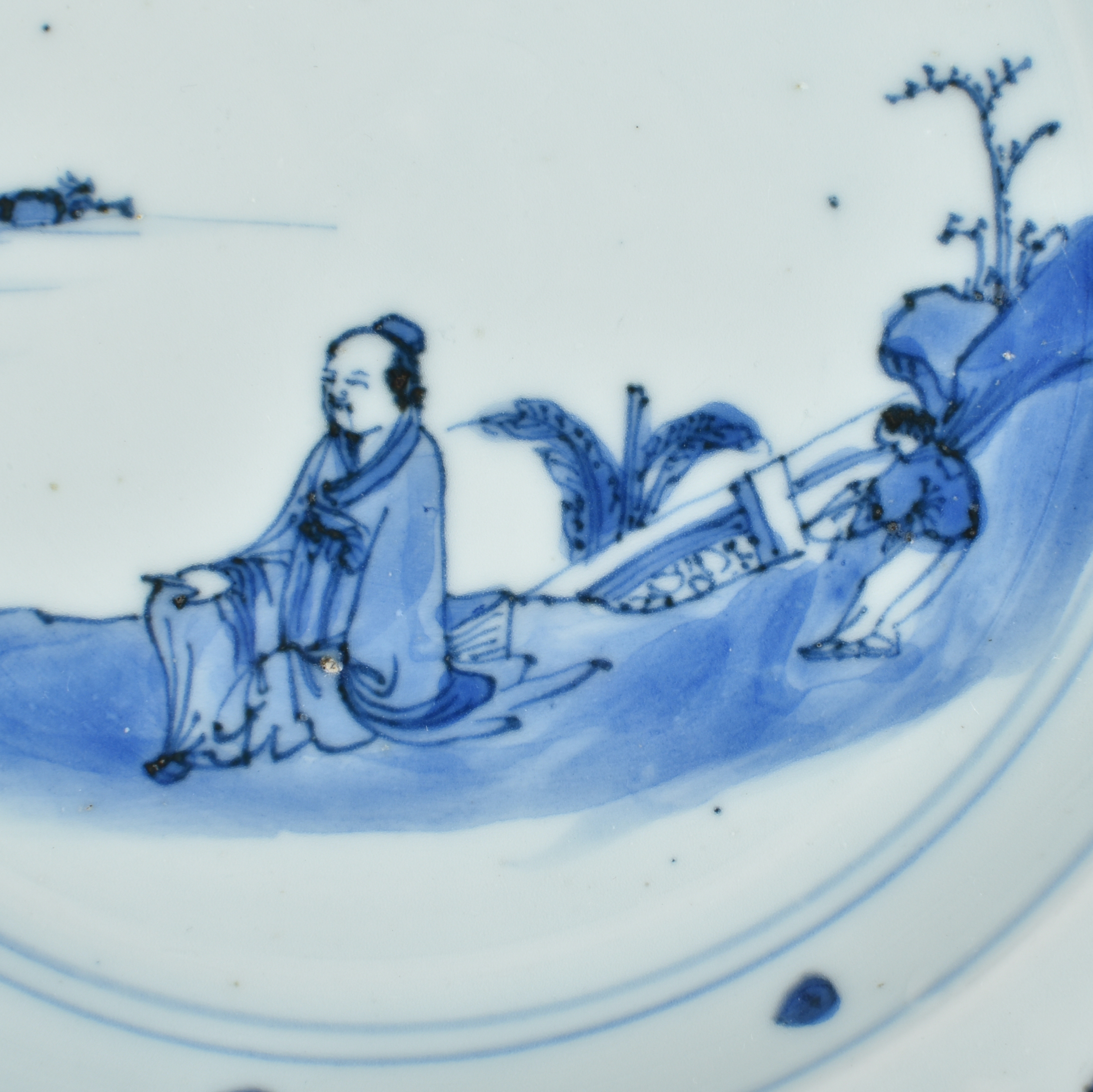 A Chinese blue and white Ko-sometsuke dish. Tianqi period
The dish, good sized, is decorated on the interior in the centre with a scholar and his attendant in a landscape, enclosed by a band of dots in the cavetto and a ridge border at the rim.
Country:

China (for the Japanese market)

Period :

Tianqi (1621 – 1627)

Material:

Porcelain

Dimension:

8.18 in. (20.8 cm)

Reference :

D672

Status:

sold
Related works
The Peony Pavilion Collection, Chinese Tea Ceramics For Japan (c.1580-1650), Christie's London, 12th June 1989.
T. Canepa and K. Butler, Leaping the Dragon Gate- The Sir Michael Butler Collection of Seventeenth-Century Chinese Porcelain, London, 2021.
Notice
Ko-sometsuke porcelain was porcelain made specifically for the Japanese market at the end of the Ming dynasty. After the death of Emperor Wanli in 1619, the lack of imperial patronage forced the hands of the kiln owners. They needed to look for new markets and they started to make Chinese porcelain for the Japanese market. At that time, the tea ceremony was flourishing in Japan and led to a greater demand of Chinese tea wares. Known as ko-sometsuke – 'ko' meaning 'old' and 'sometsuke' meaning 'blue and white', they were produced between 1620 and 1645.