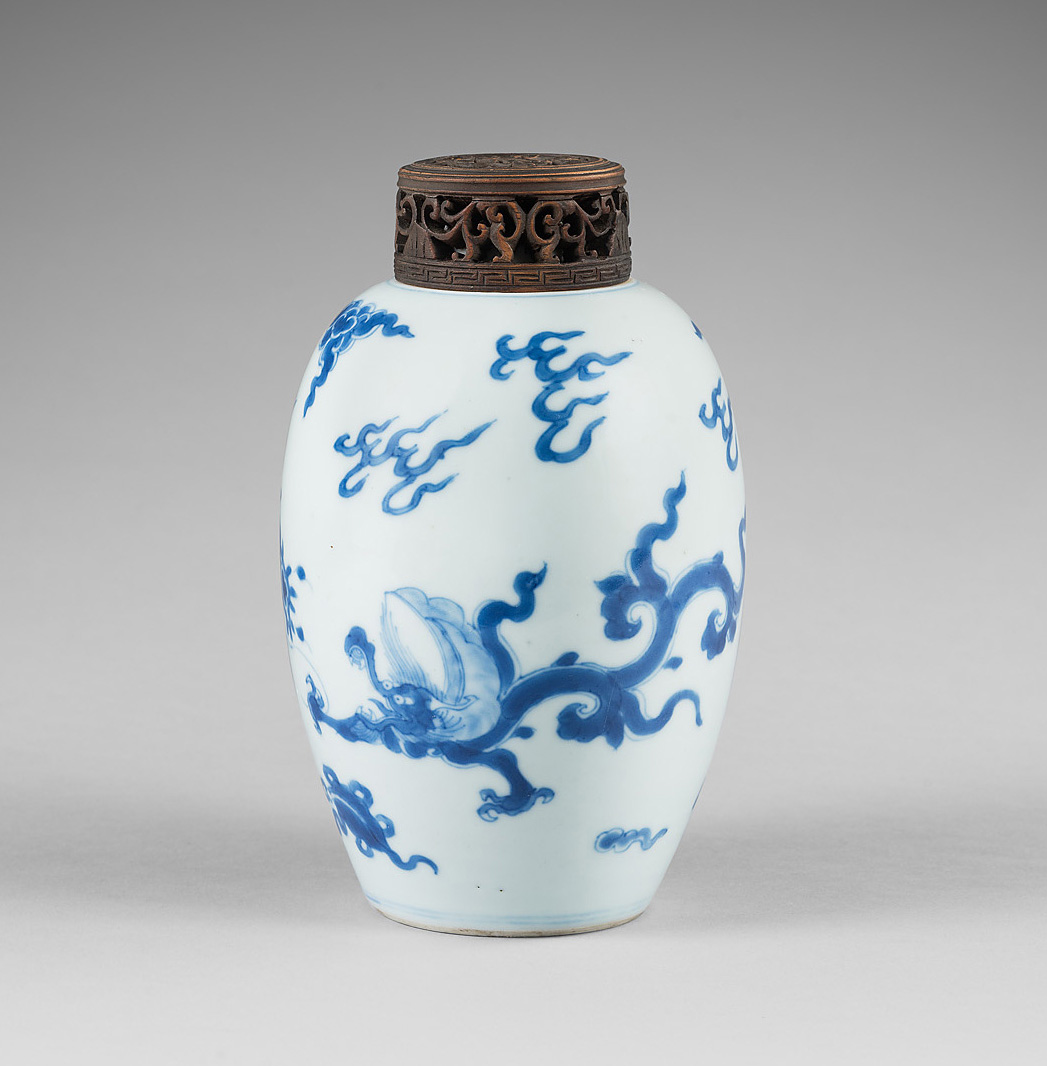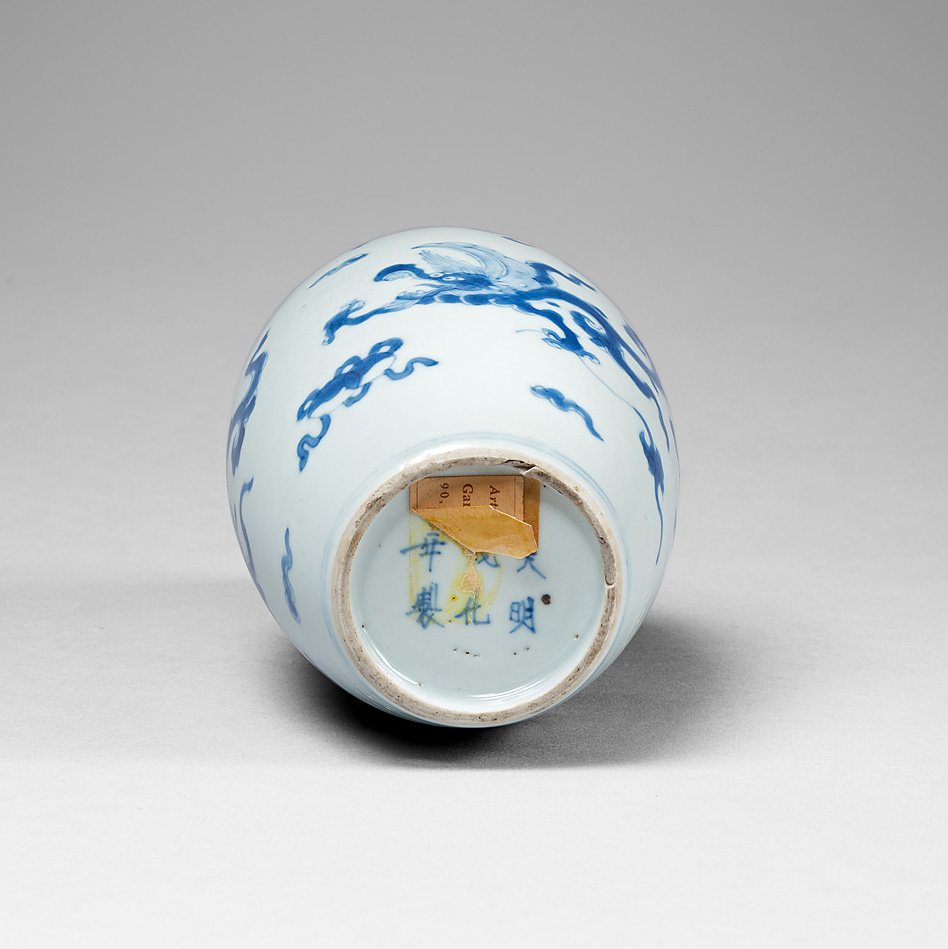 A Chinese blue and white jar with two archaistic floral dragons. Kangxi
The oviform jar is finely potted and decorated in cobalt blue with two three-clawed archaistic floral dragons grasping a lotus sprays around the body interspersed with ruyi-clouds, flames and two of the Eight Treasures (the double Cash coins and the Artemisia leaf). Half of the body of the dragon already became like a part of a lotus stem. The base of the jar is inscribed with an apocryphal horizontal six-character Chenghua mark.
Country:

China

Period :

Kangxi (1662-1722)

Material:

Porcelain

Dimension:

6.29 in. (16 cm)

Reference :

E002

Status:

sold
Provenance
A French private collection
Related works
For a related bowl, see Sotheby's London, Works of Art from the Morpurgo Collection, 8 November 2018, lot 45.
Notice
Chinese dragons are the commonly depicted in a snake-like form with four legs but they come in various shapes. According to an extract on various types of "long" (dragon) from Chinese ancient Chinese encyclopaedia Guan Ya, Jialong is a dragon with scales; Yinglong is a dragon with wings; Qiulong is a dragon with a horn; Chilong is a dragon with five horns. It explains the diversity in the representations of Chinese dragons. In Chinese mythology Qiulong is a dragon associated with the sky and the clouds. He is believed to have the power to control the clouds and bring rain.
Eight Precious Things, also known as the Eight Treasures, or babao in Chinese, are general auspicious symbols of good fortune. They often occur as a complete or partial set as decoration on ceramics from the Yuan dynasty. Sometimes they are combined with other auspicious motifs. Cash coin symbolizes Wealth, and Artemisia Leaf good luck and prevention of disease.
Photography : Jérémie Beylard /Agence PHAR