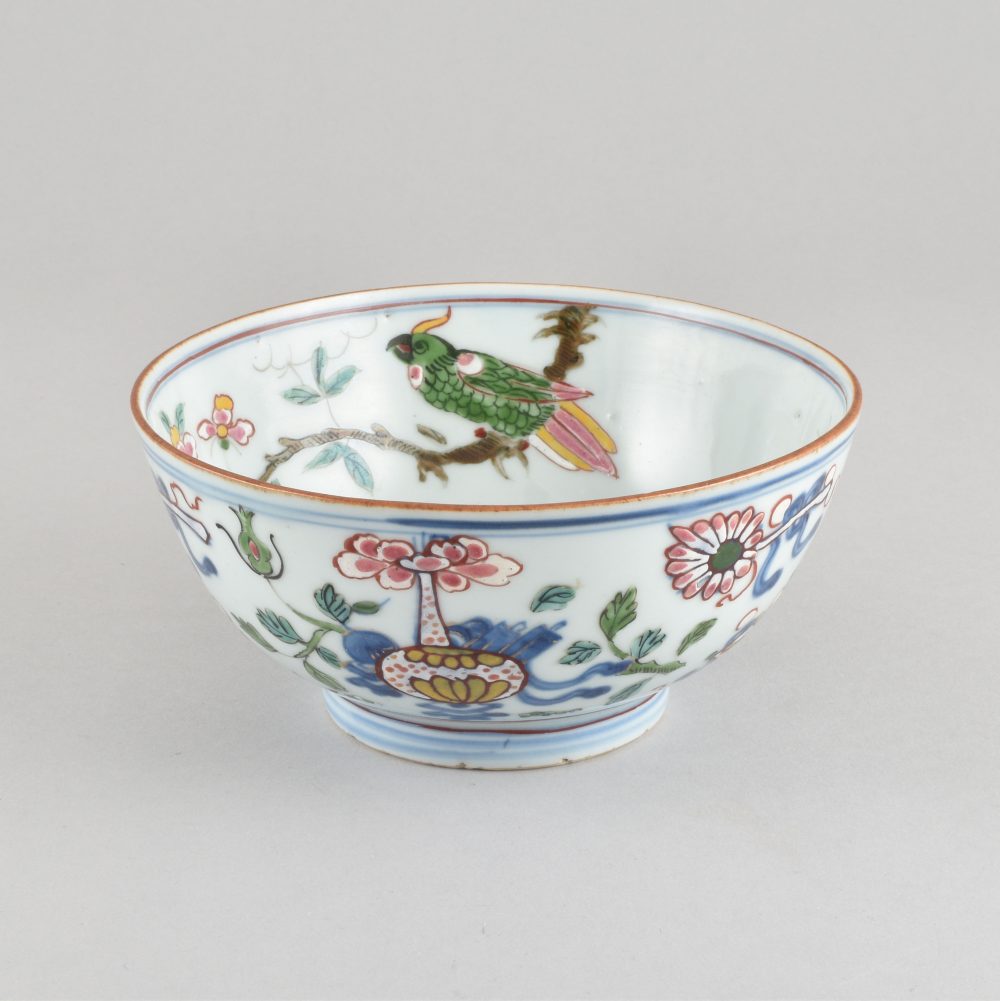 A Chinese blue and white bowl with an English Over-decoration. Qianlong period
Decorated with underglazed blue Chinese decoration of buddhist attributs, and a polychrome decoration of parrot /cacatoes, ruyi, and vases.
Country:

China

Period :

The porcelain Kangxi period (1662-1722) ; the decoration made in London ca. 1740/1750

Material:

Porcelain

Dimension:

5.70 in. (14.5 cm)

Reference :

C488

Status:

sold
Related works
For a very similar bowl, see Helen Espir in European Decoration on Oriental Porcelain – 1700-1830, Jorge Welsh Books, 2005, p. 226.
Notice
This example show how enameler followed the Chinese underglaze blue design covering the ruyi, the flowers, the stone and the buddhist attributs with opaque and translucent enamels and adding more leaves and blossoms.
Famille Rose decoration on Limehouse porcelain was painted in the same way and with the same palette.This suggesting that Limhouse porcelain, lsaltglazed stonewares and Chinese porcelain were decorated in the same London workshop from 1746-48. With the the mounting evidence of the continuous practice of Chinese porcelain decoration on London before 1746, it is likely that English famille rose style was well established before then and that Limehouse porcelain was decorated in the fashion of the time.