A Chinese Blanc-de-Chine / Dehua elephant. Kangxi period
The elephant standing foursquare, with a plump body, a slightly inclined to the right head, with its trunk brought back along its body, with short tusks.
Country:

China

Period :

Kangxi (1662-1722), ca. 1675-1725

Material:

Porcelaine

Dimension:

4.72 in. / 7.08 in. / 2.95 in. (12 cm / 18 cm / 7.5 cm)

Reference :

C777

Status:

sold
Related works
An identical elephant was in the royal collections of the Saxon elector and Polish King Augustus the Strong (Porzellansammlung, inventory number PO 8508).
It has been recently shown at the castle of Chantilly (France) for the exhibition "Porcelaines de Meissen et de Chantilly – La Fabrique de l'Extravagance" (published in the catalog of the exhibition, pp. 150/151, no. 56).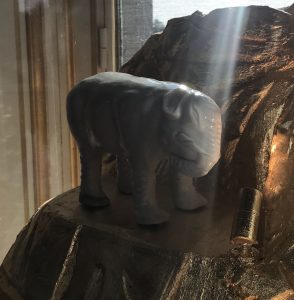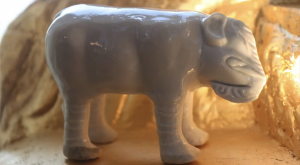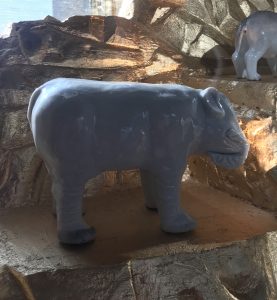 Notice
Symbol of power and wisdom, the elephant was not directly known to the Chinese craftsmen. Although the elephant had a prominent place within the Buddhist culture, the massive animal became extinct early in China and Japan. Yet, the rendering is here very naturalistic.
This animal was also particularly popular in Dresden. During the celebration that occurred in June 1709 for the visit of Frederick IV of Denmark, Augustus the Strong lead the quadrille of Africa in the carousel of the Four Continents where two elephant-like machines paraded. The elephant motif has been also integrated to the decoration of the Zwinger palace built in 1711. Moreover, the exotic animal was a source of inspiration for the modelers in Meissen, specially Gottlieb Kirchner.
In France, the Manufacture of Chantilly was similarly inspired by the elephant motif and produced white-porcelain elephants (see Gardiner Museum of Toronto). Other models have been crafted in Japan with a Kakiemon decor.