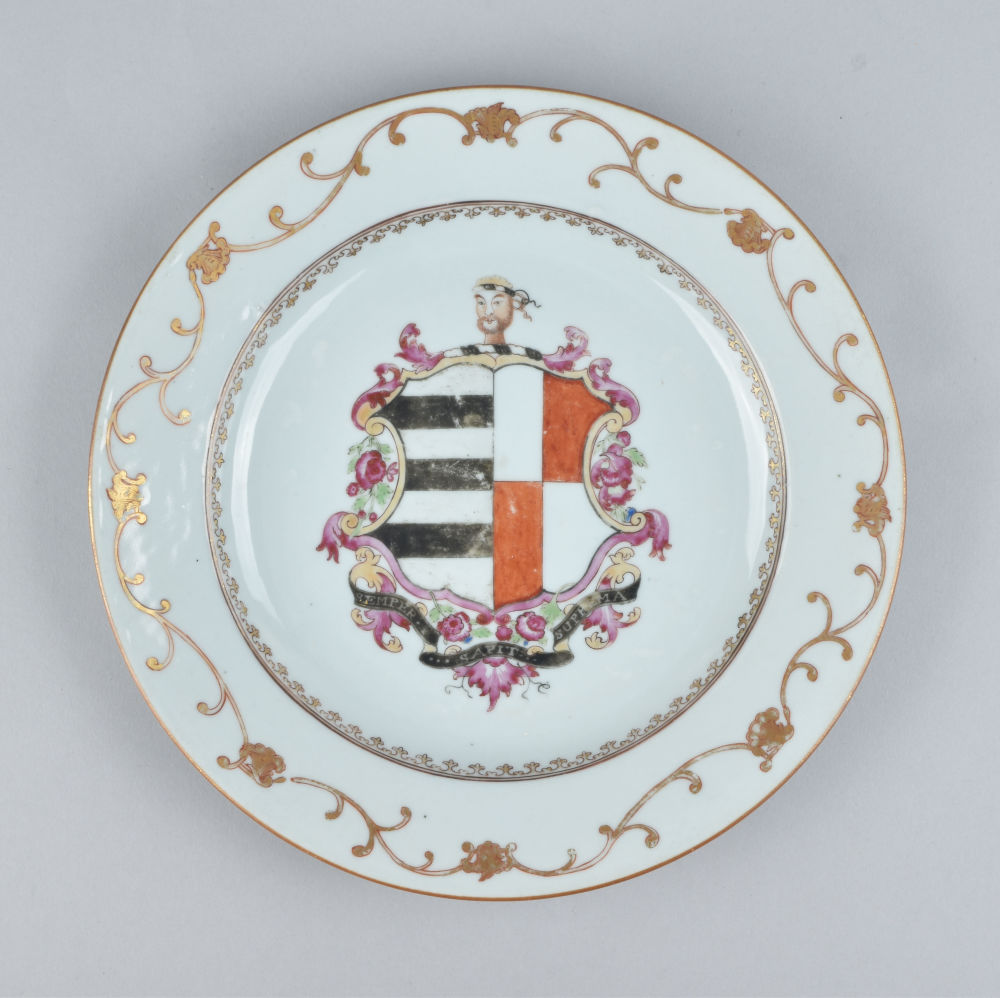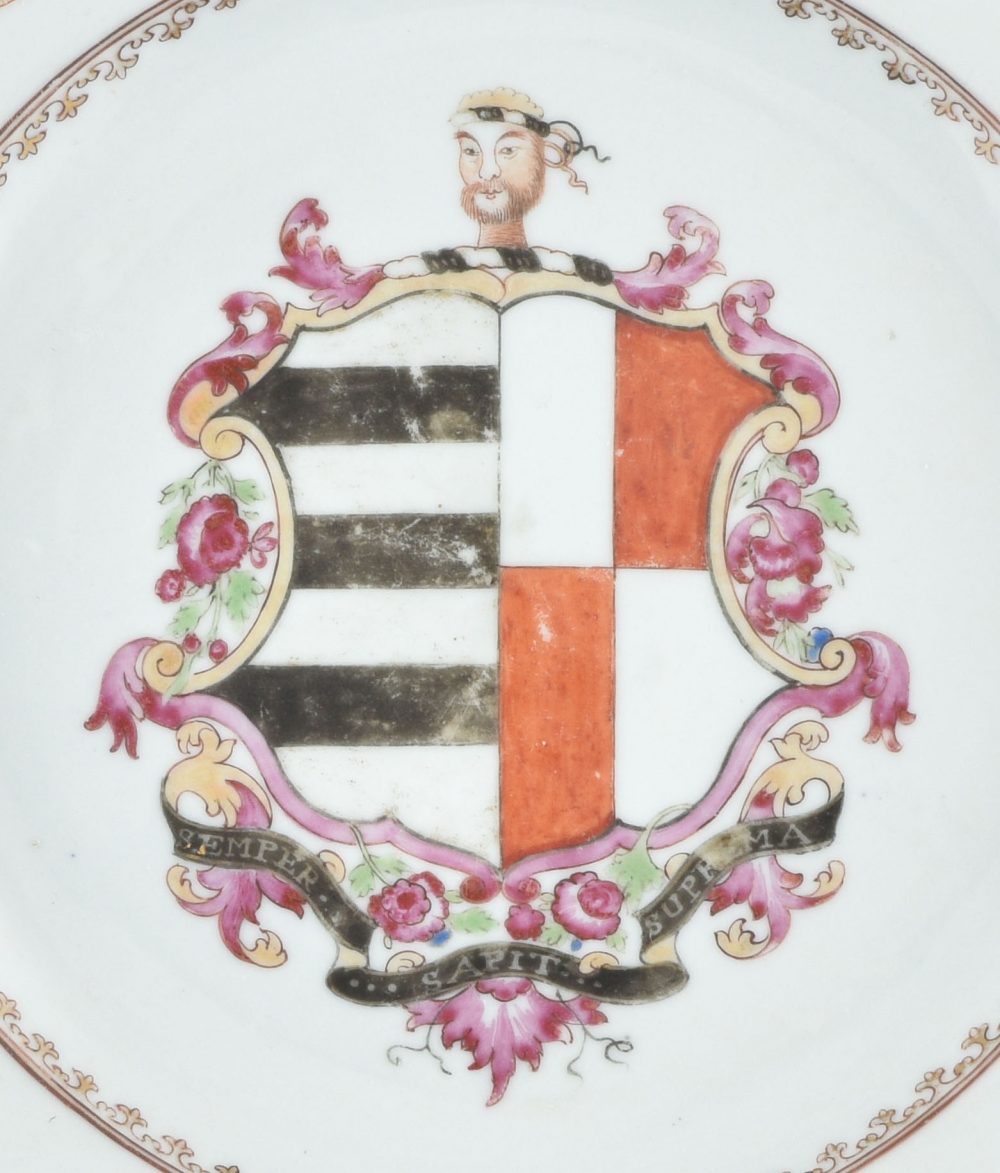 A Chinese armorial plate for the English market (Selby impaling Tuite). Qianlong period
The arms of Selby of Biddleston, Barry of eight sable and or, impaling Tuite, Quarterly argent and gules; crest of Selby, A saracen's head wreathed about the temples or and sable.
Country:

China

Period :

Qianlong period (1736-1795), ca. 1752

Material:

Porcelain

Dimension:

8.66 in. (23 cm)

Reference :

C307

Status:

sold
Related works
This service is illustrated by Sir Algernon Tudor Tudor-Craig in Armorial porcelain of the eighteenth century, 1925 and also by David Sanctuary Howard in Chinese Armorial Porcelain, T.I, p. 376. 
An identical plate was in the collection of Edward Clive Rouse, famous collection of Chinese armorial porcelain (1901-1997).
Notice
The Selbys have lived since the reign of Edward I in Northumberland, and a James de Selby lived at Biddleston in the fourteenth century. Thomas Selby of Biddleston was born there at the beginning of the eighteenth century and married firstly Mary, daughter of Roger Meynell of North Kilvington, and secondly in 1750 Eleanor, daughter and coheir of Nicholas Suite, of the family of Tuite of Tuites Town, Co. Westmeath.
They had five sons, of whom the eldest, Thomas, succeeded him at Biddleston, and the third, Charles Joseph, settled in Denmark and was created a baron in 1796 as Baron de Selby.