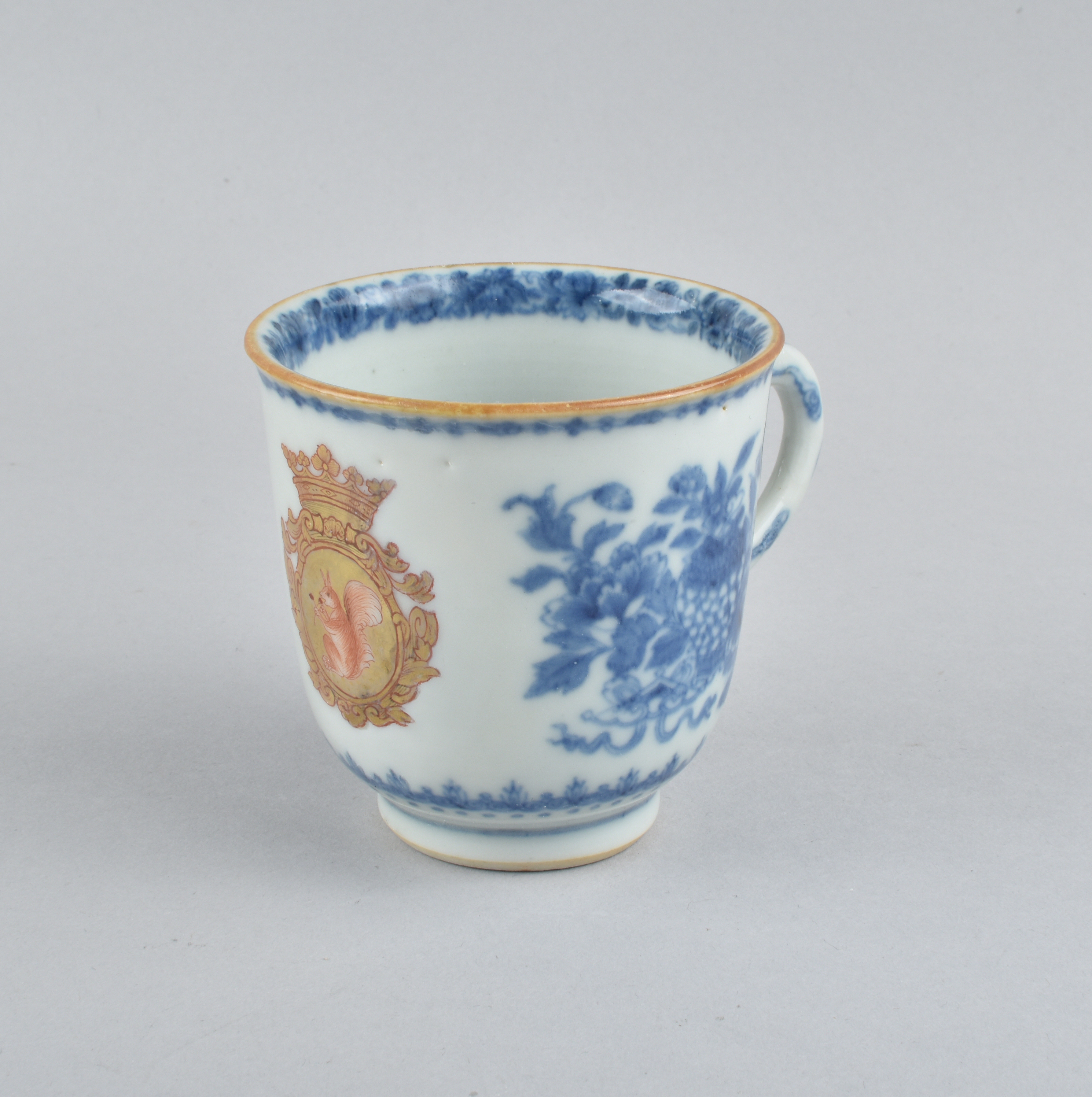 A Chinese armorial cup for the Dutch market (Sichterman). Qianlong
Decorated in underglazed blue with a floral border, and by a gilt and iron-red coat-of-arms surmounted by a coronet.
Country:

China

Period :

Qianlong (1736-1795)

Material:

Porcelaine

Reference :

D374

Status:

sold
Related works
For a discussion on these families, see D.S. Howard and J. Ayers, China for the West, London, 1978, vol.II, p.401, where a large vase and cover from the same service as the present lot is illustrated
C.J.A. Jörg and J. van Campen, Chinese Ceramics in the collection of the Rijksmuseum, Amsterdam, London, 1997, p. 306, pl. 359.
Notice
The arms are those of Jan Albert Sichterman, who was a Director of the Dutch East India Company and Governor of Bengal from 1734-1744. Three services are known with these arms (see also lot numbers 1076 and 1077). The arms have been attributed to the French family of de Fouquet, whose arms are similar, and indeed the de Fouquet ancestrial home of Le Chateau de la Grange, in Manom, Lorraine has an extensive service with these arms, but the coronet is neither that of a French count nor a duke, but is very similar to a Dutch 'burggraaf'.